Lucid Motors has just updated its website to change some of the availability dates for the Lucid Air Touring and Pure trims, plus many of the options for those EVs. Specifically, Lucid Motors updated the slider on the design your Lucid Air page to show that the Lucid Air Dream Edition is closed, Grand Touring trim is now delivering, the Touring trim and Pure are both now available in Q4 2022.
The Touring and Pure timelines were actually updated a month ago and just recently old reservation holders also had their orders pushed back. Note, the Touring had Q3 availability but the Pure always had Q4. But this slider looks to be updated: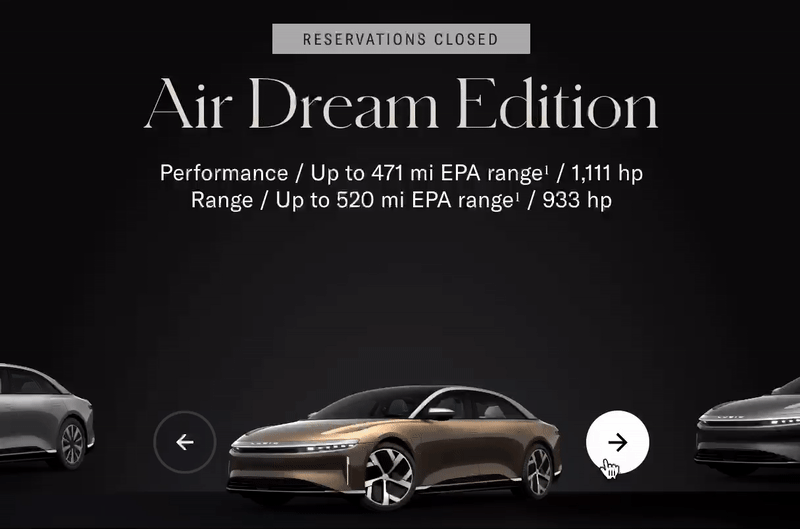 Lucid Air Pure Single Motor Real-Wheel Drive Availability
Lucid Motors now documented the pricing for the dual motor, all-wheel drive Lucid Air Pure variant at $5,500 and posted that the single motors, real-wheel drive standard option will have "later availability." This was not there yesterday, here is what I see now: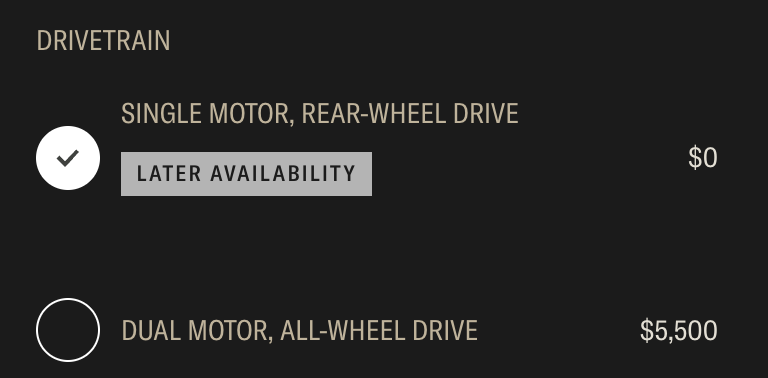 Lucid Air Touring Metal Roof Availability
Lucid Motors also updated the metal roof to show "later availability" instead of Q4 availability. This might mean the metal roof will be available sooner, because the Pure trim does not have any notation on availability for the metal roof and outside of saying the car will be available in Q4. We know we've seen many metal roofs out of the Lucid Motors factory recently.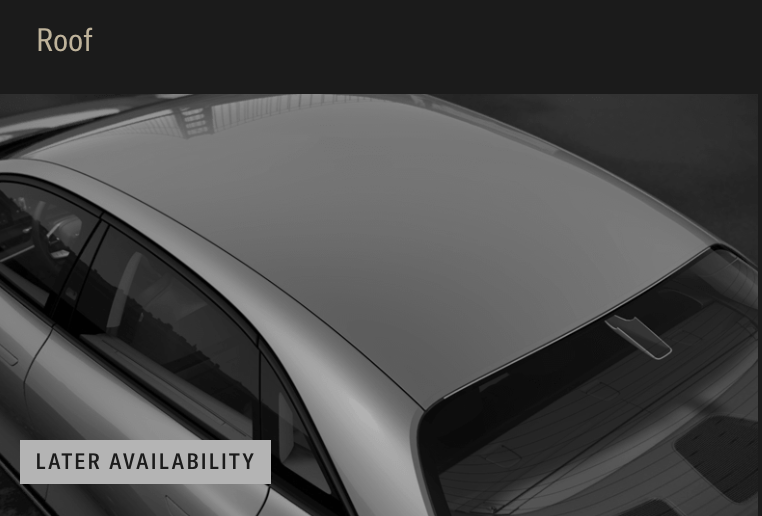 DreamDrive Availability Date Removed
Previously, DreamDrive standard showed Q4 availability while only allowing you to select DreamDrive Pro for $10,000 extra. Well, now for the Touring and Pure, it shows it is available without any delays (outside of the normal wait time for a Touring or Pure trim).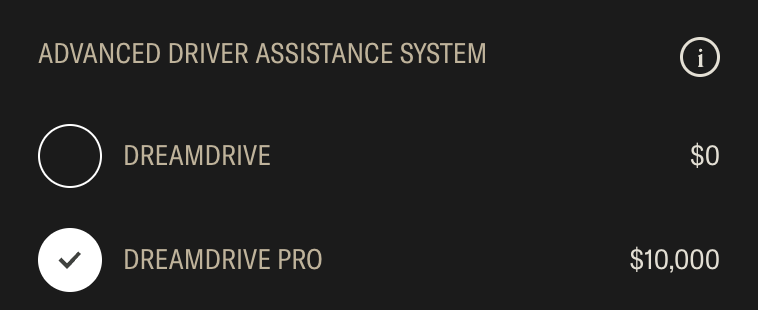 Surreal Sound Later Availability
Like with the metal roof mentioned above, the Surreal Sound no longer says Q4 like it once did, it now shows "later availability" on the Lucid Motors web site. Surreal Sound Pro did not change but the Surreal Sound standard date did change to show this: