The 2022 Goodwood Festival of Speed is about to kick off and as you Lucid Air fans know Ben Collins, the Stig, will be racing the Lucid Air Grand Touring Performance edition at that event. Lucid Motors has already tweeted about it this morning sharing some photos and they will share videos throughout the day.
Here is the Lucid Air Grand Touring performance doing its thing at this event:
Here is a video from inside the Lucid Air:
You can watch the full race below.
Here is the start line when the Lucid Air took off:
Here is a photo of it on line waiting to go: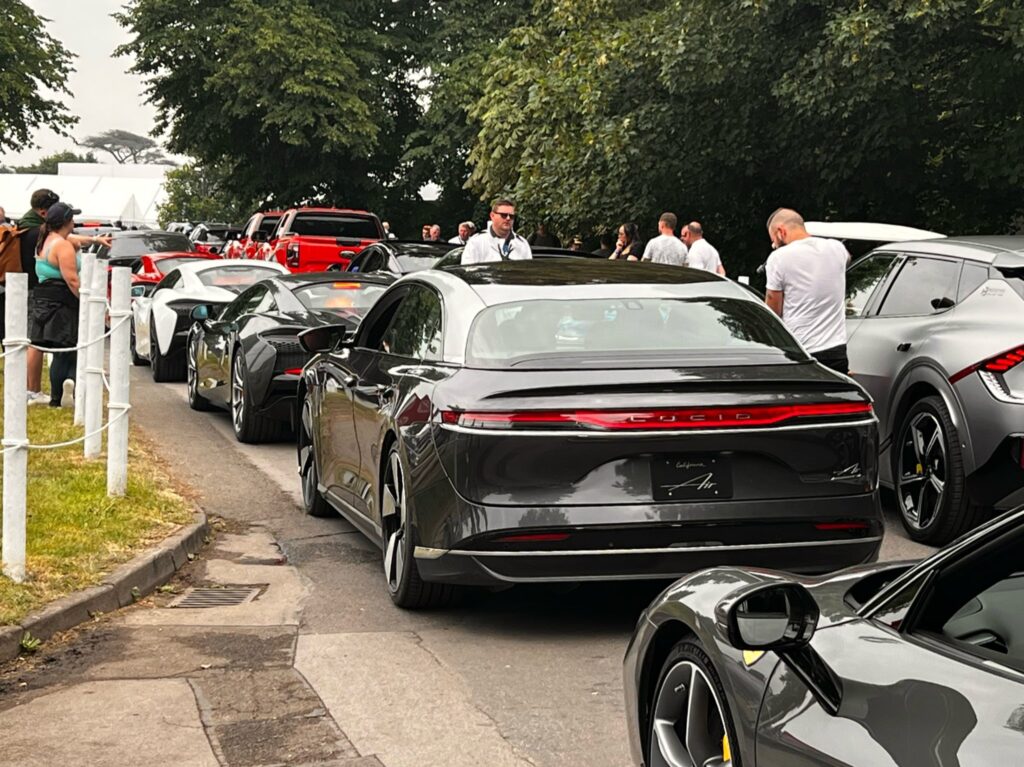 Here are the Lucid race car helmets: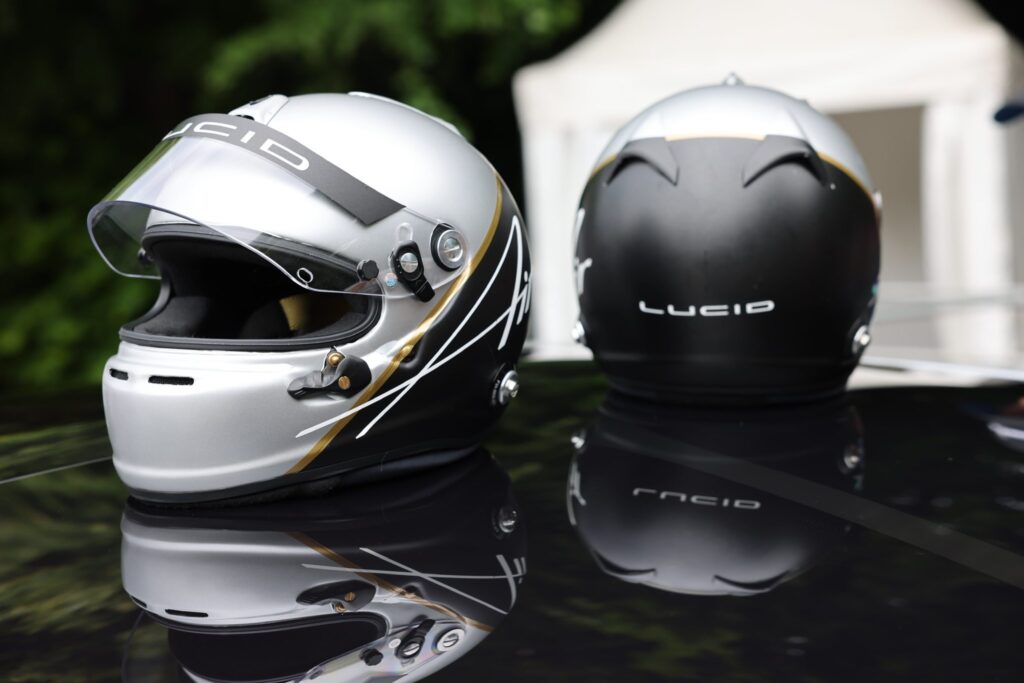 If you want to watch the event live, here is the live stream of the event below from the Goodwood Road & Racing YouTube channel – click play below to watch it live or see the recording after the event is done: