There are several reports of delivered Lucid Air vehicles that have malfunctioning left front turn signals. According to one Lucid owner, his mobile technician told him that this is a known issue. He wrote in the Lucid Owners Forum "had the mobile tech at my house today because my GT was delivered with the left front turn signal light not functioning" just like the others in that thread. He added that the Lucid technician spoke to the Lucid Motors factory "and found out this is a known issue with the vendor who supplied the LED light board."
The issue has been going on with a limited number of Lucid Air EVs delivered prior to the enhanced pre-delivery inspection. There is now a relatively quick fix that takes a Lucid service technician about 15 minutes to swap in and out the LED light board.
Lucid LED Light Board Issue
The issue is with the LED Light board from a specific vendor, he explained that "basically the light board with 32 small LED lights on it has a four pin connector on one end. The board is mounted inside a plastic housing with a hole/port designed so the wire harness can connect to the four pin connector. Unfortunately the port is at a 45 degree angle to the board, but the pins come off straight. So in order to get the pins to line up with the connector plug they must manually BEND the board to the 45 degree angle. It is essentially a circuit board and doesn't like to be bent."
He explained that his specific LED light board "broke during the bending as have others."
There are several folks in the Lucid Owners Forums with this issue, some experience this issue in April and the issue seems to be ongoing with some Lucid Air EVs. We saw new complaints about this issue this in mid-June, another on Thursday, June 15th and another on June 18th. I've been holding this story to see if the issue has continued, and it has. But all these Lucid Air EVs experiencing this issue are probably before the about additional pre-delivery inspections, with a third fit and finish inspection as well. As you know, the cars being delivered today are going through a much more rigorous inspection and these issues should not be on cars delivered after June 1, 2022.
How To Fix It
Ultimately, you need a new LED light board but he said "there are no available replacement LED circuit boards." But since April, it seems those who are presented with this issue are able to swap out the LED circuit boards quickly, as Lucid Motors seems to have replacements available now.
His mobile tech tried to solder the connector pins back on to the board with four wires, but was ultimately unsuccessful.
The Lucid owners said he is not sure what the next step are but he knows they needed to be fixed. He wrote about his issue on April 29th and then on May 9th wrote that Lucid picked up his car to fix it, because they have the replacement part in for his car.
Later on, one owner who had this issue, posted that this is a 15 minute fix job that should fix the issue going forward. He said for him it was an "Intermittent warning and technician fixed it in 15 minutes." So it seems like Lucid is prepared for others who have this issue and are able to fix it pretty quickly now.
Again, I suspect the new EVs coming off the lot do not have this issue.
Photos Of The LUCID LED Light Board
Here are two photos from the Lucid owner posted in that thread by @cabood (who specifically has given us permission to use these photos):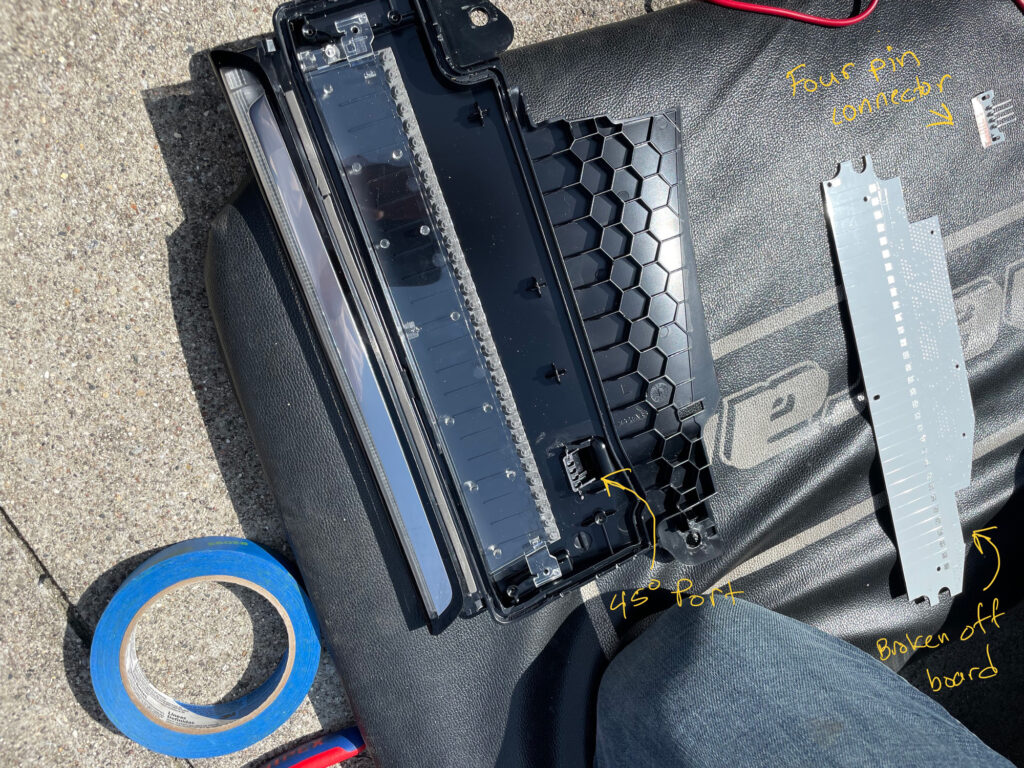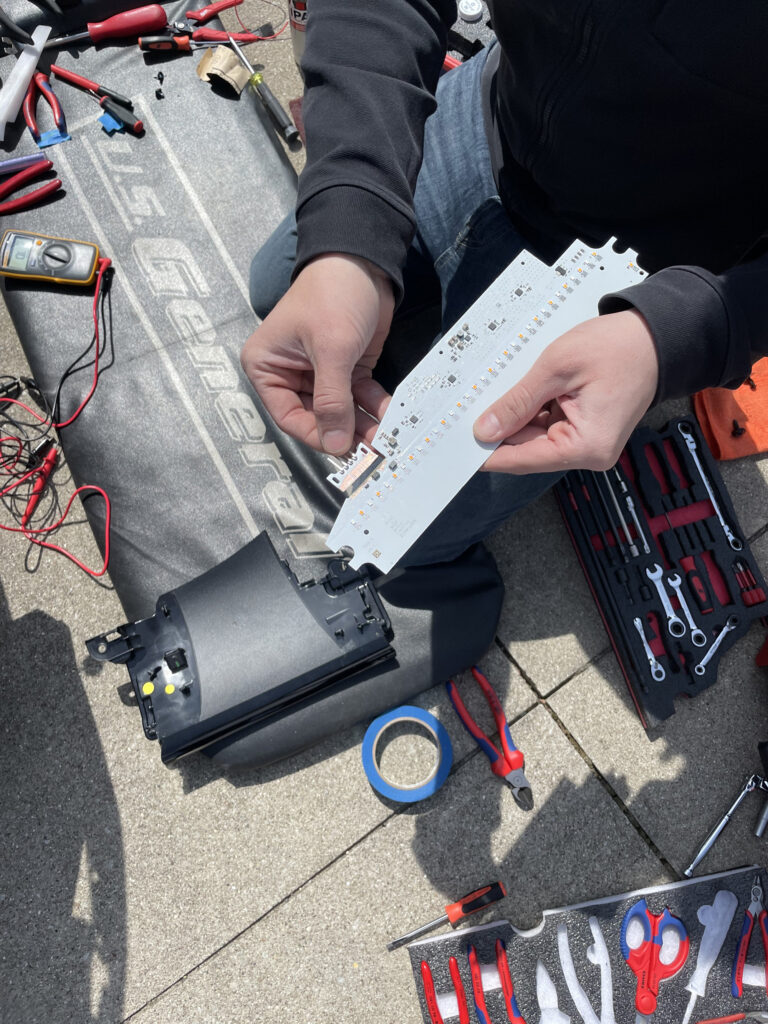 We have reached out to Lucid Motors numerous times about this story prior to publishing but we have been unable to obtain a comment from the company.