Earlier this month, Lucid Motors announced its new Lucid Financial Services with options to not just finance to own the Lucid Air but also an option to lease the Lucid Air for a period of time. Everyone is asking, how much does it cost to lease a Lucid Air from Lucid Financial Services.
The answer is it depends on your estimated annual miles, the downpayment, the length of the lease. Bauer in the Lucid Owners Forums just gained access to the tool, since his car is almost ready for delivery and he shared a bunch of screen shots in the forums.
Update: Lucid now has their finance and lease calculator live for all to use over here.
The Cost To Lease A Lucid Air
You can see the Lucid Air Grand Touring priced at its original price of $140,500 with 15,000 miles annually, a 48 month lease term, with $10,000 down, minus the $7,500 federal tax credit (which is awesome to apply to a lease), you are paying $13,071 at signing and then a monthly lease payment of about $2,076.
Here is the screenshot of the estimated lease terms for this configuration of a Lucid Air Grand Touring for the old pricing (new pricing will be more expensive obviously). Please note, this leasing calculator is only available to those who ordered the Lucid Air for a short period of time, the time when their car is just about ready to be delivered and the customer needs to decide if they are paying cash, financing or leasing.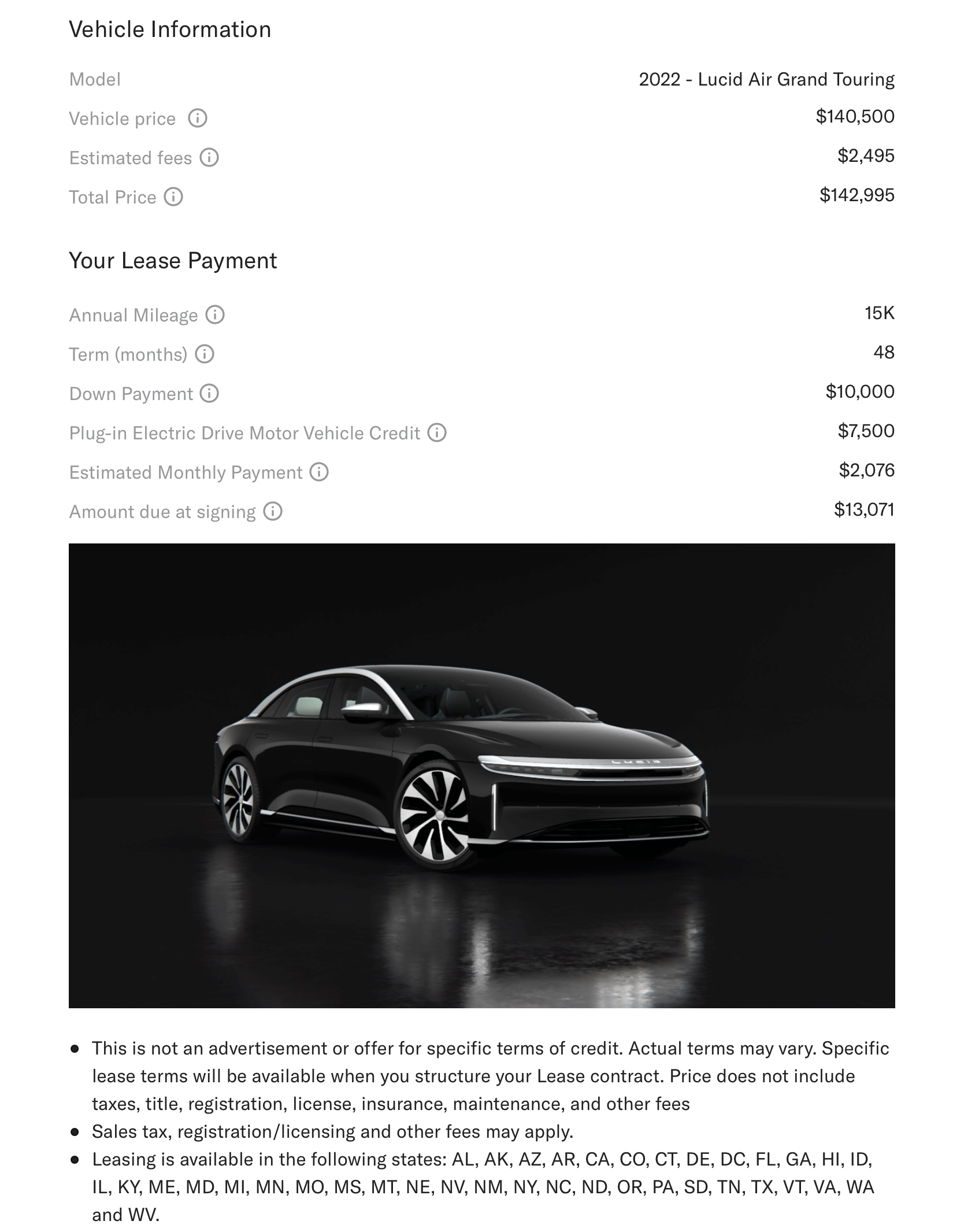 Here is one of the screenshots he posted of the lease estimator widget: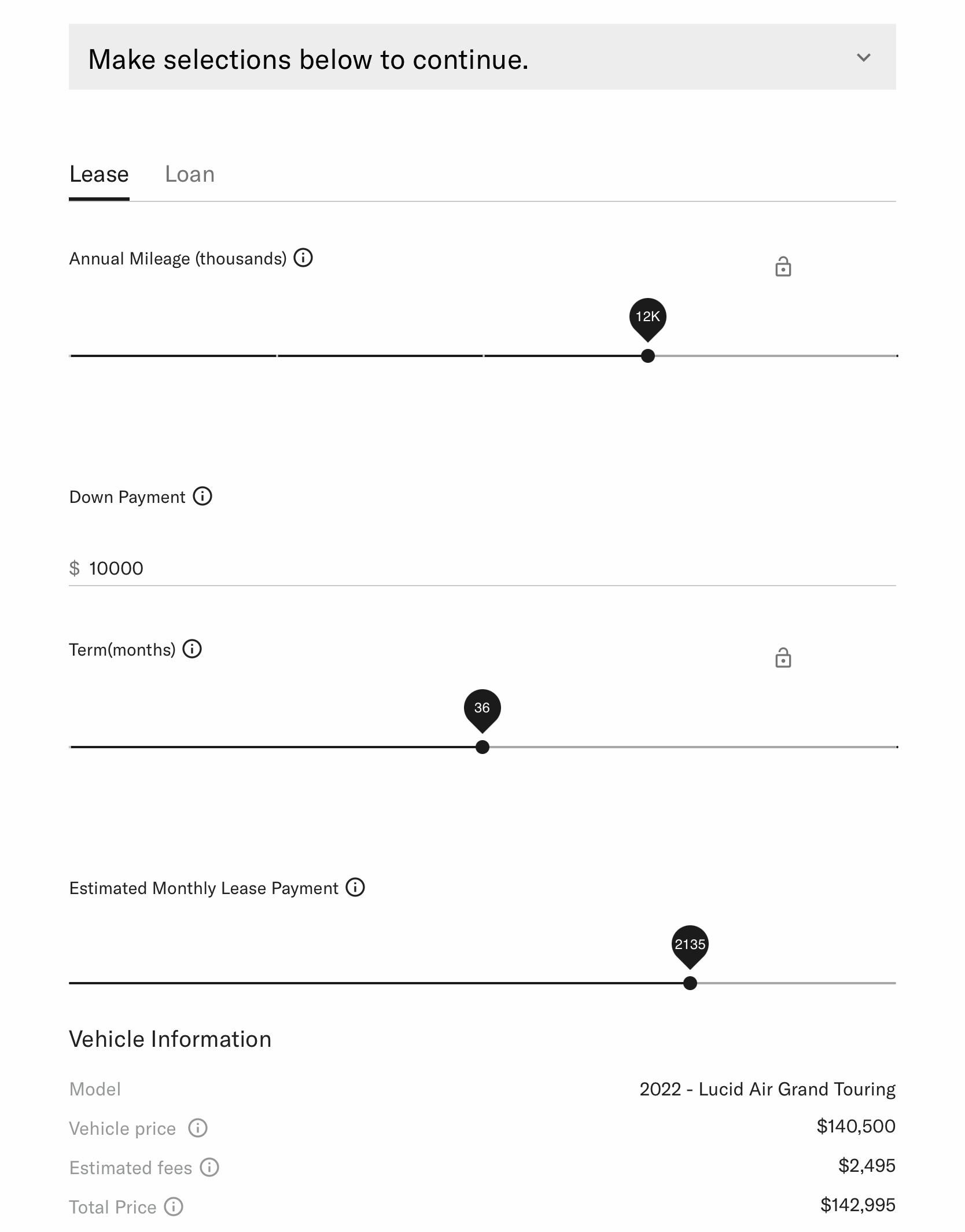 Should You Lease A Lucid Air?
So is it worth leasing? Well, rarely is it worth leasing unless you have tax reasons to do so and the lease rate is amazing.
Here you have 48 payments of $2,076 which is $99,648. Add on the $10,000 down payment and $3,071 in other fees at signing (I assume the $13,071 includes the down payment?) – you are at $112,719 with that $7,500 federal tax credit.
To outright by the car and own it after 48 months would be about $142,500 after taxes and after the tax credit, so about $30,000 more to own it out right. Would you be able to sell the Lucid Air after 4 years for over $30,000? I hope so…