Bear's Workshop posted an early tease of the Lucid Motors factory flyover today. In that photo, we saw a Cosmo Silver exterior on a Lucid Air. The silver color was not suppose to be produced until Q3 2022, those are all delayed according to Lucid and the Lucid website. You can see the full flyover snapshots over here for May 16, 2022. They do look like the silver color on the web site, but maybe they are grey with the sun on them?
But here is a photo from Bear's Workshop on Twitter of a Lucid Air in Cosmo Silver in the lot: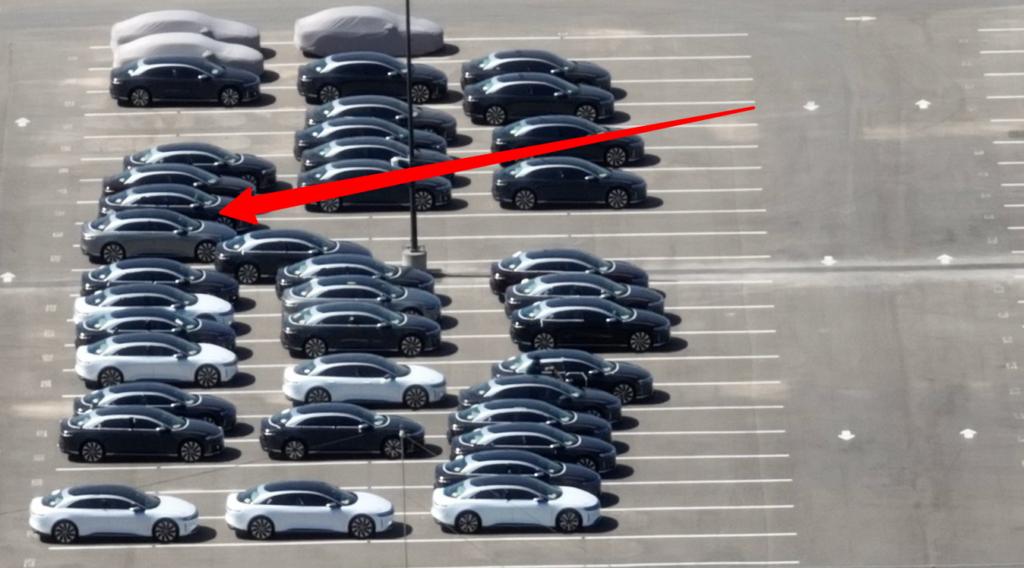 I suspect this is a one off but who knows? I mean, we have previously seen one off Lucid Airs where they made a metal roof one off of a Lucid Air. So maybe this is just a prototype of the Cosmo Silver exterior on the Lucid Air?
Actually, there may be at least two silver Lucid Airs in the lot:
I see 2 cars of the same color. pic.twitter.com/sZoKYTzqjH

— Barry "Bear's Workshop" (@BearsWorkshop) May 16, 2022
Update: On the May 18th flyover, we saw a better close up and it does look like Cosmo Silver: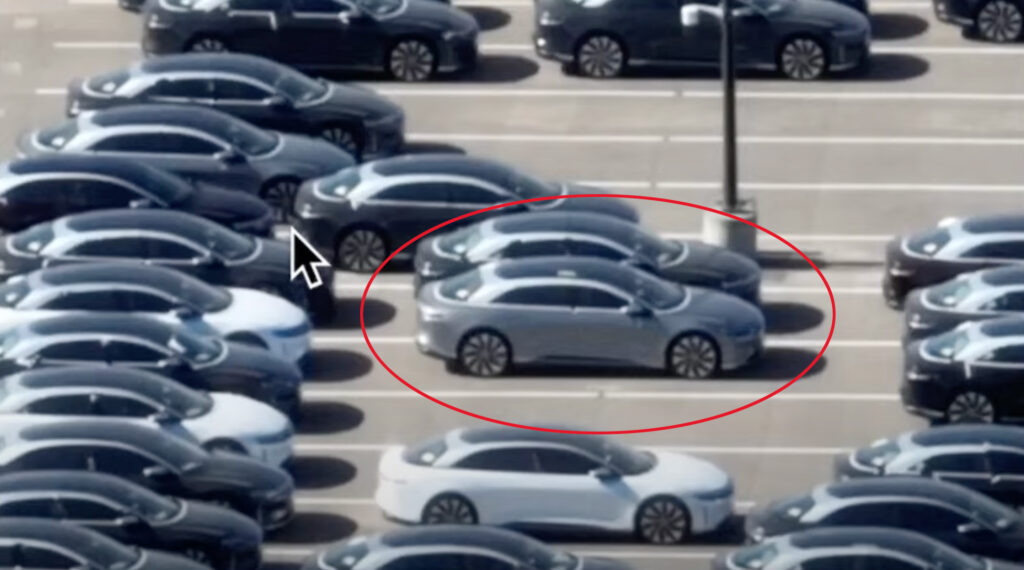 There is discussion at Lucid Owners Forum.
Update: On the May 23rd flyover, we saw even more Cosmo Silvers – not sure if they are the same or new ones: