Bear's Workshop on YouTube did a fly over of the Lucid Motors factory plant today in Arizona, May 16th, and it shows the lot of Lucid Airs being produced and possibly being shipped out. Remember, there are some theories on what the various sections of the lot means.
You can see in today's fly over there were zero Lucid Air vehicles in the lower lot, ZERO. There were a nice number of vehicles in the middle lot and a lot in the upper lot as well. It is not exactly clear what the number of cars in the lot means, it can mean a bunch of cars were taken already to the delivery centers or it can mean that cars are not produced as much as the previous weeks. It is just hard to tell from static snapshots in time.
We did see a couple silver painted Lucid Airs in the lot, which is unusual and head scratching at this point.
Lucid at this point can be mixing up the lots to mess with us? Just kidding – we really have no idea what the different lots mean. But there are very few Lucid Airs wrapped and ready to be loaded on the transport trucks at the time this video flyover was taken. Keep in mind, this was 9am on Monday, May 16, 2022.
Here is the May 16, 2022 video where the screenshot was taken: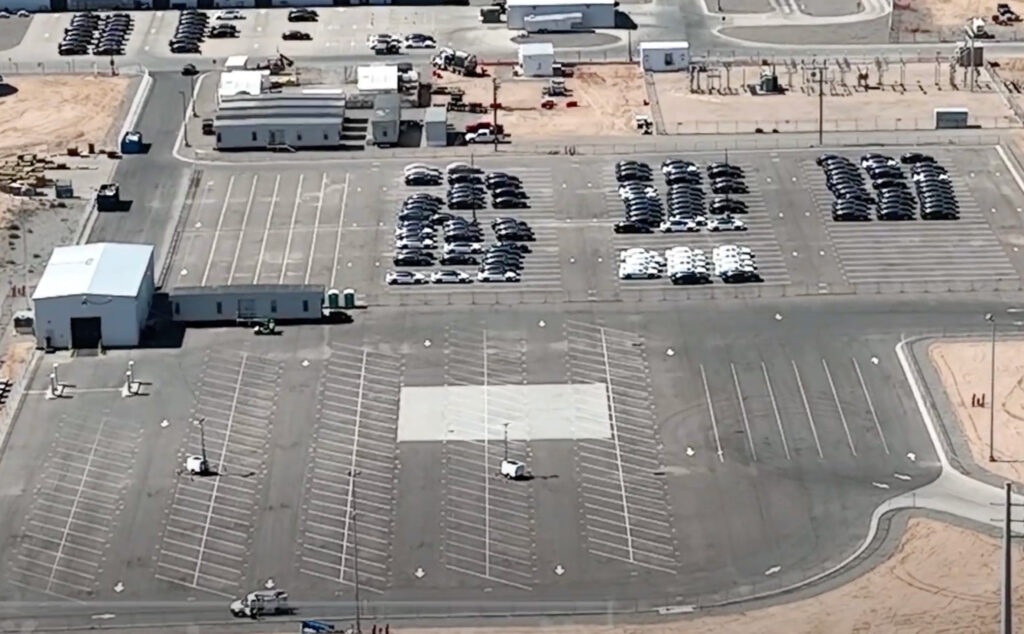 Here is the May 11, 2022 video where the screenshot was taken: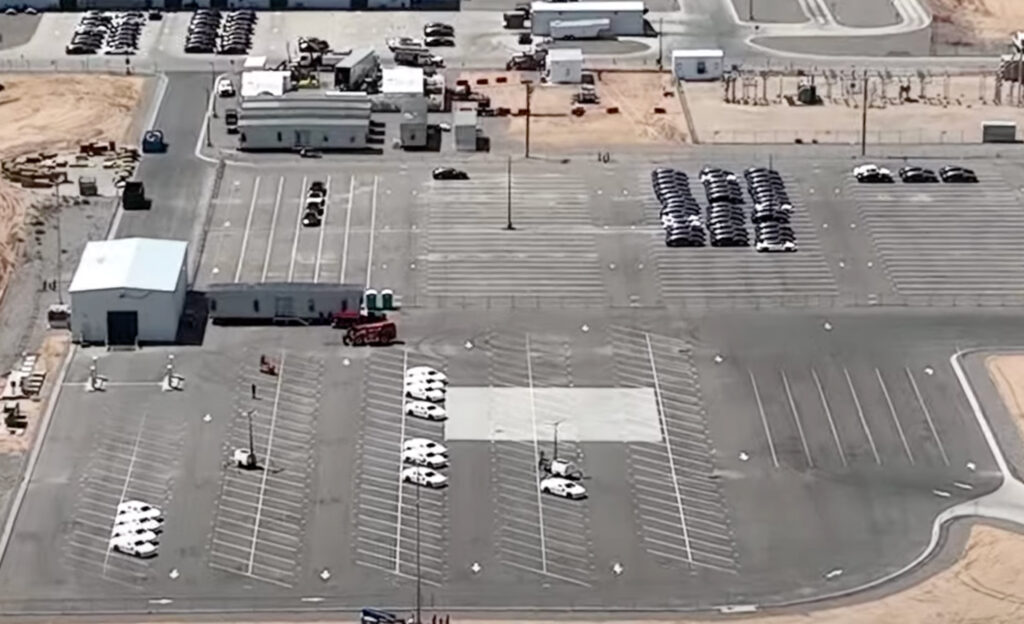 Here is the May 9, 2022 video where the screenshot was taken: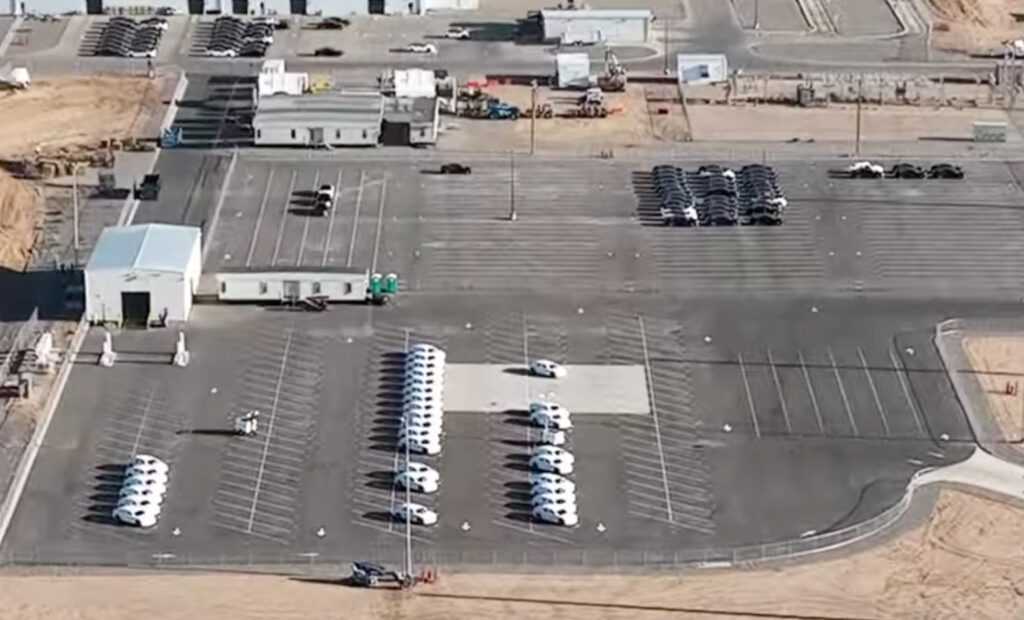 Here is the May 5, 2022 video where the screenshot was taken: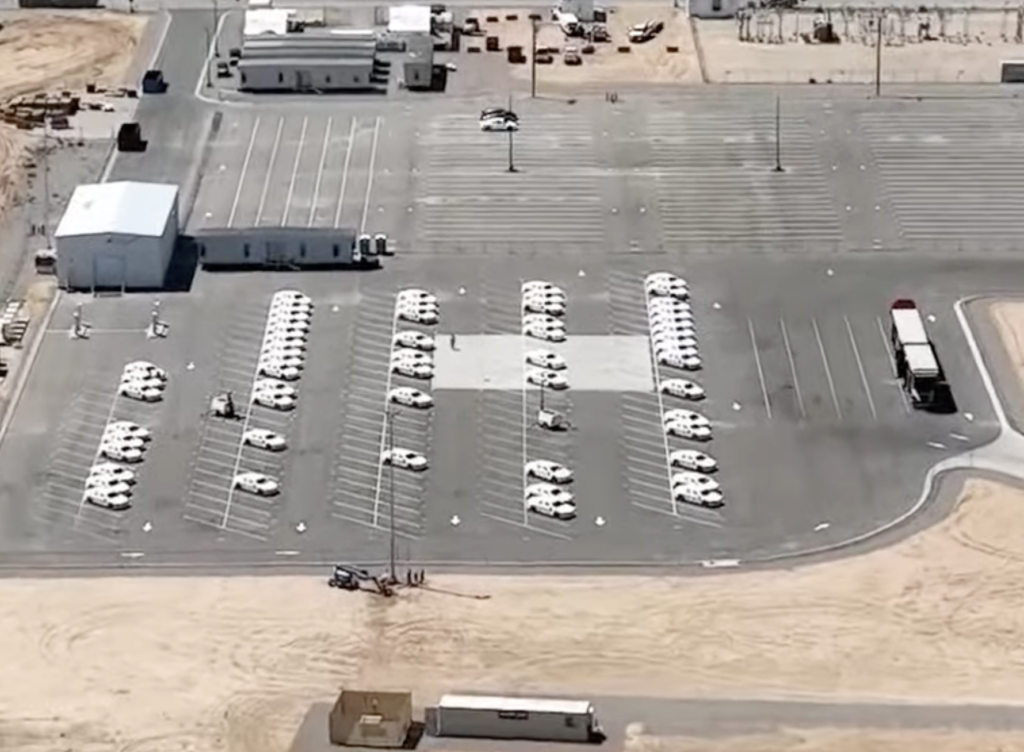 Here is the May 2, 2022 video where this screenshot was taken: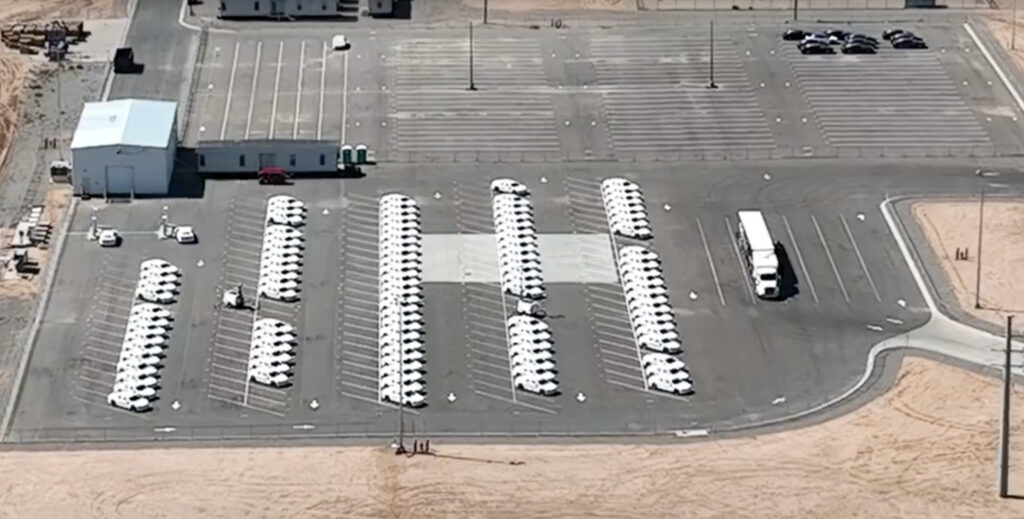 Here is a wider shot showing the top lot as well with some cars in it: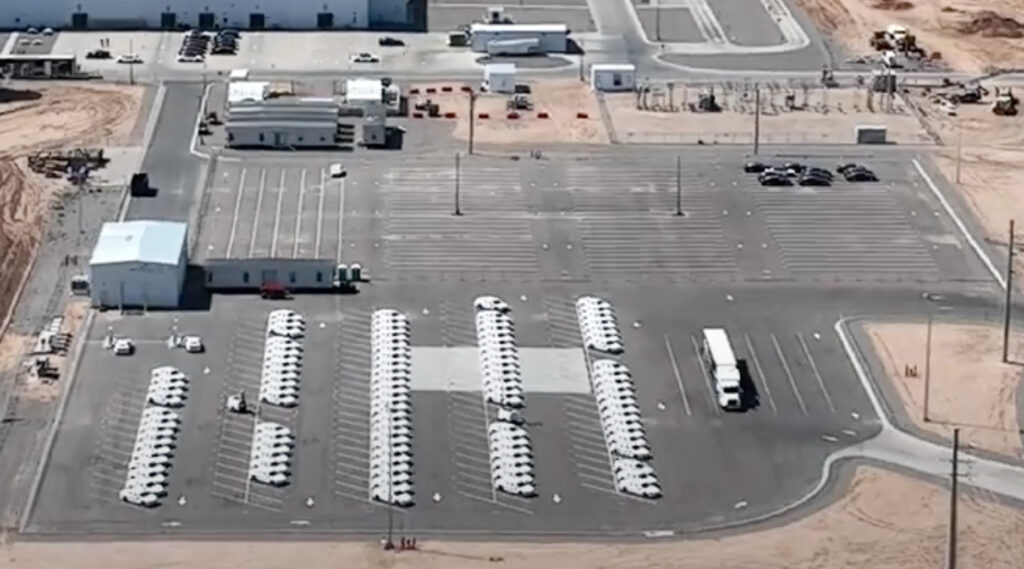 Here is the photo from the April 29th video over here: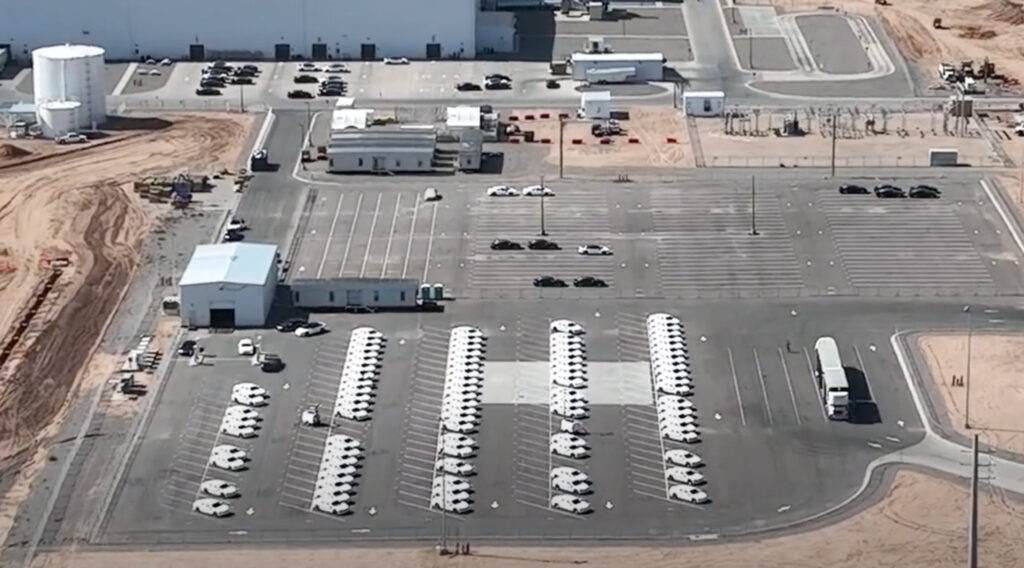 Compare that to the April 25th version over here:

Here is the April 20th shot of the lot from this video: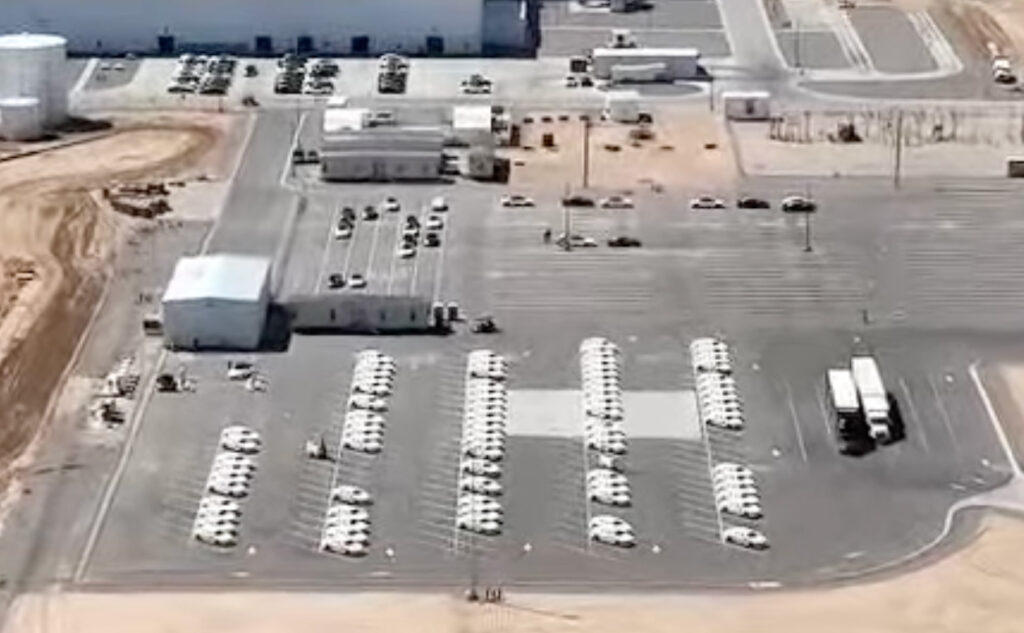 Here is zoomed in on the lower lot: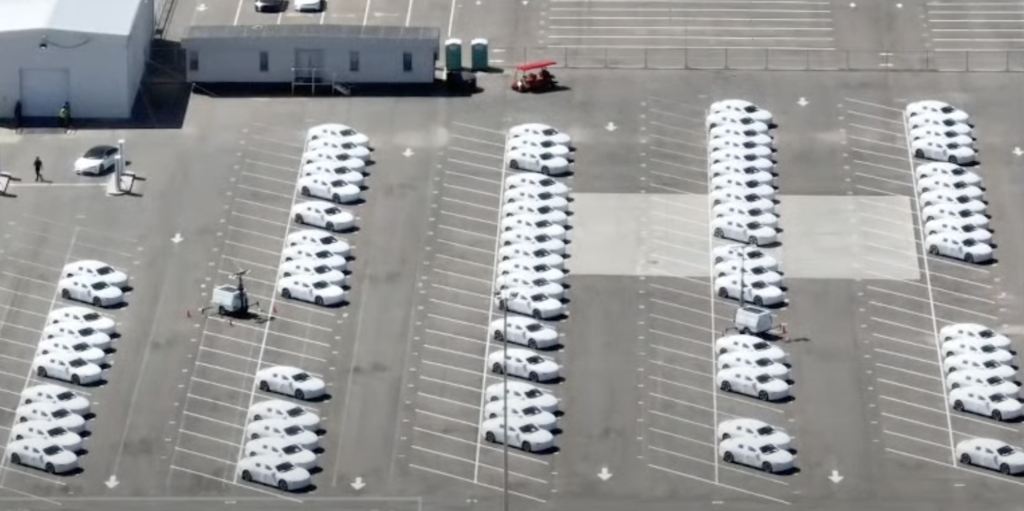 Here is the April 18th shot of the lot from this position in this video: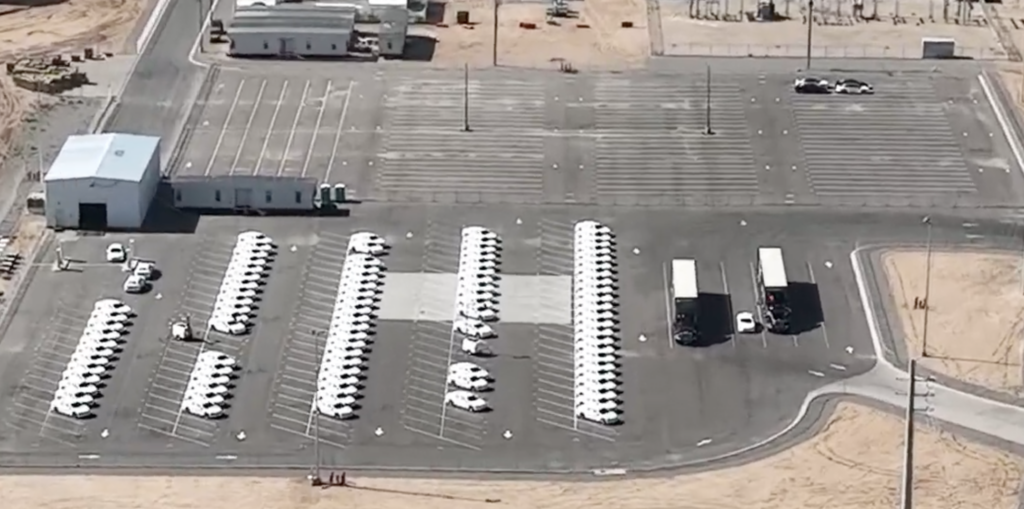 Here is the April 13th shot of the lot from this position in this video: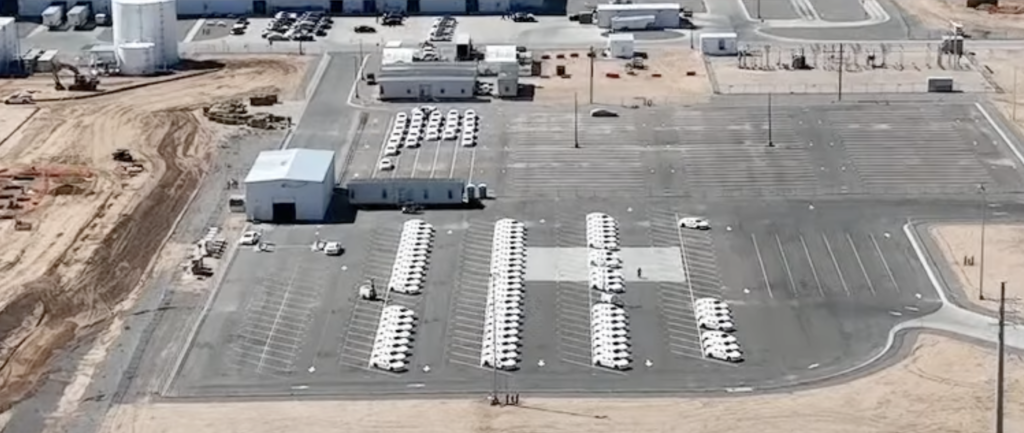 Here is the April 11th shot of the lot from this position in this video: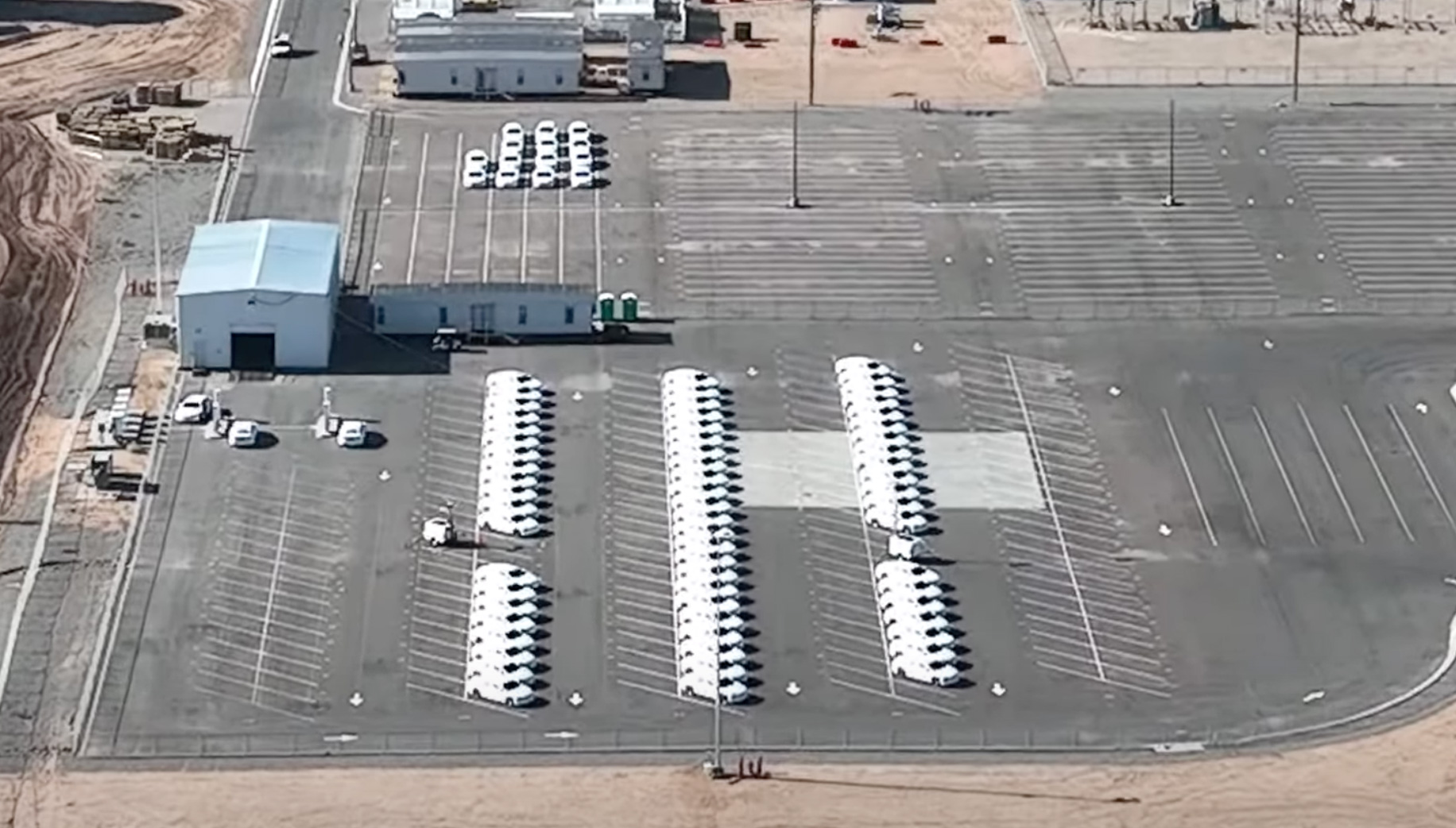 Compared to the April 4th thot of the lot from this position in this video: