Lucid Motors has pushed out another update for the iOS Lucid app and for the Android Lucid app today, this is version 1.19. This update brings tips on how to use Electrify America charging stations, customer service texting, and Dream Editions can see their unique DE number.
What's New
In version 1.19, which was released today, August 16, 2022, Lucid added these release notes to both the iOS and Android versions:
We've added Electrify America tips to help drivers familiarize themselves with their charging plan and take advantage of complimentary charging.
Dream Edition owners can now see their unique Dream Edition number on their Account Info screen.
Drivers can now communicate with Customer Care via text message. To send a text message, open the side menu, then tap 24/7 Customer Care & Roadside Assistance > Send Text Message.
Here is a screenshot of the Lucid Motors app updating on iOS: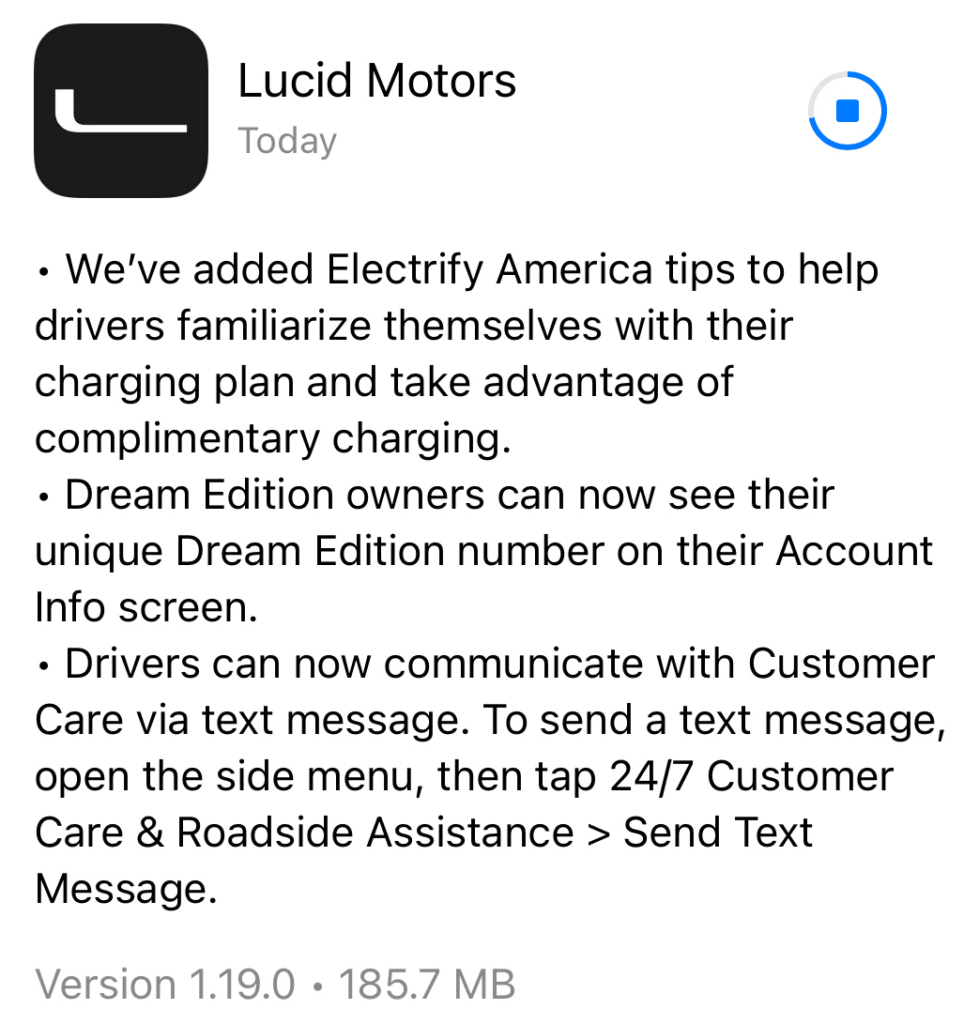 Earlier App Updates
The last update was version 1.18 on August 1, 2022 and Android version was updated on July 29, 2022 that fixed a formatting issue on the maps screen of the app. Then on was version 1.17 on July 18th or so, that version just noted "bug fixes and enhancements." Then prior to that version 1.16 on July 7th had the ability to update the first and last name associated with your Lucid ID from the app and other fixes. Before that was version 1.15.1 back on June 26th or so, but version 1.15.1 brought the ability to check the charging screen updates, for iOS new Apple Watch Siri support, and many other bug fixes.
More
I do a big deep dive on what you can do in the Lucid App for iOS and Android, so learn more about the app over here.