Lucid Motors was late to launch the performance edition of the Lucid Air Grand Touring but that doesn't seem to be holding them back on producing these faster and more expensive versions of the Lucid Air. We are now seeing, possibly, a Lucid Air GT performance trim in the Lucid Motors production lot from the July 5th flyover.
As a reminder, the Performance model costs $179,000 and goes up to 1,050hp and 0-60mph in 2.6 seconds. It also will be delivered later than the current Grand Touring, starting in June 2022 in the US and August 2022 in Canada. Now that we are in July, it is not too surprising to see some in the lot because in April, Lucid was offering upgrades from the normal GT to the GT-P for some customers.
Here is a zoomed in photo of one Lucid Air from that flyover, notice the wheels on that car in the front: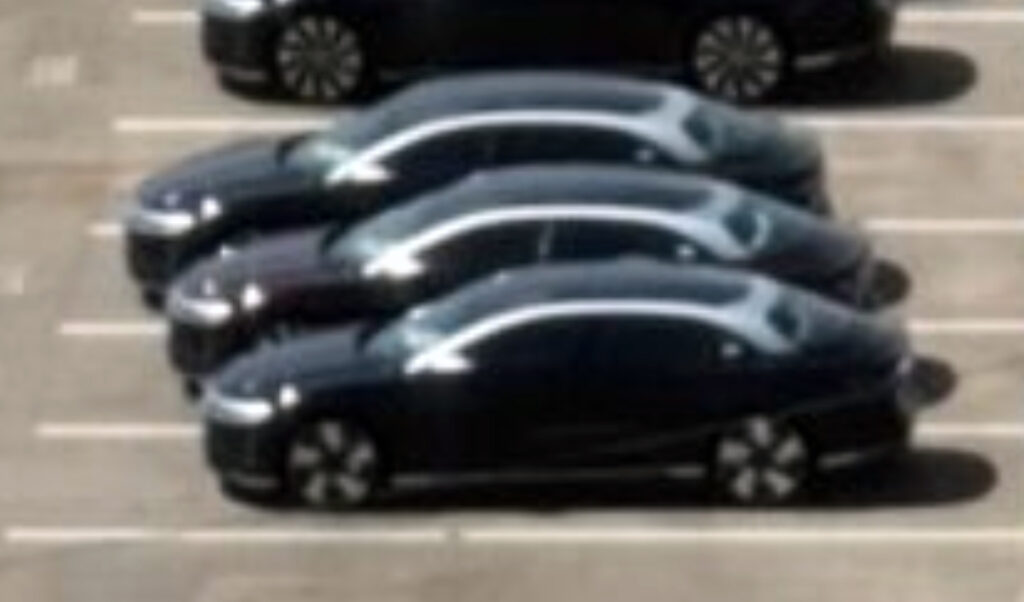 Those appear to be the 21″ Aero Sport wheels that currently only offered on the Grand Touring Performance Edition. Here is a photo of them from the Lucid Motors website builder tool: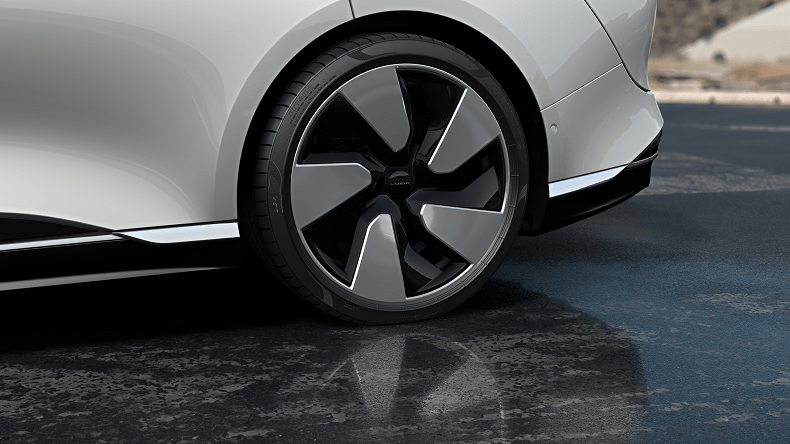 The moderator at the Lucid Owners Forum spotted this and asked if we will see some GT-P deliveries soon?