As we reported last night, Lucid Motors will announce a new variant of the Lucid Air on a week from today August 19th at The Quail, A Motorsports Gathering. Everyone is asking what it will be and what it will be named. It might be a tri-motor blue variant, according to many Lucid fans.
Lucid just pushed another tease on Twitter saying "State-of-the-art, to a higher state. Coming to Monterey Car Week 8.19.22. #BlueMeansGo #DreamAhead"
Here is a high-resolution version of that video:
Some are saying about 10 seconds into the video you can see three motors, the tri-motor design. Can you?
Here is a screenshot from an old investor deck of the motor configurations. Note, right now, Lucid is only producing a dual motor option with the Pure's single motor option coming sometime in 2023. There is no way to order a tri-motor option at this time.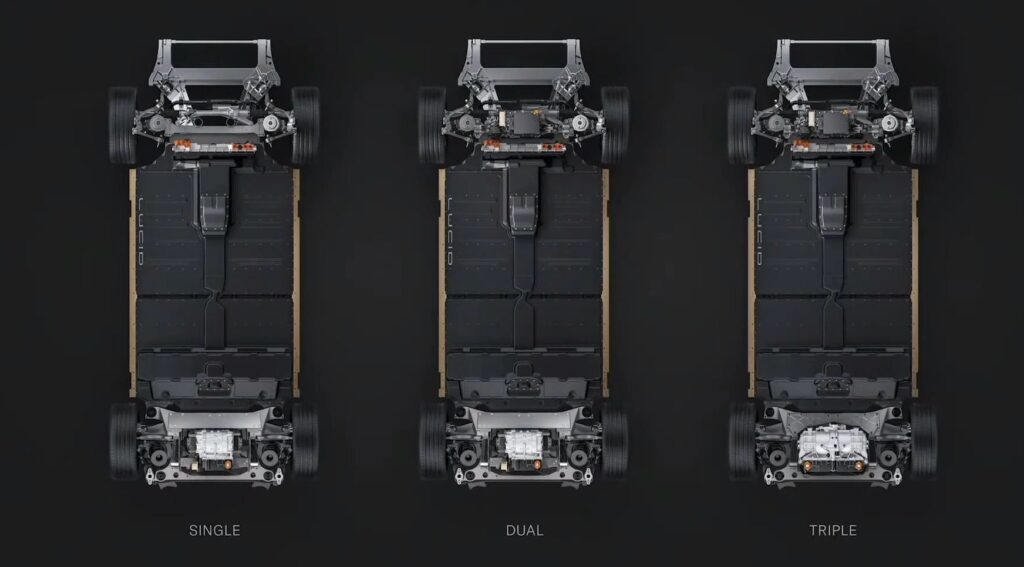 Update: On August 15th, Lucid's CEO, Peter Rawlinson, and the factory workers posed for a group photo holding up the number three. Lucid posted this photo on Twitter and wrote "Count on something extraordinary. 8.19.22 at The Quail. #BlueMeansGo #DreamAhead" – Clearly another hint of a tri-motor Lucid Air being announced this coming Friday.
Here is that photo: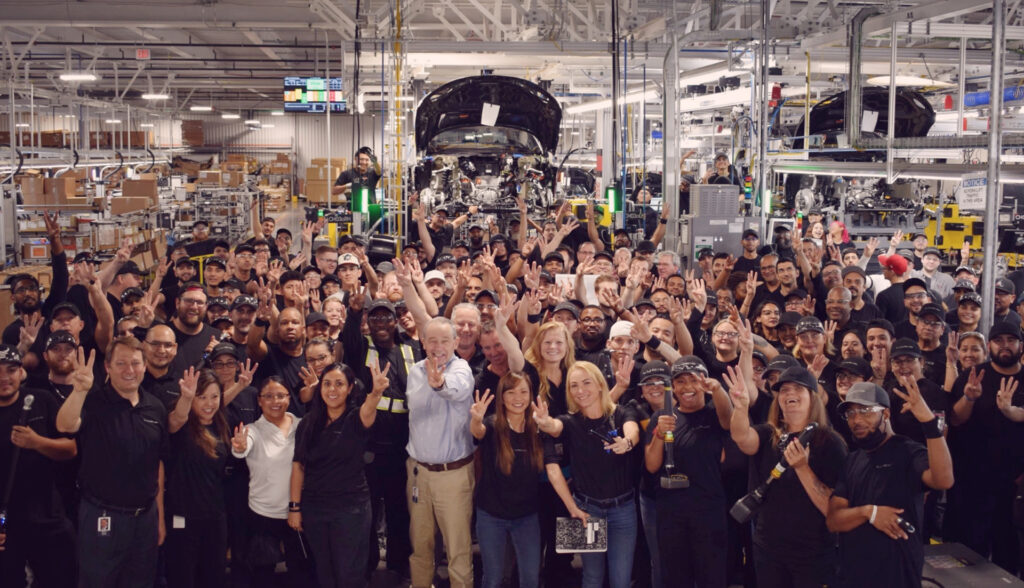 A new day, another hint of a tri-motor Lucid Air from Lucid Motors:
And on August 17th, here is a hint from The Stig, Ben Collins – more details here.
And another hint from some Lucid employees at the event:
@jcurry and Derek Jenkins dropping hints for the big Friday unveil. #BlueMeansGo pic.twitter.com/G3TWT0OnZu

— Len Devanna (@LenDevanna) August 18, 2022
August 18th, Lucid hints the name of this Lucid Air will be called Sapphire.
More than a tri-motor from Jeff Curry of Lucid Motors:
Another hint right before the reveal…