The other day we saw a photo of Apple CarPlay running in a Lucid Air, many thought it was photoshopped but the photo seems to be real.
The Reddit user who posted, posted additional photos, and you can see in this new photo, in the retractable Pilot Panel in the center console, there is not just an option for Apple CarPlay but also Android Auto.
Here is that photo: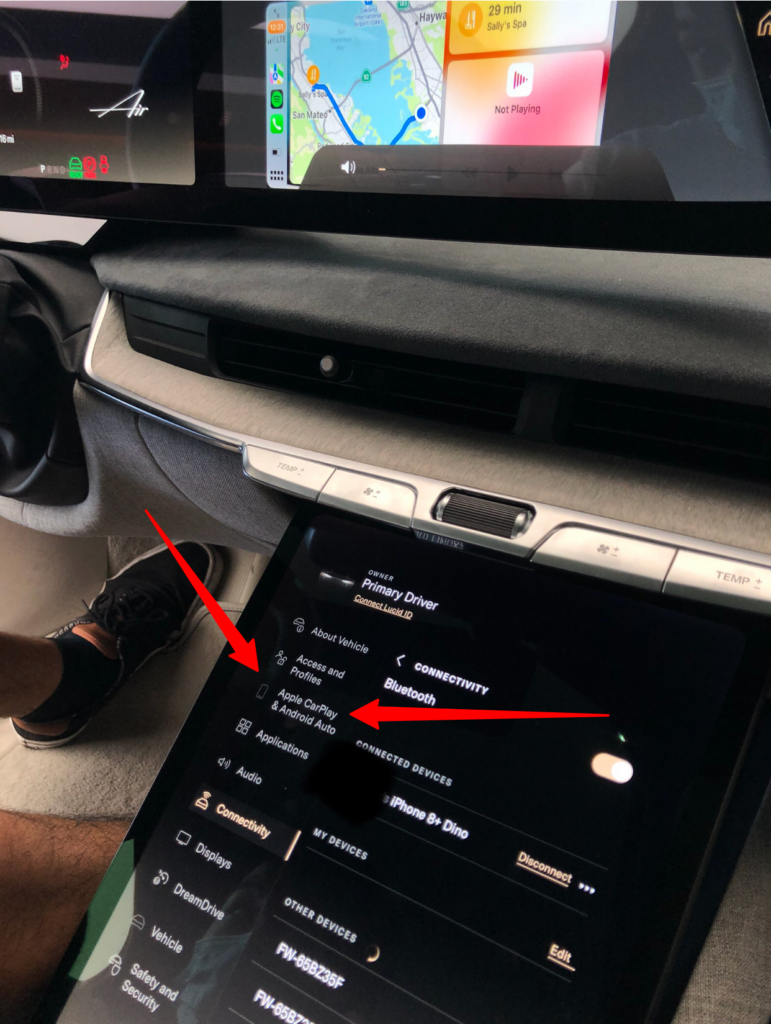 He later removed the photo above from the Reddit thread because he posted a slew of other photographic evidence of the Lucid Motors event and decided he was sharing too much personal information.
But I saw the photo with my own eyes and so did folks in the Lucid Owners Forum.