A Reddit user has posted a photo of a Lucid Air with what may be possibly an early version of Apple CarPlay running. In this photo, you can see a square version of CarPlay in the top right portion of the Lucid Air cockpit 5k display.
This is the location where Lucid Motors, I believe, wants to present Apple CarPlay to drivers. Here is the photo: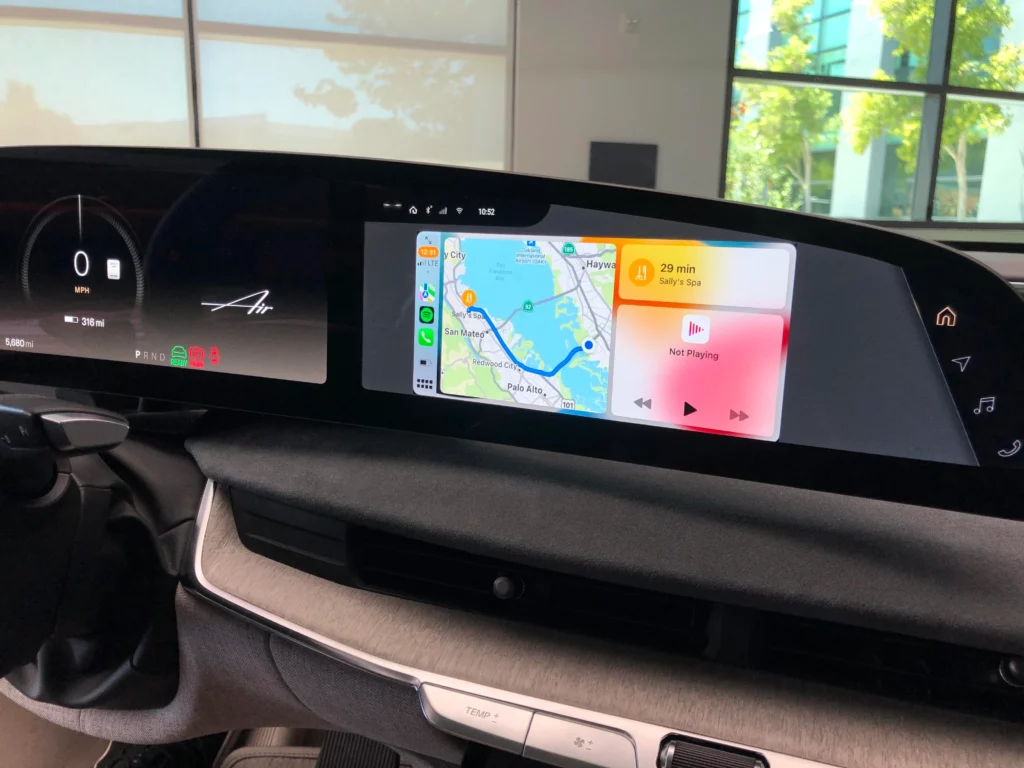 I am confident Lucid Motors is testing Apple CarPlay in beta versions of the software for the Lucid Air because we are expecting CarPlay in the next software version, hopefully by the end of the summer.
I doubt Lucid Motors wants it to look like this on that screen, since it is simply a box overlayed on a slanted screen but hey, maybe this was photoshopped?
Supposedly this photo was taken at the Newark Test Drive Event on June 24th. I am not sure if I can find such an event?
Do you believe this is a real beta version of Apple CarPlay in the Lucid Air or a fake? I mean, if you look at the time on the Lucid dash compared to the CarPlay screen, they are off, so it does seem like it is off by a lot.
Update: The individual who posted this photo on Reddit, later on, added a comment explaining, wrote:
I'm a Touring reservation holder and was invited to Lucid's test drive event in Newark earlier last month. After the drive, we stopped by the open pre-production car in the 1st floor of the office to check out the UI for longer – and saw there was an option on the pilot panel for CarPlay! No idea if this is reproducible on customer vehicles. Plugged in my phone to test it out, and saw this. Touchscreen was functional and interactive. Better than nothing, but as-is still awkward looking. Hoping Lucid's in-car experience team finds a way to integrate the CarPlay UI with their screens' shape better.
Update #2: He posted more photos in the Reddit thread and wrote:
For transparency (this was PMed to the mod) here's some more images of emails from Lucid for the event and one of the CarPlay flow from the pilot panel – on the left hand side there's a new card mentioning Apple CarPlay and android auto and that's what I clicked into.

I'm a lucid reservation holder, shareholder, and EV enthusiast. I have no reason to shop this image and make Lucid look "bad"; it's genuinely what I saw in their studio, probably a test flow cause it was in a pre-production studio car, and I was excited to share it. If it's disappointing, I share the sentiment – but it's a first prototype, and I also believe in honestly accepting where the company is at, which for their software is pretty lacking.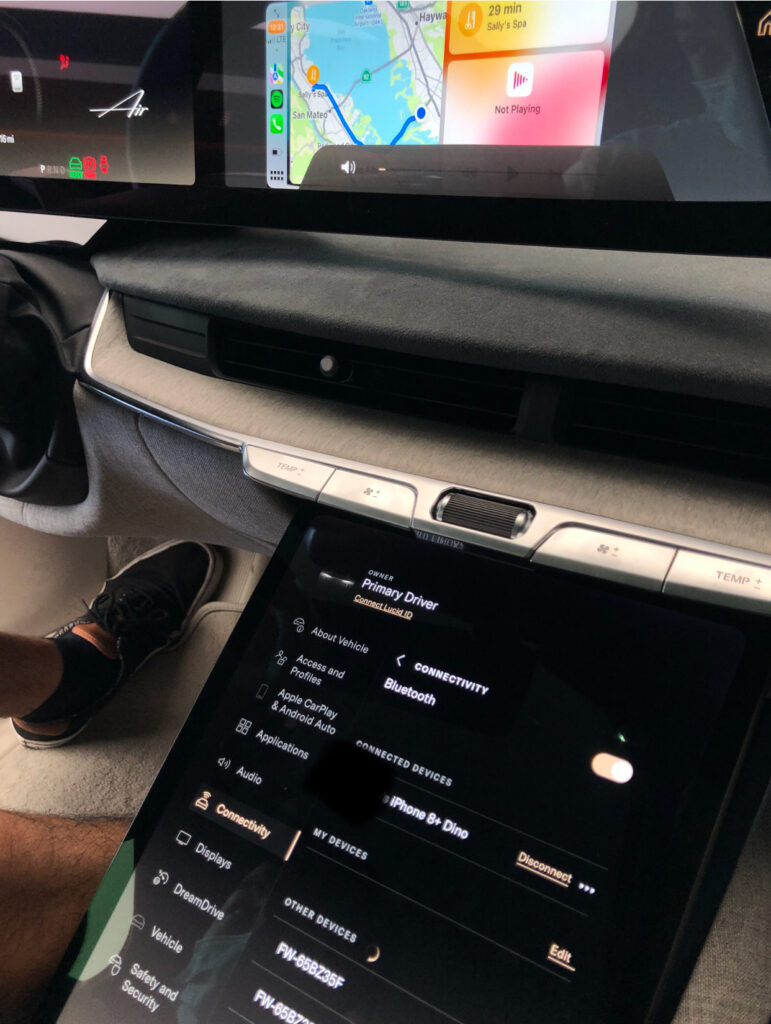 Note, this Reddit user posted several more photos proving he was at the Lucid event, he since removed it because it was sharing too much. But I personally saw what he shared and I honestly believe these were not photoshopped and Lucid is testing CarPlay.
And as you can see, there is now evidence of Lucid Air Android Auto support in this new photo.
I did reach out to Lucid Motors for a comment but I doubt they will comment on beta releases.