Lucid Motors has moved the opening of the New York service center in Plainview, New York from the Summer of 2022 to the Winter of 2023.
As someone who lives in New York, I routinely checked the locations section of the Lucid Motors website to see the northeast expansion efforts. I did not expect to find that the Plainview, New York service center would be pushed off for several months.
I doubt this has anything to do with financial issues, just to be clear. I am reporting about this because as a Lucid Air buyer who lives in New York, the nearest service center is currently in Natick, MA. Although, Lucid Mobile Service has reportedly been excellent.
Here is what the page shows today: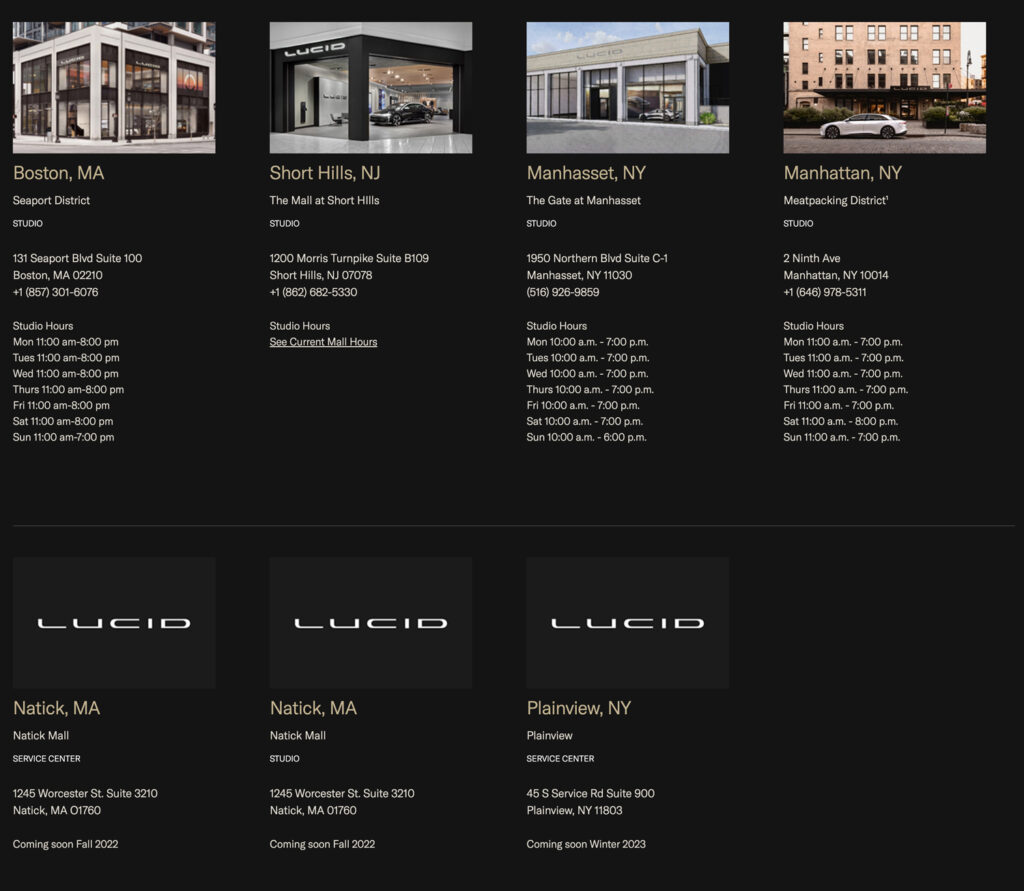 Here is what the page showed in May 2022: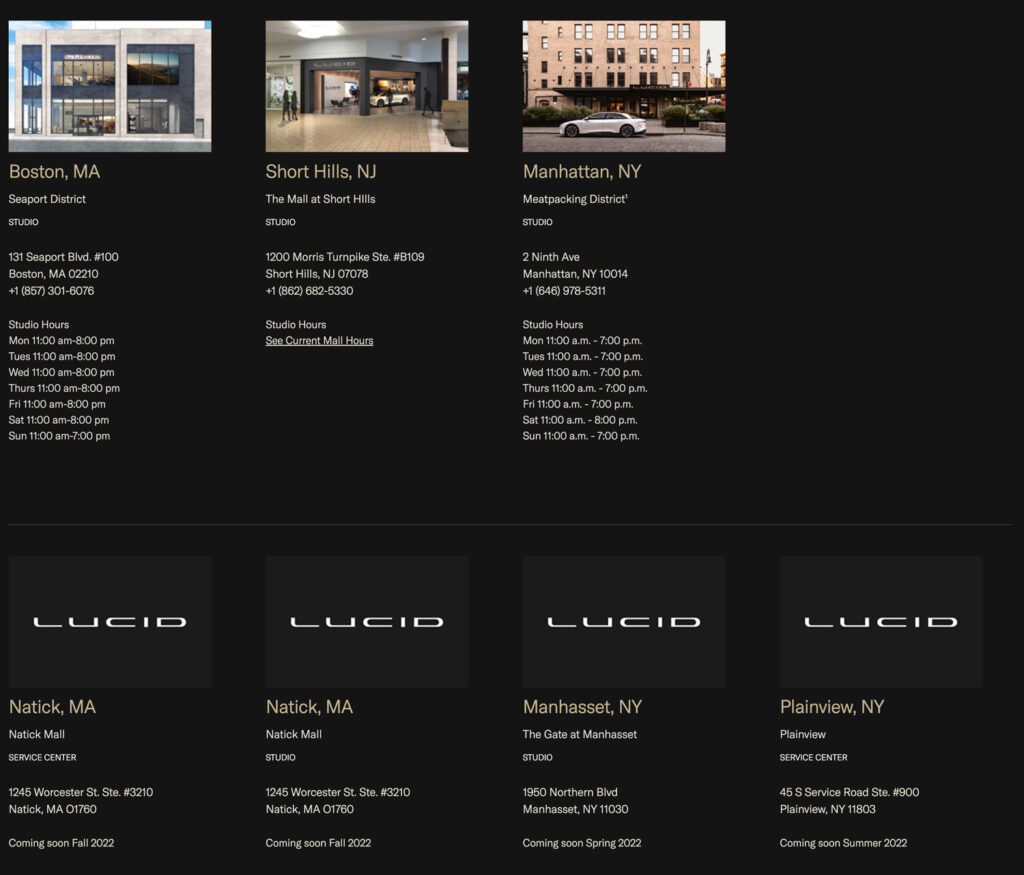 The difference is moving the Plainview, NY service center opening from Summer 2022 to Winter 2023 and the opening of the Manhasset, NY studio.
There are other Lucid Air New Yorkers who are concerned about this change in the Lucid Owners Forum.
Update: A day after I posted this story, I see an article from Long Island Business News that talks about the opening of this Plainview location in the first quarter of 2023. This is a nice way to spin the delayed opening?
Lucid, a Newark, Calif.-based electric vehicle manufacturer, plans to open its first Long Island service center early next year.

The company has leased 24,000 square feet at 45 South Service Road in Plainview, where it will build the new facility that's expected to open in the first quarter of 2023.

Lucid currently maintains one location on Long Island, a studio at the Americana Manhasset retail complex. The Plainview facility will be just the car maker's second service center in the Northeast, as it is planning to open another in Natick, Mass. this fall.

The Plainview space was formerly occupied by long-time tenant Coram CVS, a home infusion provider. Extensive renovations were just completed on the 100,000-square-foot 45 South Service Road building, which included a new façade and solar panel installation on a new roof.