Lucid Motors is currently known for building a luxury electric vehicle, the Lucid Air to many is a luxury version of the Tesla and the price point sets that. But Driving Electric magazine interviewed Eric Bach the Senior VP of Product and Chief Engineer who said the EV maker is looking to produce a mid-size more affording EV under the Lucid Motors brand by 2025 or 2026.
Peter Rawlinson, the CEO of Lucid Motors, mentioned this back in a CNBC interview. Where this new mid-size affordable Lucid EV would cost in the $50,000 range, as opposed to the Air Pure which is just under $90,000.
Here is what Driving Electric wrote:
In 2021, Lucid CEO Peter Rawlinson expressed interest in producing a rival to the Tesla Model 3. The company also teased plans to produce a smaller SUV, an electric coupe and a pickup truck, as part of an investor presentation.

Bach confirmed that Lucid is currently working on a 'mid-size' electric car that'll arrive in 2025 or 2026, but couldn't provide any details on what shape the brand's third EV will take. However, he did tell us: "Of course, we're looking into the future, we're not going to a low-volume supercar brand or anything of the sort. Since the Air starts at the $87,400 mark, it's already a good volume that we're targeting.

"But we've got the world's most efficient powertrain, and we want to use that capability more broadly, so we're going to come down to a mid-size level as the new platform. We're already working on that; the idea there is that we can do better for CO2 offset or reduction if we have a higher volume."
This more affording EV will come after the launch of the Lucid Gravity, Lucid Motor's 7 passenger, SUV. So we probably won't see any sneak peaks of this more affordable Lucid EV until maybe next year?
Lucid Motor's CEO actually mentioned this in the CNBC interview from last month saying "gradually make that more affordable we're coming with the Air Pure later this year at $87,000. An amazing machine with over 400 miles range, a great car true luxury car. And we're going to make more affordable products as we go mid-decade with a mid-size platform middle of the decade. That's where we'll be coming much more competitive in the $50,000 price range."
There are some rumors that someone spotted this car, those rumors are not correct. They are referencing the Lucid Air test car, which we covered here before. Here is that rumor:
Here is the test car we covered before: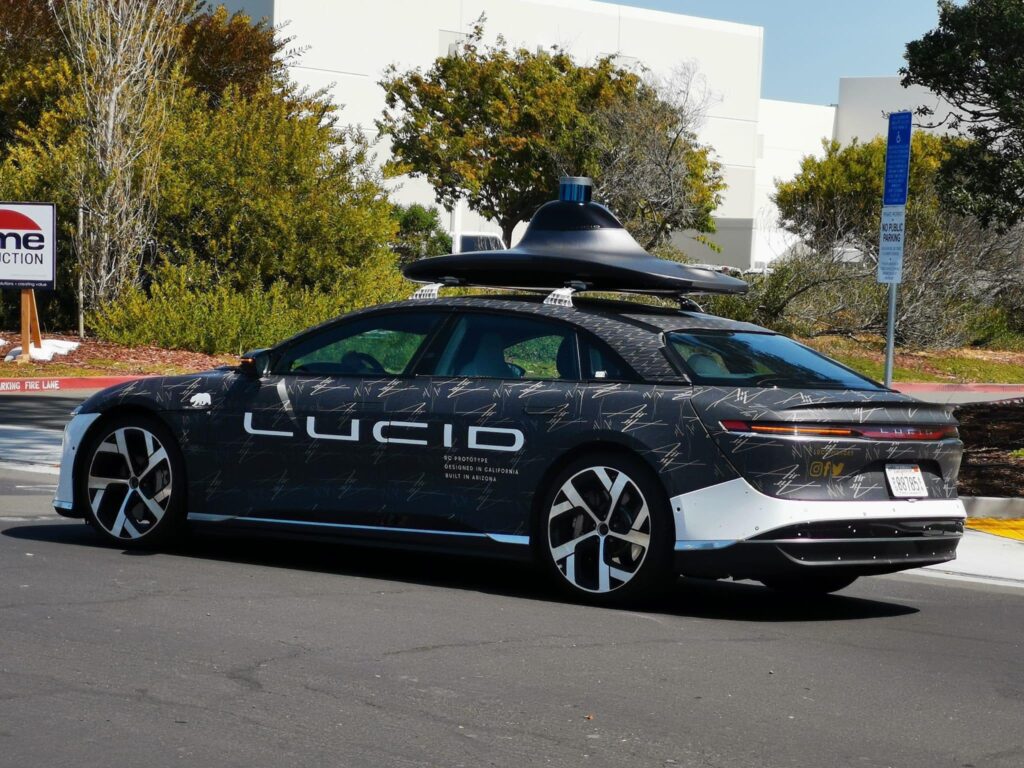 For now, we wait and hope to get teasers from Lucid Motors.
The photo above is from the Lucid Gravity sneak peak, here is that video again:
Some of the Lucid enthusiasts are excited to hear more about this more affordable mid-size Lucid EV in the Lucid Owners Forum.