One of the promotions Lucid Motors has been running for a year or more now has been free unlimited charging for three-years for the Lucid Air. Well, that promotion seems to have ended, according to the Lucid Motors web site.
Those who placed reservations for the Lucid Air before July 1, 2022, i.e. on or before June 30, 2022, will have three years of free and unlimited charing at Electrify America. Those who reserve their cars after, will not. You do not have to have had the electric vehicle delivered by June 30th, you just had to have reserved the car prior to that date.
Lucid Motors removed the popup on the reserve a Lucid Air screen that highlighted this promotion and the disclaimers on the site say "Offer valid on reservations placed by 6/30/22 and only available in the US. Three years begins upon enrollment in the Lucid app. Charging sessions for reasonable personal use during promotional period. 10-minute grace period provided when charging is complete, after which idle fees may apply. Charging plan enrollment required."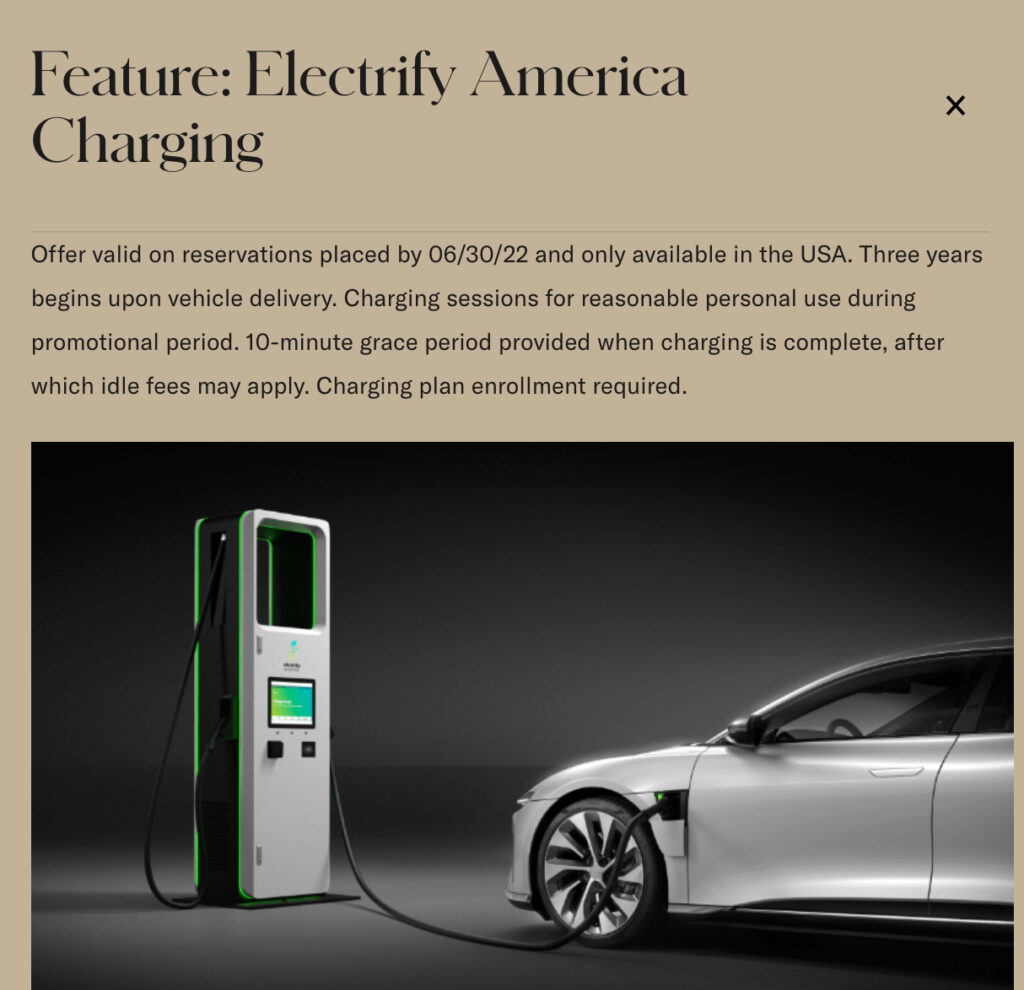 The design your Lucid Air does still show this this in the list of features but the disclaimer shows it is for June 30, 2022 or earlier.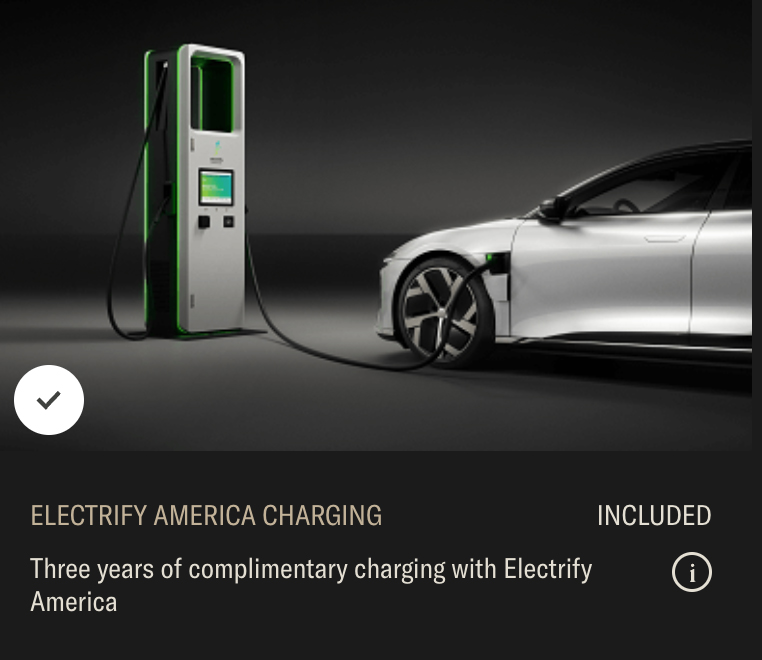 I should note, Lucid Motors originally had that this offer was only valid from December 31, 2021 but then extended it through June 30, 2022. Lucid updated the web site on January 1st to extend the offer, but Lucid, even on July 5th, has yet to update the web site to extend this offer.
It looks like the offer is no longer available for new reservations but it is hard to say if Lucid Motors will extend it in the future – I hope they do.
It is super easy to charge your Lucid Air for free at Electrify America and they have some super fast chargers. For those who are receiving their Lucid Air and do get the free charging, make sure to check your start date for the charging.