As you know, Lucid Motors is currently giving those who reserve a Lucid Air three years of free unlimited charging at Electrify America. But some savvy Lucid Air owners have noticed that their Electrify America plan date was set to start prior to when they actually received their Lucid Air.
So just a tip for those of you have accepted delivery of your Lucid Air, or those who will soon accept delivery of their Lucid Air. Check the Lucid app under the three bars in the top left of the app. Then click on "Lucid Charging Plan" and then "Plan Summary" – in the middle of the screen you will see the "Plan Dates." Make sure the start date is the date you actually accepted your Lucid Air and the end date is three years after.
One said in the Lucid Owners Forum "Super helpful information. I just checked mine and I took delivery on June 29, 2022 and the apps show June 13, 2022. I just called Lucid customer care and they fixed it." Others noticed it being a few days off too. It is not a big deal for Lucid Motors to adjust, so just give them a call if the date is wrong.
Here is the screenshot of this screen in the mobile app: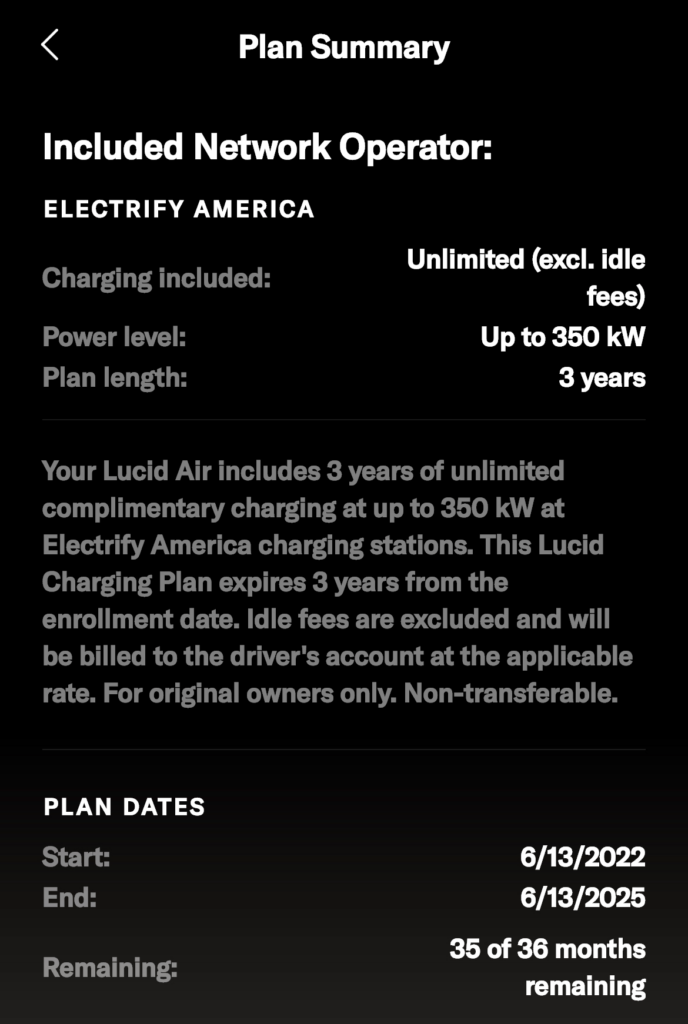 And if you want to know how to charge your Lucid Air at Electrify America, it is pretty simple.