In last night's flyover of the Lucid Motors factor a rare Cosmo Silver was spotted, which is not too rare to see at the factory, but it was face to face with the Quantum Grey. As a reminder, Lucid is not shipping these silver exterior yet, they are slatted for Q3 and should have started production this month.
In any event, as spotted in the Lucid Owners Forums, here is the screen capture from the flyover video of the two exterior colors face to face: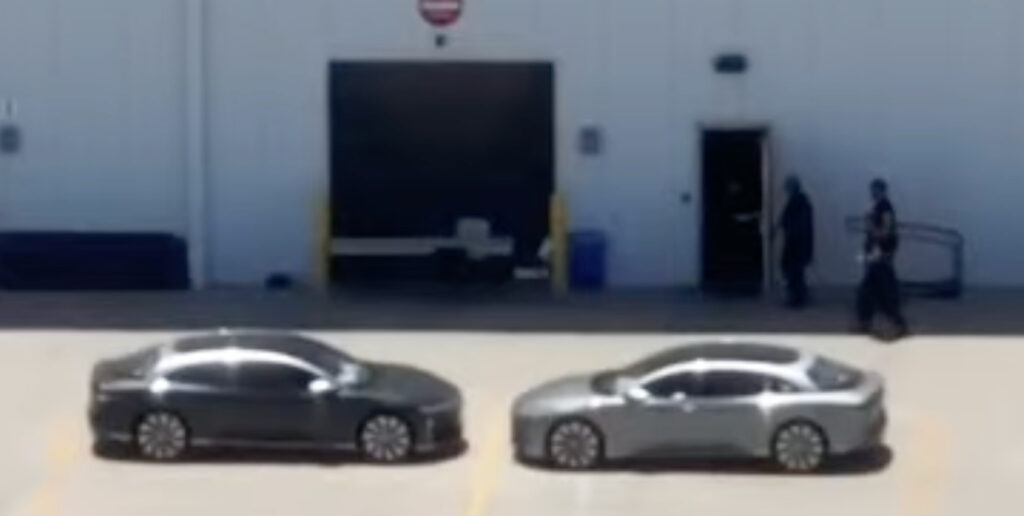 The quality of the photo isn't great but here is the exact location (26 minutes in) in the video of the two cars like this.