As some of you know, I am super active in the Lucid Owners Forums, so much so, I am now a moderator in the forums. And just yesterday, the co-founder of Apple, Steve Wozniak, has joined the Lucid Owners Forums.
Steve Wozniak joined the forums yesterday, June 29, 2022 and posted in his first thread last night at around 8pm ET. He commented on the air conditioning in the Lucid Air, he wrote "Our DE A/C is a bit lack-luster but it's still far better than in our Tesla's."
You can see his public profile page @stevewoz in the Lucid Owners Forum – he has yet to add a photo: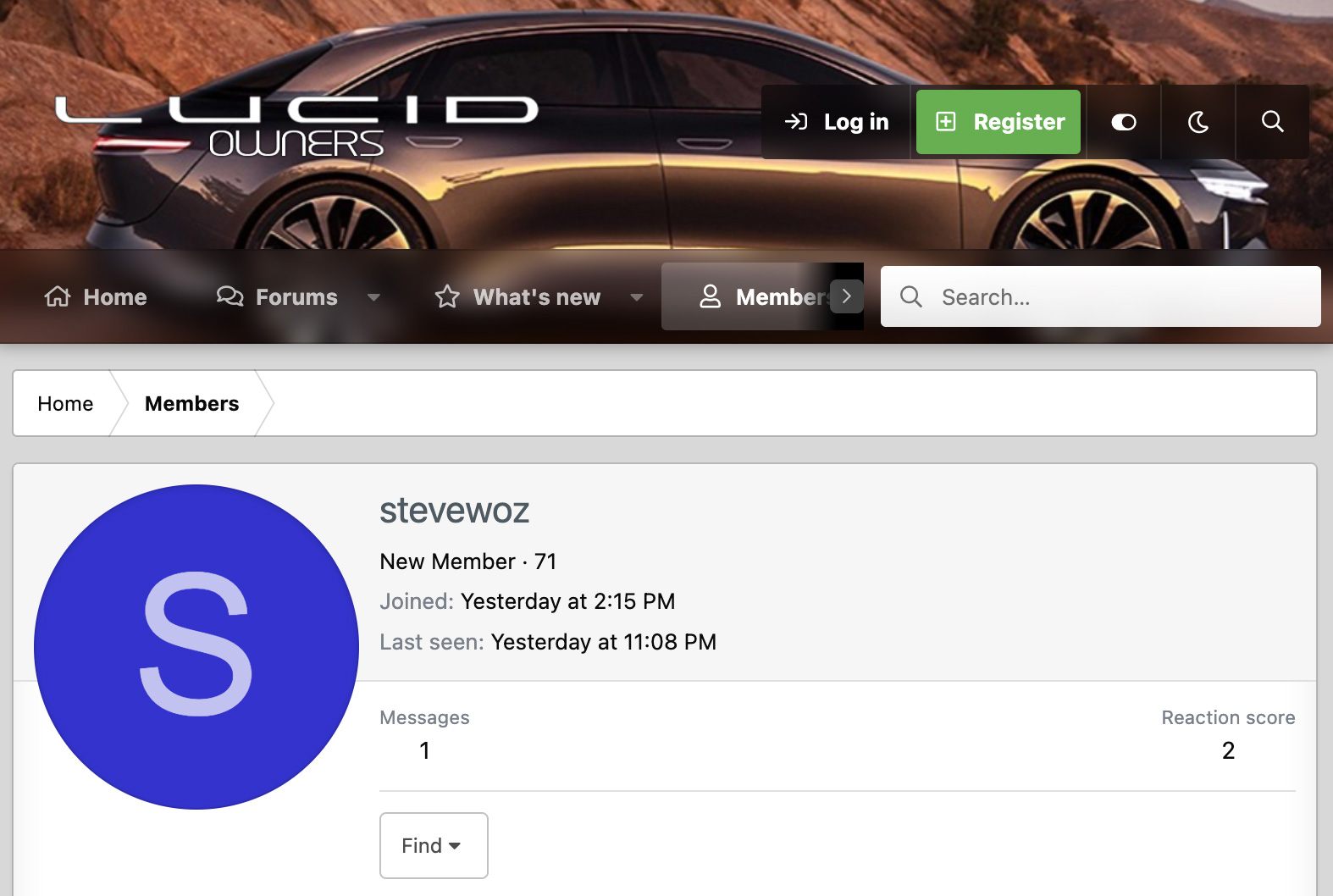 As you may remember, Steve Wozniak, aka Woz, accepted delivery of his Lucid Air Dream Edition back in March. He is seen here in a photo in front of his Lucid Air: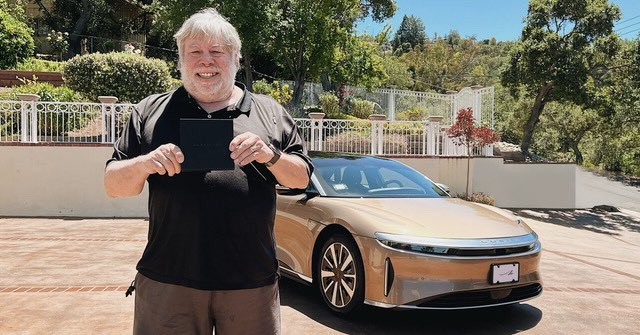 Later on, he left a somewhat detailed review of what he likes and dislikes about his Lucid Air a week into driving his Lucid.
To me, being a huge Apple fan and also a huge Lucid fan, having Steve Wozniak active in a forum I am part of is pretty cool and exciting.
I am looking forward to seeing more from Woz in the forums and hope to get his perspective of the Lucid Air over time. So far, he seems to like the Lucid Air over the Tesla. I am pretty sure Steve is going to love the forums, it is by far the most active and useful forum on the Lucid Air on the internet today.