A few weeks ago, we reported how Lucid Motors updated the Lucid Motor's web site, specifically the build your Lucid Air feature, to delay the Touring variant of the Lucid Air from Q3 2022 to Q4 2022. Well, it seems that recently (I am not exactly sure when), Lucid has removed some of those availability dates from the builder tool.
Lucid Touring Trim Availability Date Removed
If you go to the build your Lucid Air feature on the web site, it use to say availability Q4 and before that, Q3. Now it doesn't give a date at all – I am not sure why. I don't think Lucid is pushing back any of the estimated on the Touring. In fact, the Pure variant doesn't have a date either.
Here is a screenshot from today – showing no availability date listed: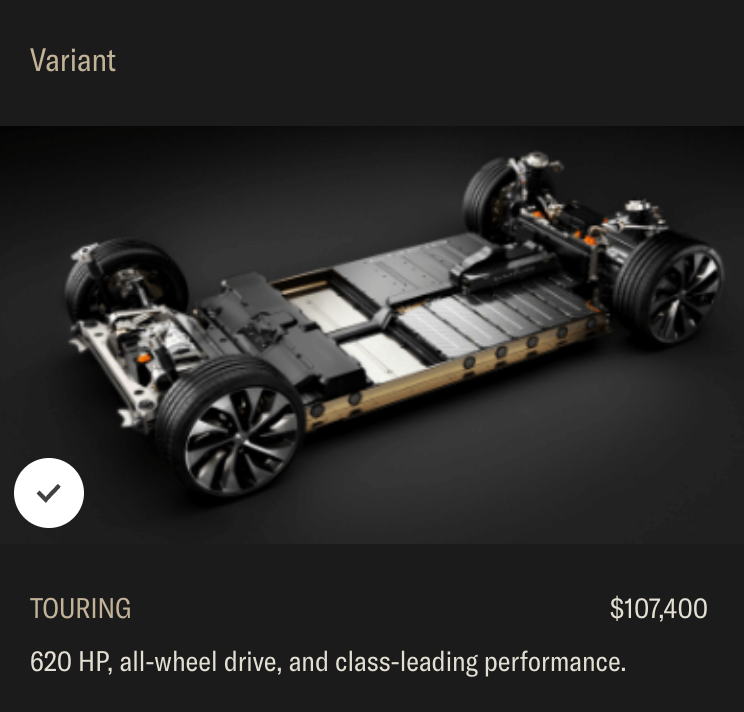 Here is what it looked like a few weeks ago: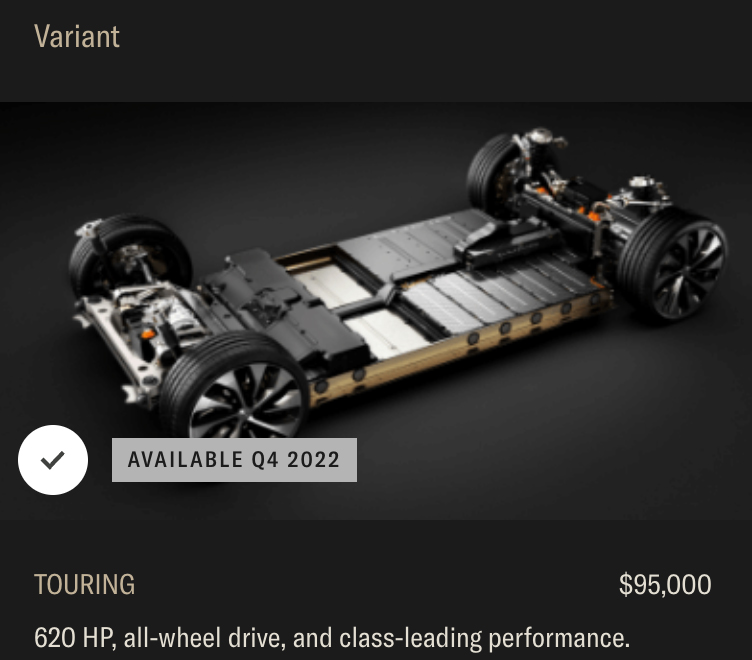 Prior to that, it said Q3:

Note, the prices did recently change, maybe these dates were removed when Lucid updated the pricing?
I asked some Touring reservation holders to check their reservation and one said his reservation still says Q4 2022. Although some early registration holders were told they can still get theirs in Q3, I wonder if that is still true.
Other Availability Notation Changes
Lucid also removed from the Touring and Pure variants the availability dates for the Silver exterior and 20″ wheels – although the Grand Touring variant shows those availability dates still (Q3 for silver and Q4 for 20″ wheels). I should note that the metal roof option shows Q4 availability on the Touring variant, so Lucid Motors did not remove all the availability dates from the builder.
Again, I am not sure why Lucid removed those dates, I don't think it implies that Lucid won't hit Q4 deliveries for the Touring. I just don't think Lucid wants to show the availability date on the site anymore?
We have reached out to Lucid Motors for a comment and will update you if and when we hear back.