Lucid Motors not only delayed the production of Lucid Air Touring variants to Q4 2022, but also anyone who ordered the Grand Touring with the 20″ Aero Lite wheel has been pushed from Q3 to Q4 2022.
Previously, as I documented in this story, ordering the Lucid Air with a 20″ Aero Lite wheel specification would have set your order back to earliest Q3.
Now if you use the the design your car feature on the Lucid Motors website, it shows that wheel type is showing Q4 availability instead. Here is a screenshot, I should have taken more earlier on in my coverage of Lucid Motors…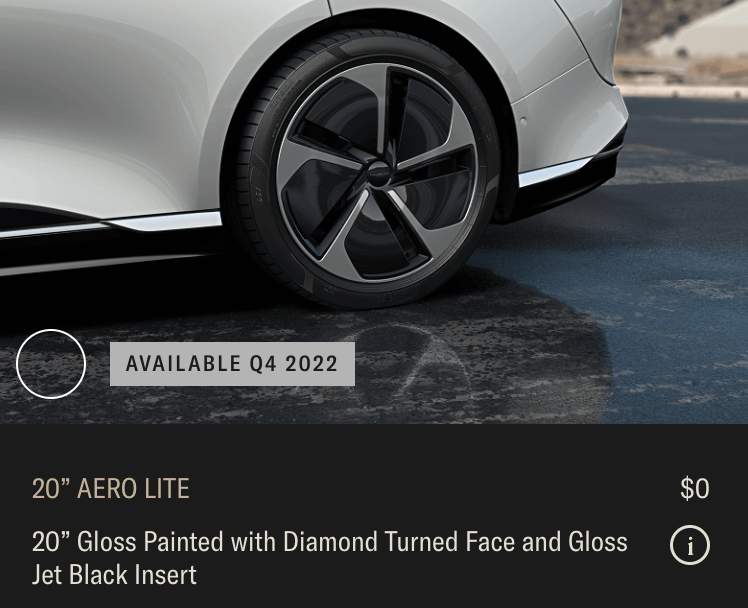 One Lucid customer who placed an order on the Grand Touring with the 20″ wheel received a call from his Lucid delivery advisor today breaking the news. He said in the Lucid Owners Forums that he "reserved Grand Touring Silver 12/08/21 with 20" Aeroflow and he added he "just got the call today that delivery now expected around end of 2022 simply because of my wheel choice."
I suspect these customers can change their wheel types and speed up their delivery?