John McGuire who runs a private Facebook group named Casa Grande Local Government & Economic Improvement Discussion posted that the Lucid Motors land deal with Casa Grande county in Arizona has closed. A Twitter user posted a screenshot in the public of what John McGuire wrote and it reads:
It's official – the big land purchase/lease deal between the country and Lucid has officially closed.

Nothing really new here – total amount is approximately 125 million and covers the area in this much better image than my homemade one before.

So, it does appear Lucid Motors has every intention of maintaining Casa Grande as it's future manufacturing hub for some time to come. We will not likely see anything official on any of the new land immediately proposed – though they are already talking about it.

However, they still have another couple of phases to go on the existing site after they complete phase II. Will they do work on the new areas at the same time? Who knows for sure right now.

You can also see – why – with all of this land locked up – why the other deals we have posted about are getting so much interest in this area.
Here is the screenshot posted on Twitter.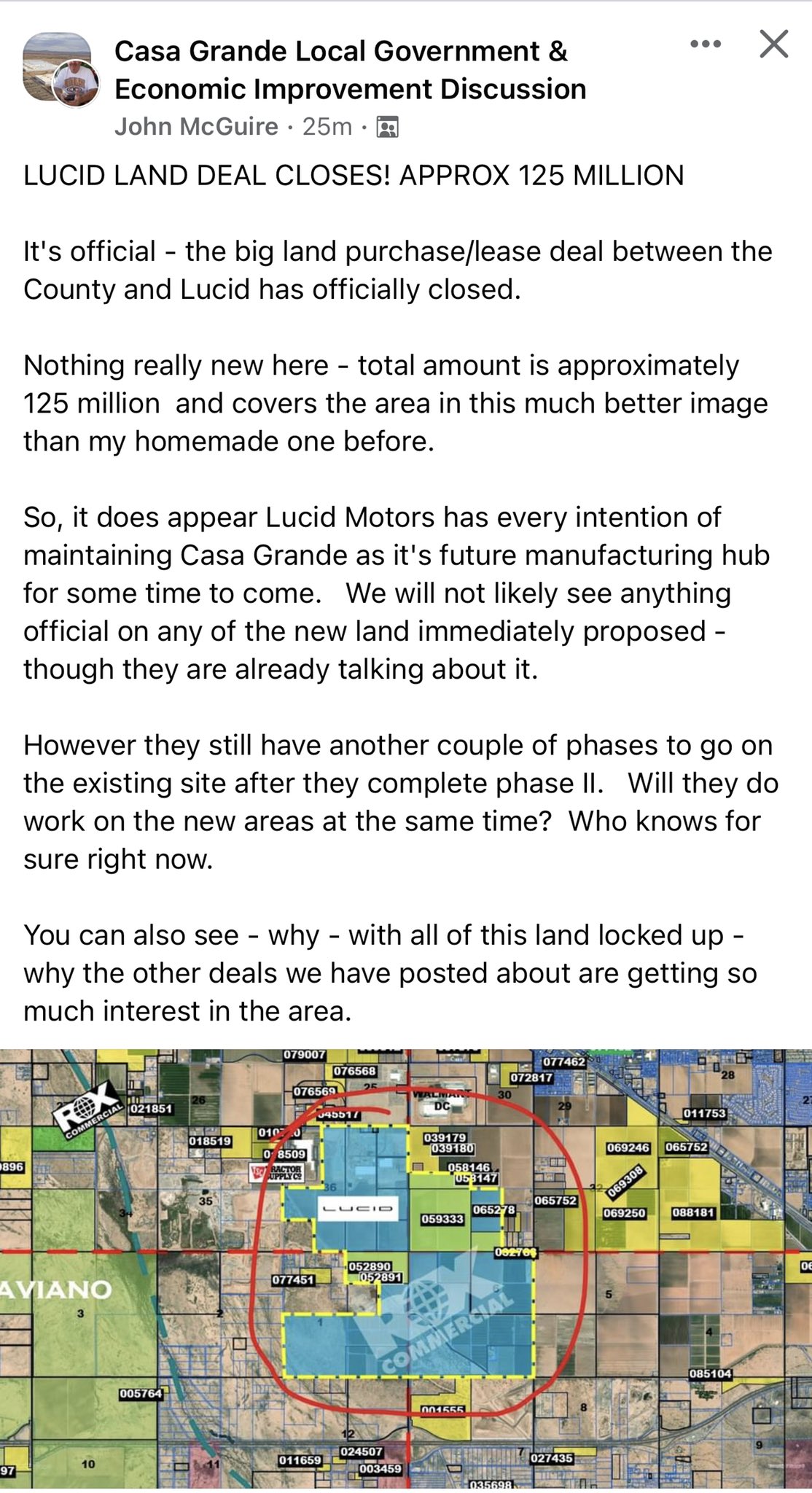 Lucid Motors purchased 120 acres or so back in May 2022.