On Monday, Lucid Motors announced a new option for the Lucid Air, a $6,000 stealth mode look add. Lucid said you will be able to order the Lucid Air with this option starting today and that option is now available on the build your Lucid Air website configuration.
You can see it is available right beneath the "Platinum" option and it is called "Stealth."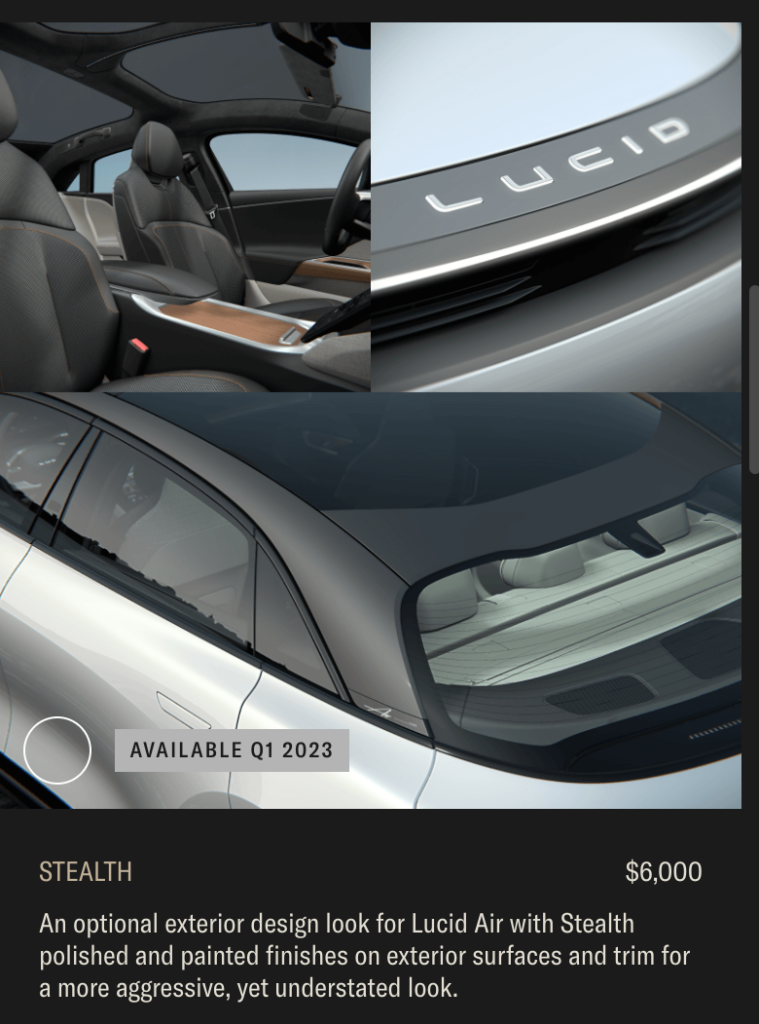 Note, Stealth mode comes with two new wheel options for the Lucid Air, 20″ Aero Lite Stealth and 21″ Aero Sport Stealth: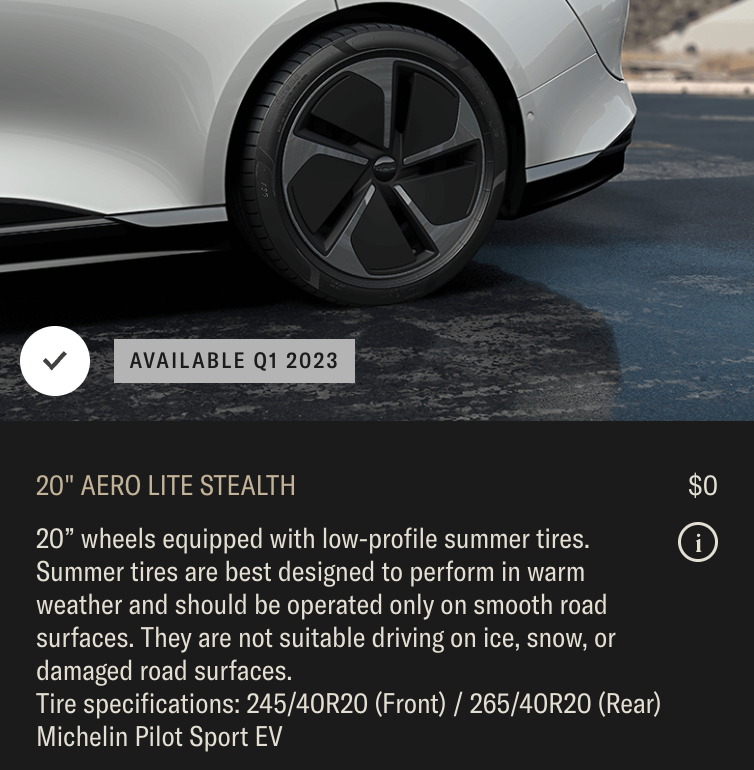 As a reminder, Lucid Air's Stealth Look components include:
Stealth Satin cantrails and roof cap framing the Glass Canopy
21-inch Aero Sport Stealth wheels, with satin black wheel inserts
20-inch Aero Lite Stealth wheels, with satin black wheel inserts
Decklid trim
Mirror caps
Headlight trim
Lower-body trim
One-piece blade taillights in Stealth Satin finish
C-pillar flags
Nose blade
Lower-door fascia trim
And other various additional gloss black and satin graphite accents
Upgrade Existing Reservations?
If you ordered a Lucid Air at the original price and want to upgrade, I am hearing that right now, that is impossible. You will have to pay the new price, plus the additional $6,000 for the stealth option. That means a Lucid Air GT with Stealth mode will cost you $160,000, up from the $139,000 of your original reservation. That is over 15% more.
Although, as you see from the comment below, one person said this is not true – and you do keep the original lower price when upgrading to stealth mode. So that is good.
Plus, they won't be delivered until Q1 2023, so you might lose the $7,500 tax credit, maybe…