The other day I spotted a fun thread at the Lucid Forum asking how long do you plan to keep your Lucid Air. The thread was not a poll, and it was an excellent question, so I made a poll at the Lucid Owners Forum and on Twitter asking the same question.
In short, it looks like 60% of those who are buying or have bought a Lucid Air plan to keep the car for five years or more. I could not construct the poll answers exactly the same on Twitter that I did on the Lucid Owners Forums but here are those poll results: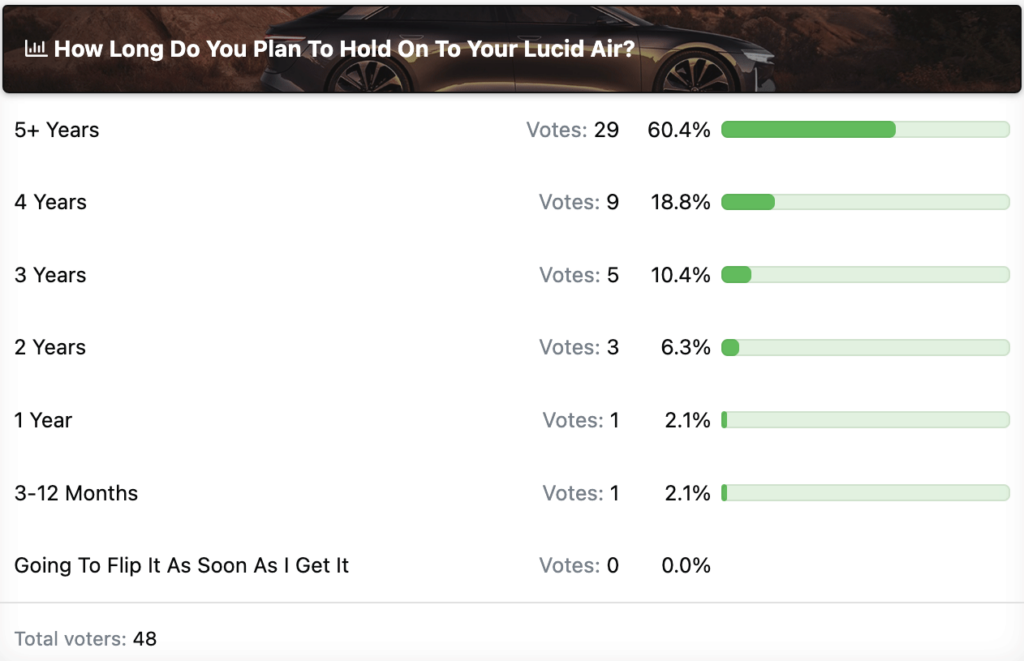 Both polls had just about 50 responses, which is not a small sample size based on the number of Lucid Airs out on the street. It seems like most do plan on keeping the car for five or more years.
Personally, I have always leased cars and I think the Lucid Air will be the first car I will own. So I do plan on keeping it for over five years. With the OTA software updates, I feel the car will feel new even in a few years from now, at least I hope. If not, I guess I can always sell it.