Lucid Motors has removed the availability date of the Lucid Air Touring trim from some portions of the Lucid Motors website and from the reservation confirmation page of reservation holders. This is leading to a lot of concern from Lucid Air Touring customers, who were already pushed from Q3 2022 to Q4 2022 delivery estimates.
If you log in and view your Touring reservation confirmation, it no longer shows the "available Q4 2022" line, which is showed a month ago after Lucid pushed those trims off to the next quarter. Here is a new screenshot provided by Joe in the Lucid Owners Forum: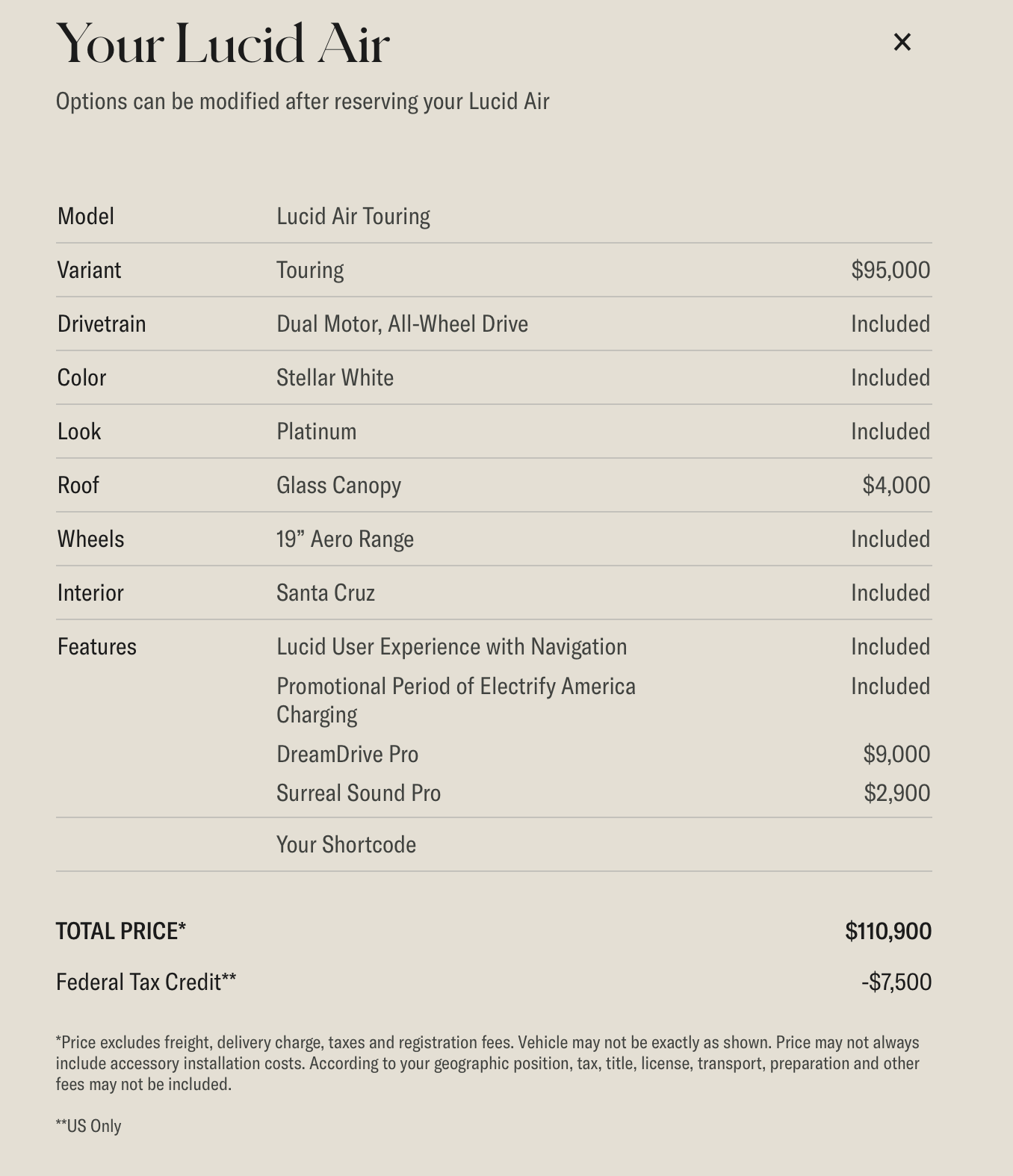 Here is what it looked like a month ago: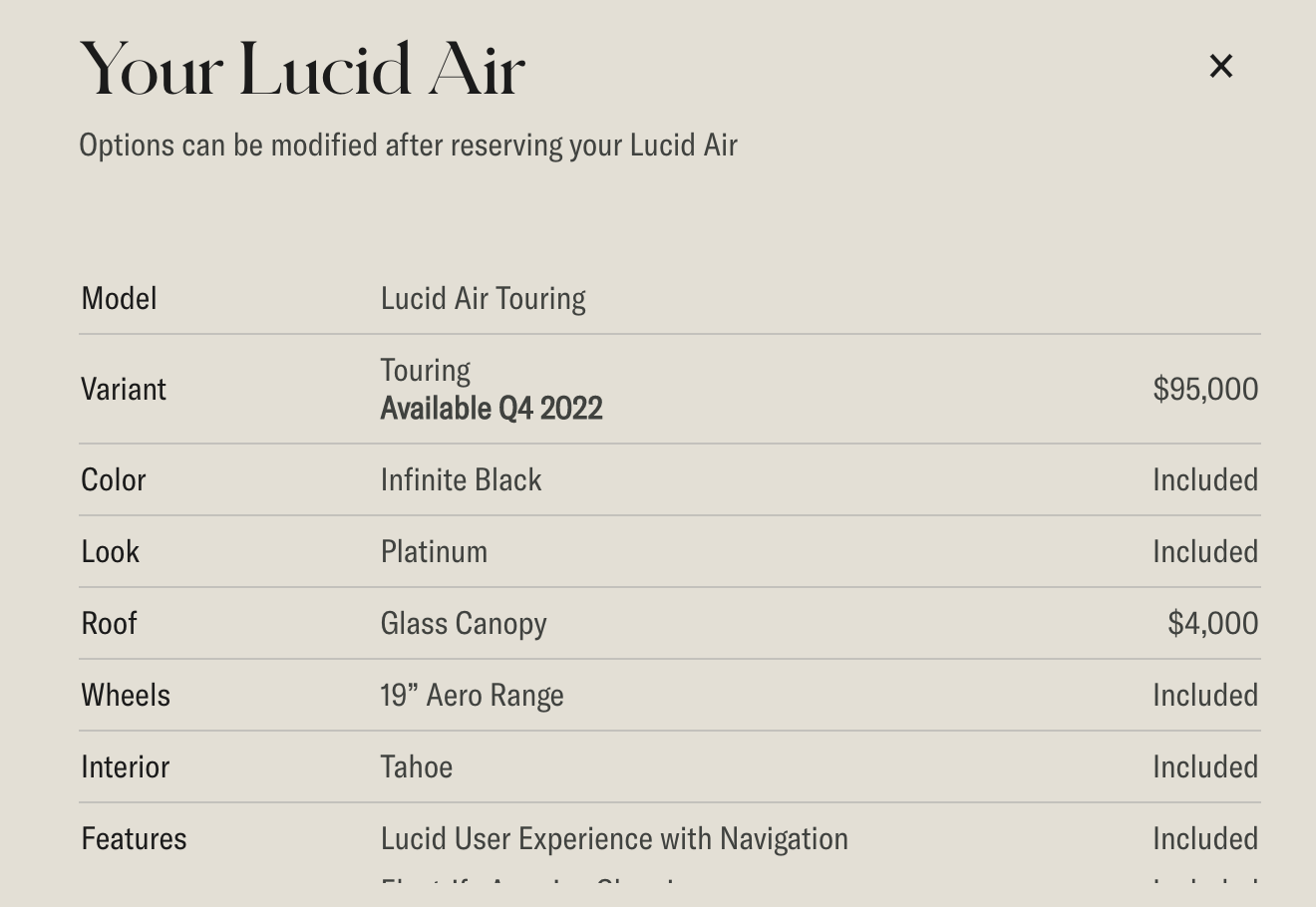 Also, Lucid removed the Q4 label from the "reservations" page when you log in to view your reservations and saved designs. Plus, Lucid removed some, but not yet all, of the references of the Q4 label, in the design your car feature on the Lucid Motors website.
Here is what it looks like now: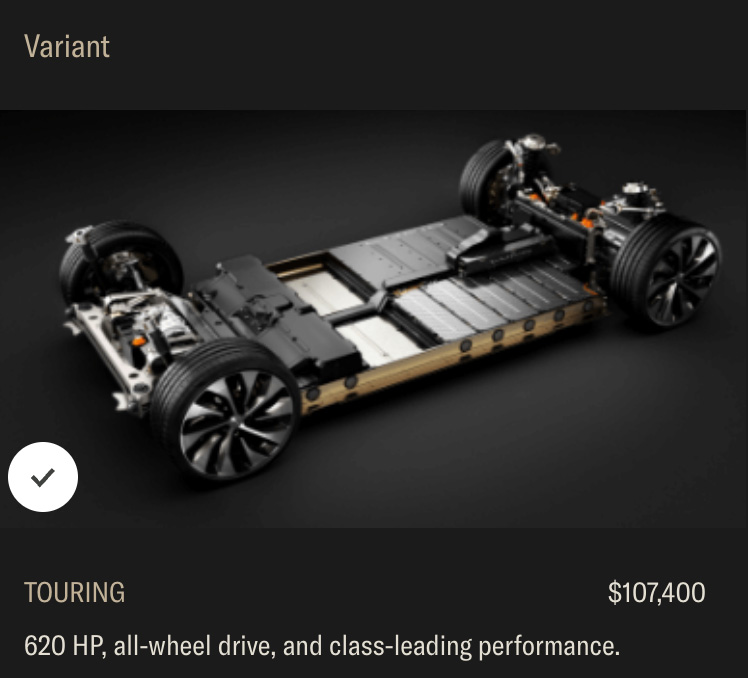 Here is what it looked like in May 2022: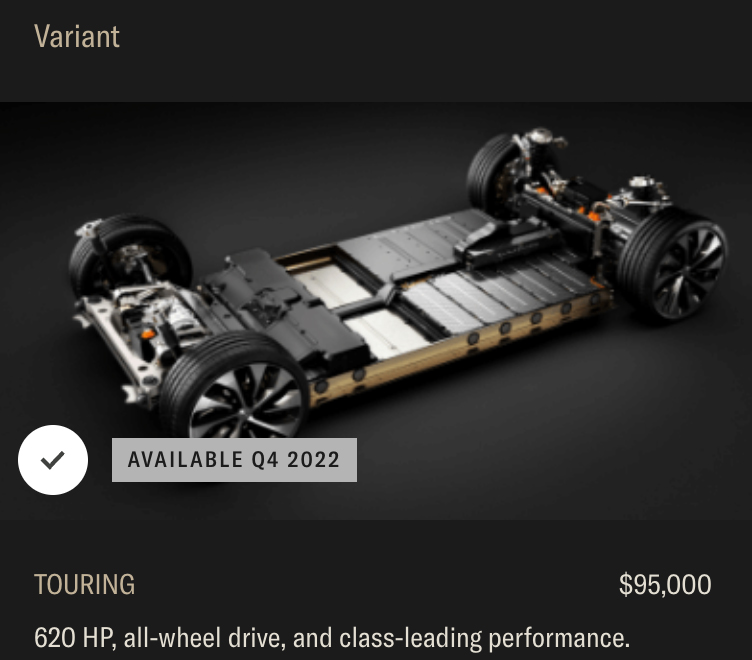 Here is what it looked like prior to the screenshot above, with the Q4 label:

Maybe this means Lucid Motors will make the Touring trims available in Q3 again? Or maybe it means not? I do not know, I have reached out to Lucid for a comment but I doubt I will hear back.
Reservation holders are concerned, one wrote "Just logged in to view my Touring reservation/design and noticed that the "available Q4 2022″ tag that was there last week is now gone." Another said "I believe I have saved shots of previous configurations showing Q3 & Q4 and currently 'Later Availability' but not sure what difference it will make for us. I originally asked this question in June but no one has an answer. Having the delivery promise date change almost with every passing quarter is frustrating but the reality of being an early customer of new technology."
Hopefully, this is good news and not bad news for Touring reservation holders?
Update: While we have not heard back officially from Lucid, one Touring reservation holder updated us in the forum and said his sales rep at Lucid Motors said Q4 is happening. He wrote "She says there has been no change to the Touring schedule. Availability is still slated for Q4. No info on the change to the website, though. I'm guessing only the web team knows why that change was made? Or at least, the SAs have not been informed of any reason that would have changed."