As you know, Lucid Motors seemed to have some set backs in the production and delivery of the Grand Touring trim, which seems to have pushed back production and delivery the next trim, the Air Touring. In May Lucid Motors pushed the Lucid Air Touring variant to show new customers that production would begin in Q4 2022 and then a couple weeks ago told old reservation holders they too will be pushed to Q4.
Now, Lucid Motors representatives are telling customers that production of the Touring will start "later second half of the year." This comes via ChaCha on Twitter who posted a screenshot of his checkin with Lucid about his Pure trim, the trim that comes after the Touring.
The email says "we are in the process of producing and delivering Grand Touring vehicles. Once completed, we will transition into producing Lucid Air Touring in the later second half of this year. We remain on track to begin production of Pure late in Q4 of this year."
Here is that screenshot: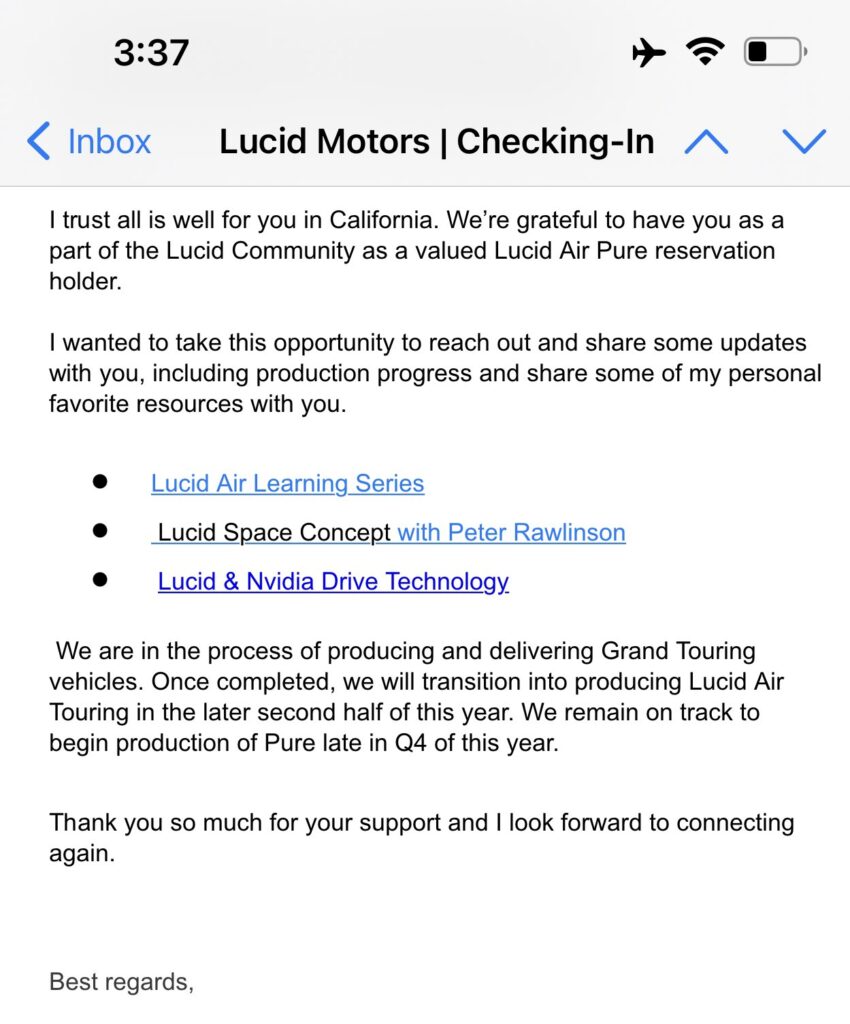 Folks in the Lucid Owners Forum are less confident that they will receive their Touring trims before the end of the year but we will see. The moderator in that forum doubts we will see a 100 Touring vehicles delivered by the end of 2022.
We are, however, expecting Lucid Motors to soon begin allowing Touring reservation holders to soon confirm their orders. And a Lucid Manager at Oak Brook Lucid Studio told the moderator at the forums that "he'd be shocked if more than a few Tourings were not delivered this year. Based on current predictions," the moderator wrote.