One thing that many Lucid Air owners notice when they drive for the first time their new EV at night is that the headlights have these dark spots. Like these shadows or dark spots that do not fully illuminate what is in front of you.
Supposedly this is a safety feature, a feature to reduce the blinding effect of oncoming drivers.
A Lucid Air owner posted about these dark spots in the Lucid Owners Forums and said "Has anybody else noticed the dark spots at night when the headlights are on. First time I noticed it I was driving down my dark winding road and I could see the spots in front of me. And every time I would turn the dark shadows gave the impression there was something moving. I attached two pictures of my car right in front of my garage door where you can see the dark spot."
He posted these two images, you can click on them to enlarge: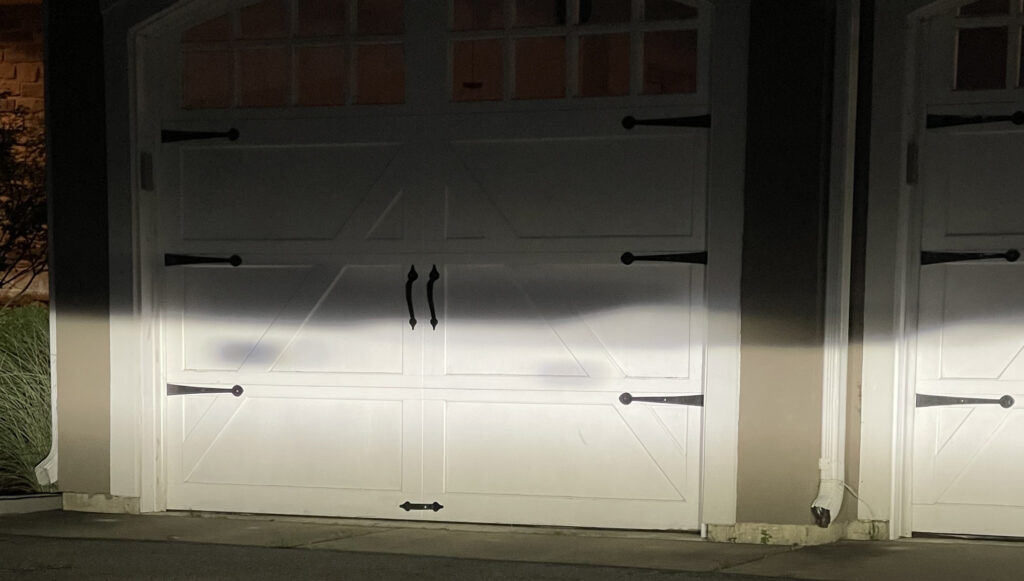 Many Lucid Air owners have noticed this and they found it a bit distracting at first but overtime it has become less and less distracting. There are other cars that do this as well for the same safety reason.