Lucid Motors announced the grand opening of the new Lucid Studio in Denver, Colorado will take place tomorrow, Saturday, June 18, 2022. This is Lucid's first Studio location in Denver, CO and it is located at the Cherry Creek Shopping Center.
Earlier today, we posted about the new Seattle Lucid Studio opening next week. Lucid is expanding their studio openings pretty quickly. This Denver Studio opening is the 27th Lucid Studio and service center locations open in North America, the company said.
"The state of Colorado's ambitious plans to support the acceleration of widespread electrification closely align with our mission to inspire the adoption of electric vehicles," said Zak Edson, Lucid's Vice President of Sales and Service. "The new Lucid Studio in Cherry Creek will provide excellent exposure to the Lucid Air in an area quickly growing in electric vehicle sales."
I suspect there will be a private VIP only reception tonight at this location, like they do for other locations.
This Denver location is at 3000 E. 1st Ave. Suite 159, Denver, CO 80206 inside the Cherry Creek Shopping Center. Here is a Google Map of the location:
Here is another photo from the Denver Lucid Studio: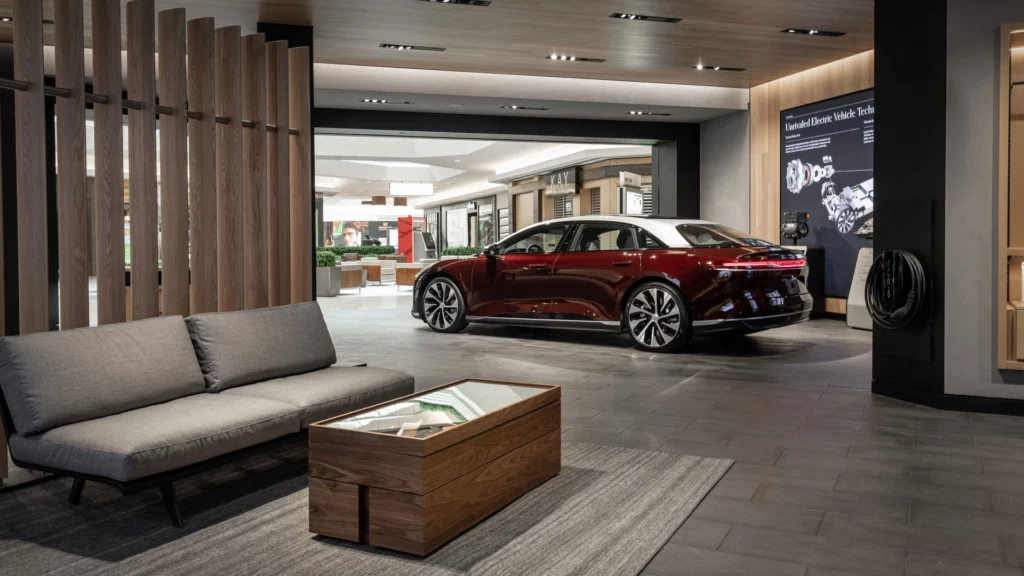 Photos From Grand Opening
June 18, 2022