Want to own an exclusive Lucid Air Dream Edition but not pay $250,000, as some of those vehicles are being sold for on eBay? The car originally was selling for $169,000 but you can no longer buy it directly from Lucid Motors anymore – they were all delivered. Well, you may be in luck. A damaged Lucid Air Dream Edition will be going on sale on Copart.com soon over here.
The details about the damage can be seen in the photos below but they wrote on the site "the following damage may be present on the vehicle: FRONT END and SIDE, which can be viewed more closely by examining the photos included on this page."
We have no details on what happened to this Lucid Air – all we see is what the photos are showing us. This is clearly not the Lucid Air that caught on fire, that one really didn't make it. This was in some sort of other accident. I have no clue if it works but it is sad to see the car in such condition.
Here are more photos: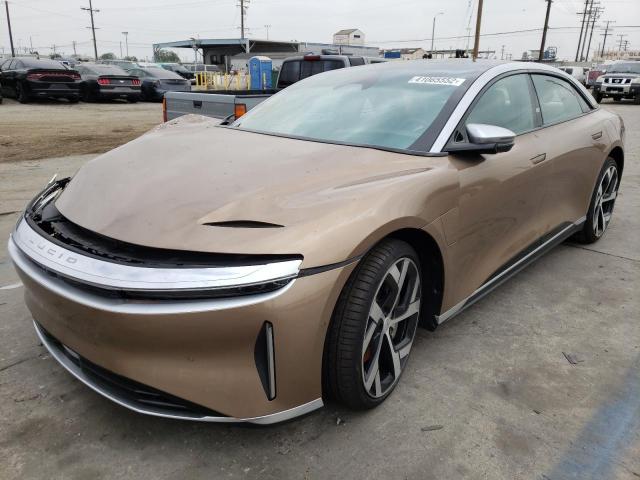 I found this via CarScoops.