Over the past week or so, I've been hearing rumors that Lucid Motors has delivered all of the Dream Editions to customers. That is 520 Dream Editions to those who have pre-ordered and kept their reservation.
Some of those who reserved a Dream Edition didn't end up buying it and those them became available to those who added themselves to the waitlist. We know Jon Rettinger got his Dream Edition by being on a waitlist.
I wanted to verify that the Dream Editions are 100% sold out, so I checked the Lucid Air reservation form and yep, Lucid Motors dropped the waitlist option to get the Dream Edition.
Here is the before screenshot I took a month or so ago: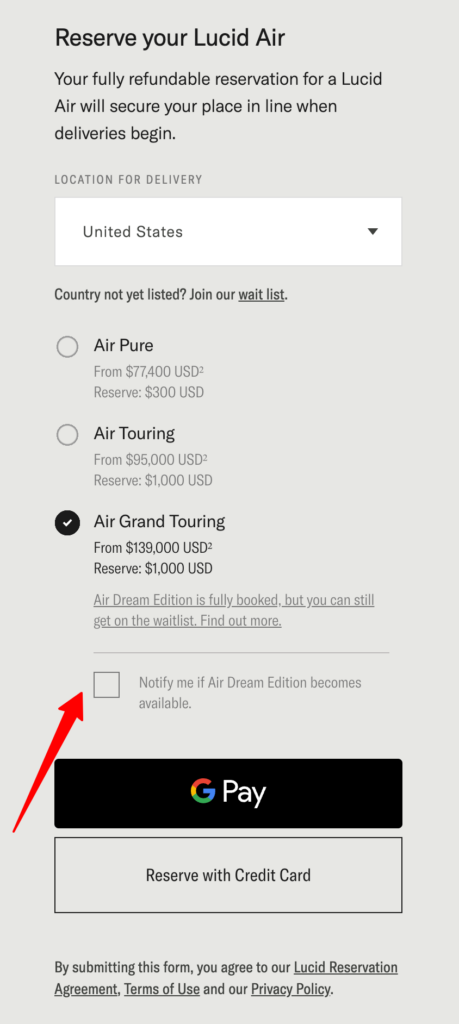 Here is the screenshot from May 1, 2022: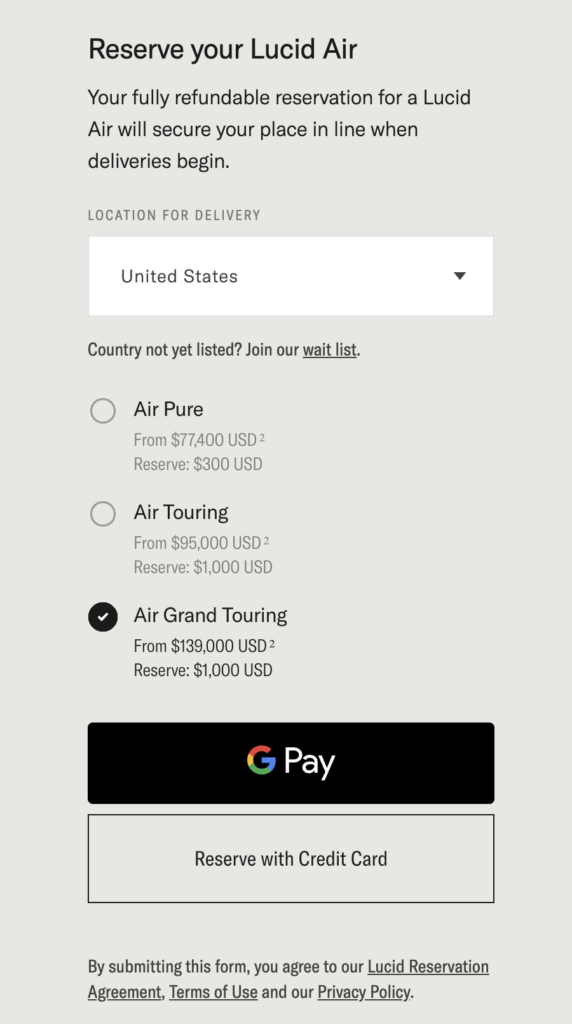 Again, I spotted these rumors in the forums and also one Lucid Owner posted about it on Twitter also: