A few weeks ago, I posted a poll in the Lucid Owners Forum asking how much range are you actually getting from your Lucid Air. Keep in mind, some these Lucid owners have the Dream Edition performance and some have the Dream Edition range and some have the Grand Touring. So I kept the poll as basic percentages of the estimated range.
The vast majority of the responses were saying they get 80% to 70% of their estimated range. Keep in mind, only 23 people took the poll but these are real world Lucid Air owners, who are driving the car daily.
Here is the poll results breakdown from the forum:

Here is an updated poll from May 17th, we now have 39 submissions to the poll: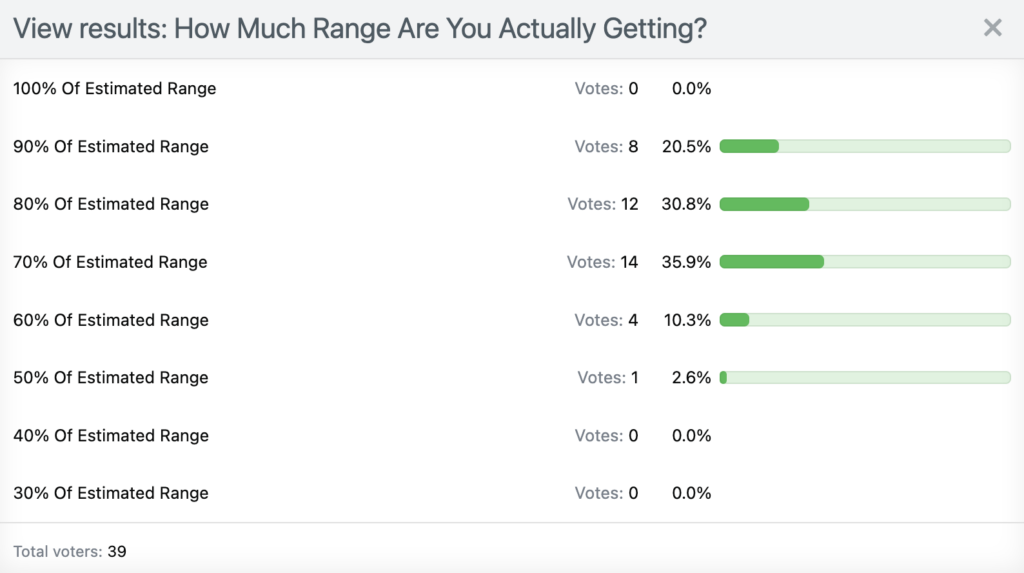 We know the Lucid Air has unimaginable range and that the more you drive, the better the range seems to get. We've also seen numerous reviews that are all shocked at how close the car gets to its actual estimated range.
Here are those reviews:
This is all very good news for Lucid Air owners, that the EV can really go over 500 miles on a full charge.