Lucid Motors has updated the VIN, vehicle identification number, structure for the Lucid Air on April 18, 2022 according to the moderator at the Lucid Owners Forum. "Lucid has updated it's VIN structure on April 18, 2022 presumably to add the additional Motor/Drive Unit/Total Power for Grand Touring Performance," he said.
He then posted a document of the new VIN structure: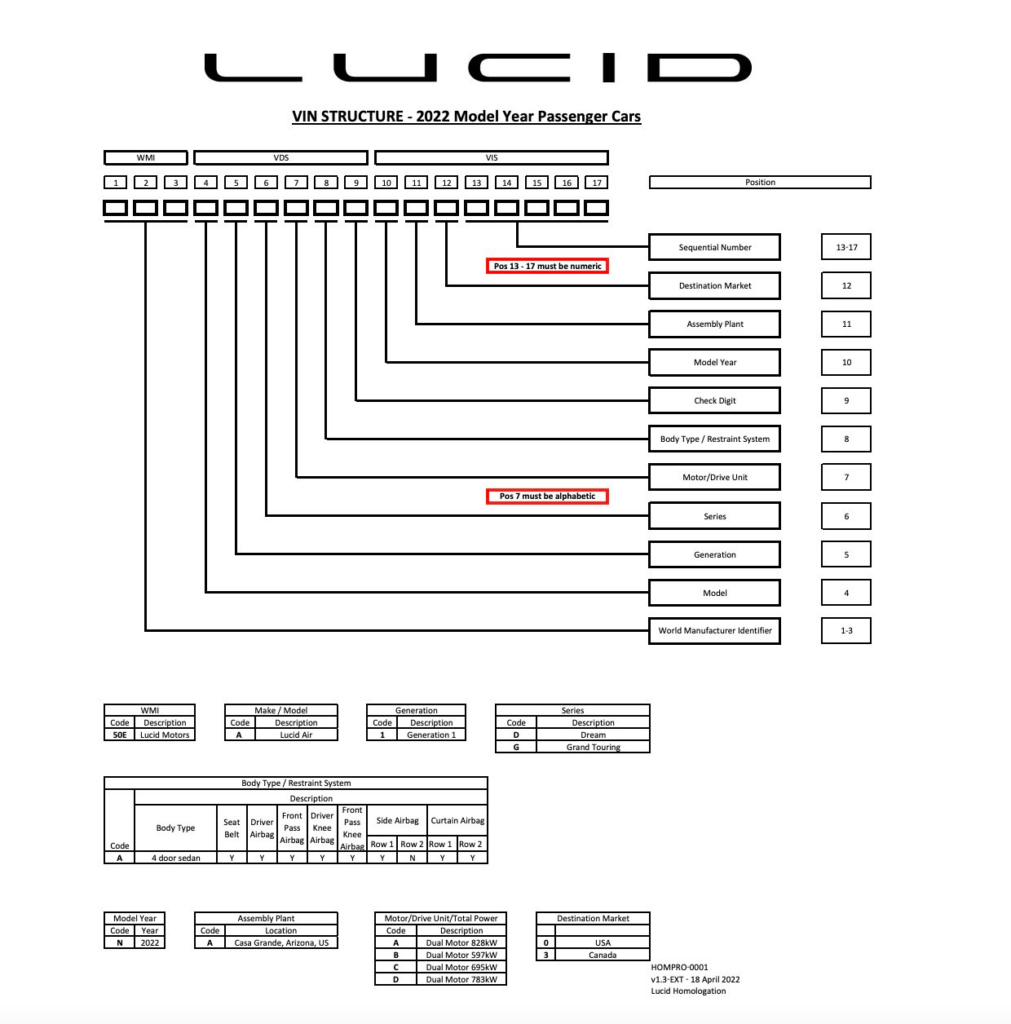 A vehicle identification number (VIN), also called a chassis number or frame number, is a unique code, including a serial number, used by the automotive industry to identify individual motor vehicles, towed vehicles, motorcycles, scooters and mopeds, as defined by the International Organization for Standardization in ISO 3779 (content and structure) and ISO 4030 (location and attachment).
VINs were first used in 1954 in the United States. From 1954 to 1981, there was no accepted standard for these numbers, so different manufacturers used different formats.
They often can be found by looking at the bottom of the windshield on the far side of the driver's seat. So on a Lucid Air, over here in this photo: