There is literally no other production EV on the market today that has the range than the Lucid Air. The Lucid Air Dream Edition range edition goes for 520 miles on a full charge and the Lucid Air Grand Touring edition goes 516 miles on a full charge. The Tesla Model S goes 405 miles on a full charge, as a comparison.
Here is a chart I found on Twitter that shows the electronic vehicles with the longest estimated range in miles: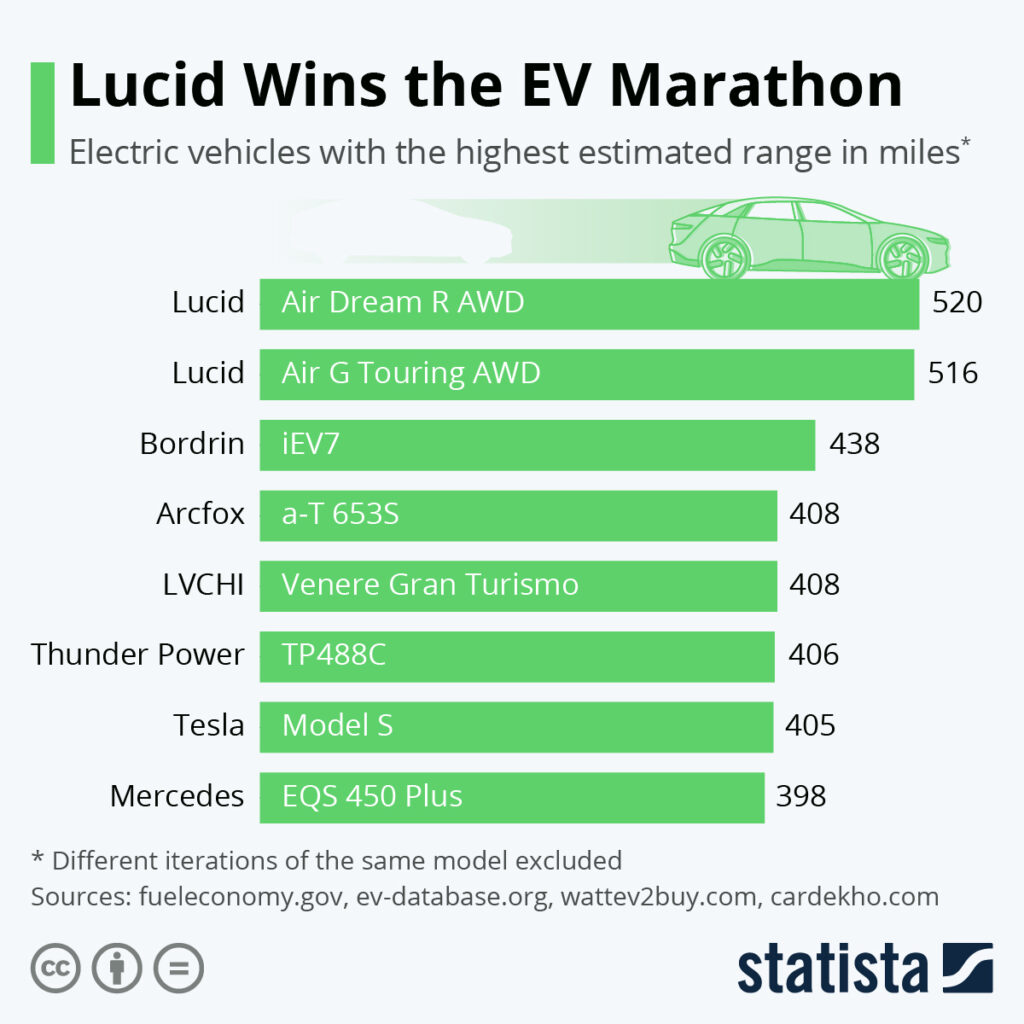 This is one of the primary reasons I am going with the Lucid. Even the lower models, the Touring and Pure go 406 miles, which is one mile more than the Model S.