It has now been about four weeks since Lucid Motors has released a software update for the car. The latest release was pushed out around March 23, 2022 to some Lucid Air owners. That software update, over the air (OTA) update, was version 1.2.1. There has not been another OTA since 1.2.1 – yet.
This megathread at the Lucid Owners Forums has a list of the software updates, without dates, but I believe the last one was first issued as early as March 23rd. These OTAs get trickled out to cars over time, but I think it started as soon as March 23rd or earlier.
Here are the previous version numbers with the release notes hyperlinked:
Here is what the Lucid Air screen looks like when a software update is ready: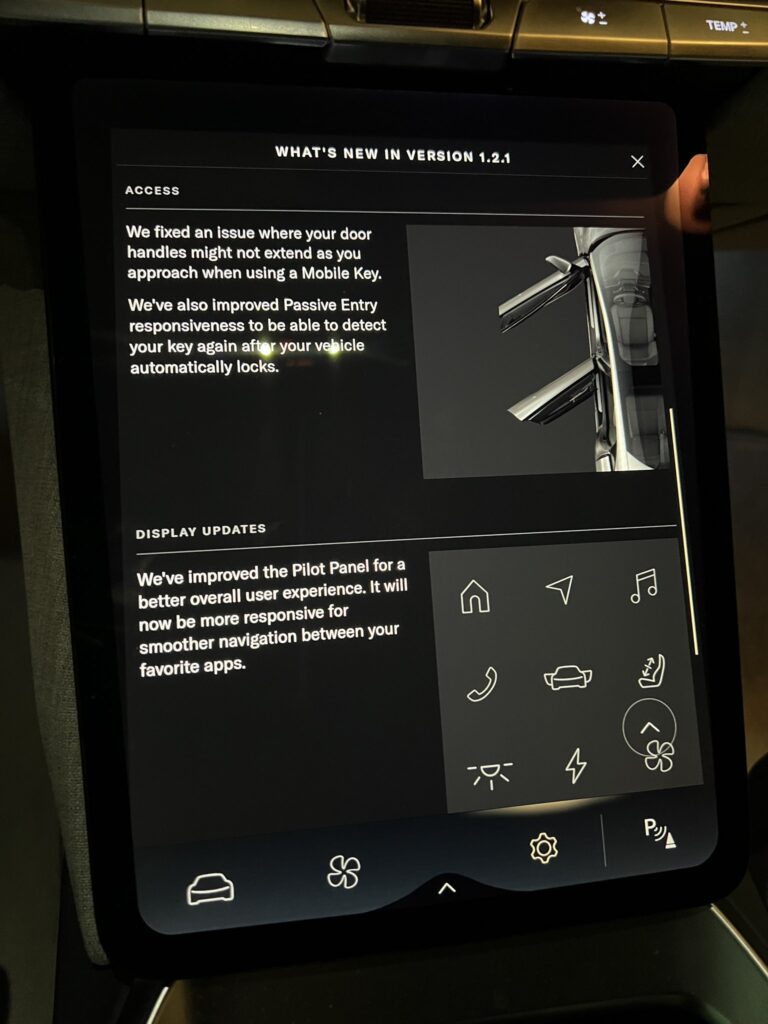 The wait for improvements to the Lucid Air software is frustrating for many Lucid owners, here is one comment from that forum thread.
As each day goes by without an update, I get more pissed off at the dysfunctional software. We need an update to reset our expectations.
Hopefully we will see an update soon!