Lucid Motors paid big bucks to advertise with a 30 second commercial spot at the Oscars, I have the commercial and more details about the commercial over here. The question is, was it worth it?
EDO, a company that tracks these trends, reportedly said the Lucid commercial an additional 1 million searches. The story says "among the commercials that aired during Sunday's surprise-filled Oscar telecast, a spot for electric vehicle maker Lucid Motors performed the best, according to EDO, a research company that measures how much search traffic results from a commercial airing."
Google Search Trends For Lucid
If you look at Google Trends, it may in fact be true:

Just look at that massive spike in searches for the term [lucid] in Google Search. That is just US based interest.
United States Google Search Trends For Lucid
If you break it down by state for the most interest, Arizona and California were the top. In terms of interest, most of it was US and Canada based.
Here is a heat map for the searches on Lucid in the past seven days: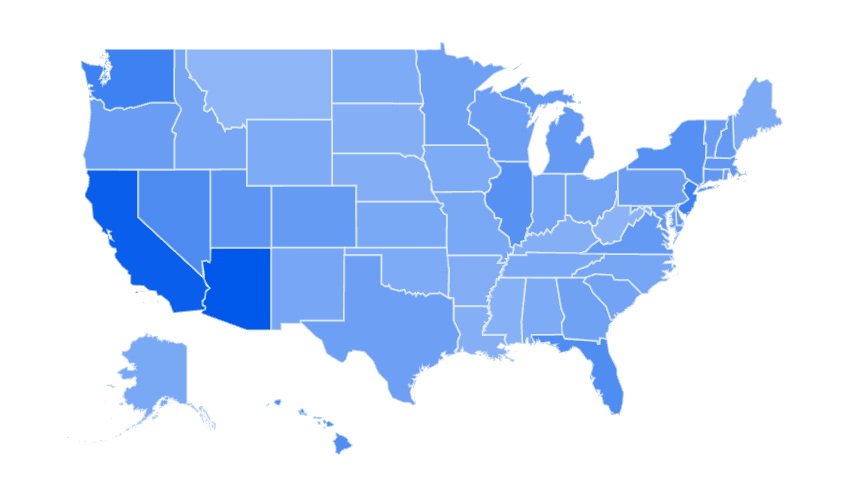 Lucid vs Tesla Google Search Trends
Lucid actually drove as much or more search interest in Google Search than Tesla during the Oscars. The chart below is Lucid searches in blue and Tesla searches in red. You can see that on Sunday, March 27th, Lucid had far more searches for its brand over Tesla in Google Search.

Lucid vs Rivian & Other EVs
If you compare Lucid to the other start up EV companies in the space; so let's compare lucid vs rivian vs polestar. You can see that Lucid and Rivian on average have the same level of interest over the past 12 months, each with various spikes based on some news the companies release. But Polestar seems to be underachieving in that space so far.

The Lucid seems more popular in most states but the Rivian is liked in states in the south west like Washington, some mid-west states like Colorado, Missouri, Illinois and then New Hampshire, Vermont and Georgia. But if you really dig in, they are close across most states anyway.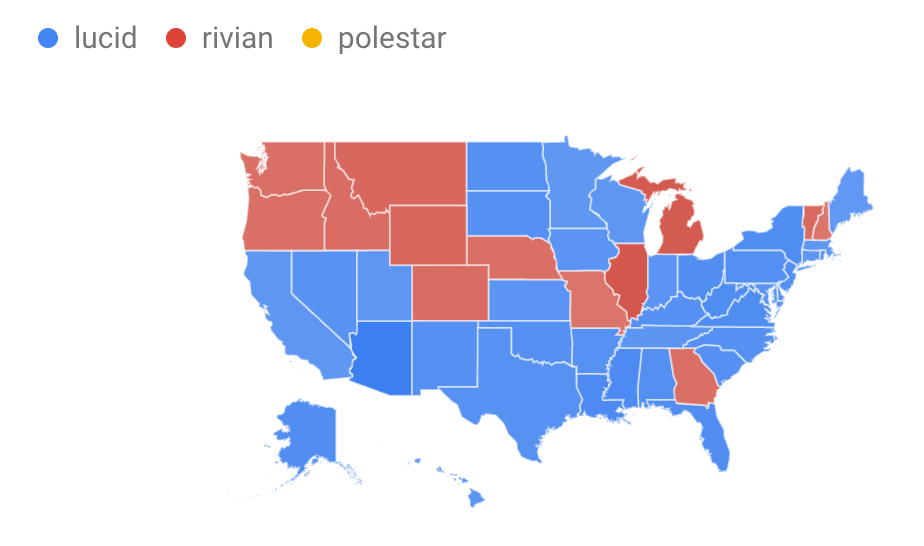 It will be interesting to watch these search trends change over time for these EV makers.