As you know, Lucid Motors opened reservations just a few hours ago for the Lucid Air Sapphire and within that time frame, I already see a couple of $25,000 (refundable) reservations for the tri-motor, insanely fast, Lucid Air.
I spotted these reservations in the Lucid Owners Forums, one from a Lucid Air Dream Edition owner, the 40th DE actually, and another from a Tesla Model S Plaid and Tesla Model X Plaid. There is also one from someone who has yet to receive his Grand Touring. Pretty cool to see these reservations start to come in. Here are screenshots of those order confirmations from the forums: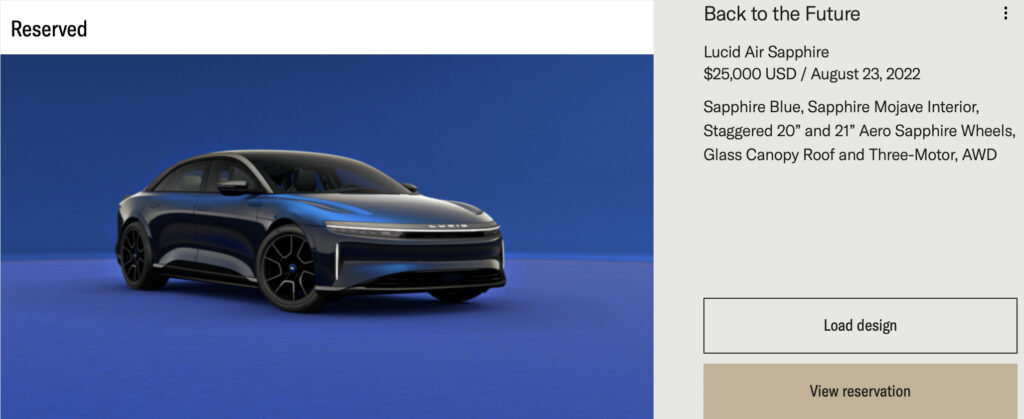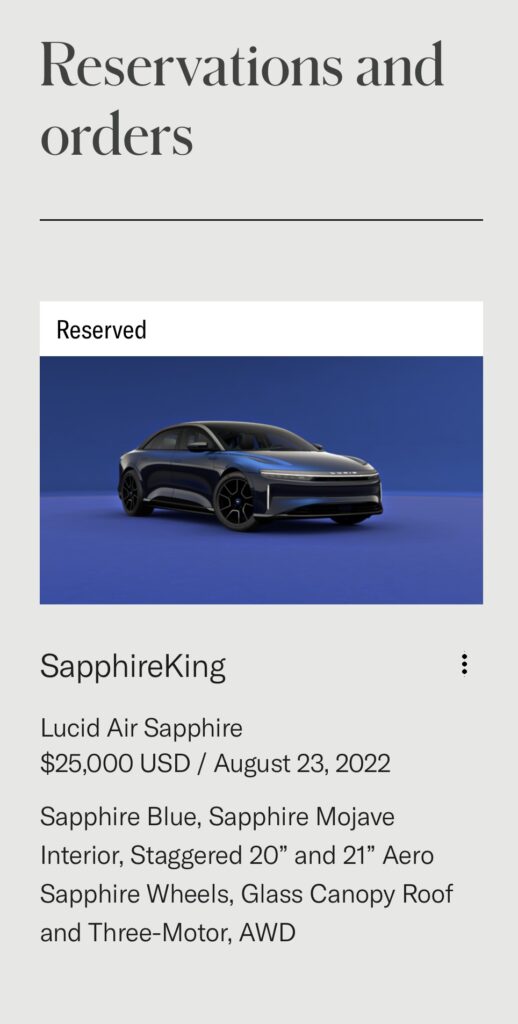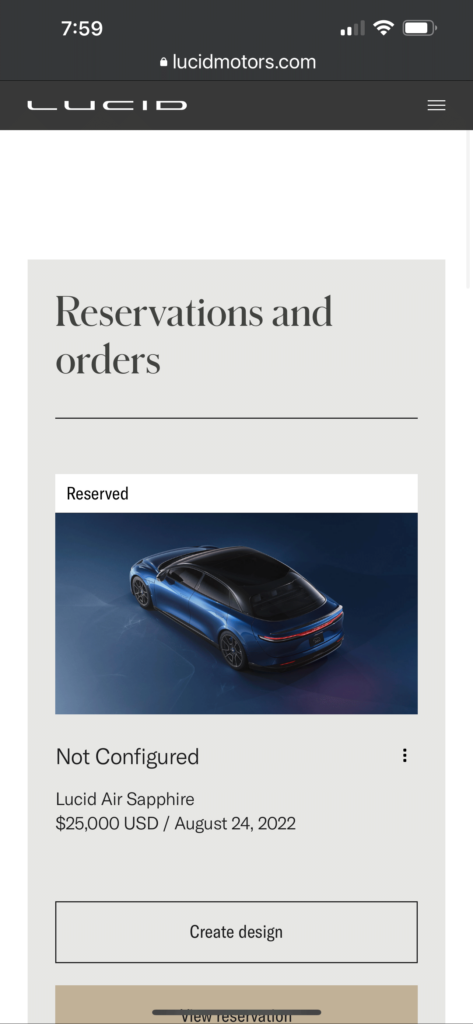 (1) Looks like one actually reserved the car for $25,000 using his mobile device.
(2) Look at how you can name the reservations. 🙂
As a reminder, the Lucid Air Sapphire will be offered as a limited-production model, with deliveries planned in the US and Canada next year. The price is $249,000 USD and $325,000 CAD. The fully refundable reservation fee, that goes towards the purchase of the EV is $25,000 USD.
The Lucid Air Sapphire does 0-60 in sub-two seconds, does 0-100mph in sub-four seconds, a quarter mile in sub-nine seconds and has a top speed of over 200 miles per hour. It has over 1,200 horsepower with the final horsepower ratings will be announced later, along with instrumented demonstrations of the incredible performance capabilities of the vehicle, Lucid Motors said.
Lucid Motors will begin production of the Lucid Air Sapphire in the first half of 2023.