Lucid Motors has just revealed the newest variant of the Lucid Air named the Sapphire. There has been tons of hints about this reveal, much of them we covered over here.
The Lucid Air Sapphire does 0-60 in sub-two seconds, does 0-100mph in sub-four seconds, a quarter mile in sub-nine seconds and has a top speed of over 200 miles per hour. It has over 1,200 horsepower with the final horsepower ratings will be announced later, along with instrumented demonstrations of the incredible performance capabilities of the vehicle, Lucid Motors said.
Lucid Motors will begin production of the Lucid Air Sapphire in the first half of 2023.
The Sapphire will cost $249,000 US and $325,000 Canadian and reservations go live Tuesday, August 23, 2022 at 9 AM Pacific time.
Here is the video of the announcement from Lucid Motors:
Lucid Air Sapphire features three motors, carbon-ceramic brakes, aerodynamic package, new sport seats, and track-tuned suspension for a sublime driver-focused sporting experience, the company said. Sub-two seconds 0-60 mph, sub-four seconds 0-100 mph, sub-nine seconds quarter mile, and top speed exceeding 200 mph.
It comes with new wheels, Lucid said the car rides on ultra-high performance staggered Aero Sapphire wheels, with specially developed Michelin PS4S tires, sized 265/35R20 at front and 295/30R21 in the rear. These unique wheels also feature removable carbon-fiber aero disk wheel covers, which further optimize the aerodynamic efficiency of the car, the company added.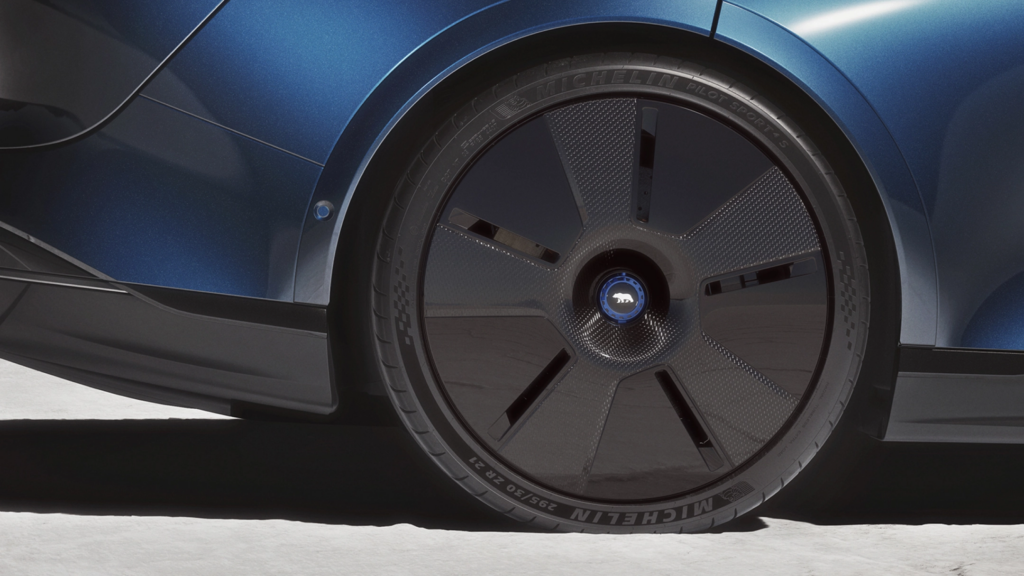 Here is a first look at it from Throttle House:
"Last year, Lucid rocked the world with the launch of Lucid Air, a fusion of unsurpassed range, efficiency, superior driving dynamics, and interior space, uniquely enabled by our in-house technology." said Peter Rawlinson, CEO and CTO, Lucid Group. "Today, with the introduction of the Sapphire line, we take the next logical step of advancement. Lucid Air Sapphire, being the very first Lucid product to bear the Sapphire name, builds upon our technical prowess to take electric high-performance on to next level. Sapphire represents the pinnacle of electric performance; finally achieving the performance that I've so long searched for. After painstaking development work, I am able to confirm Lucid Air Sapphire has achieved a satisfactory performance, and I trust the most discerning drivers will agree."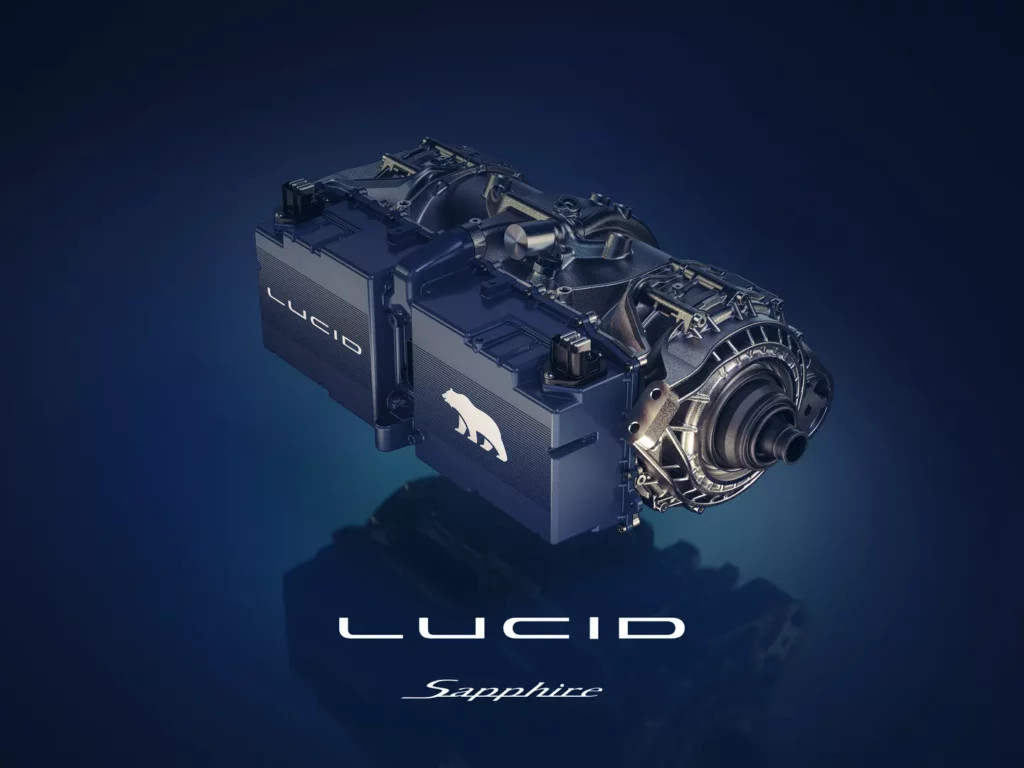 "Sapphire is the embodiment of what ultra-high-performance luxury means to Lucid," said Derek Jenkins, SVP of Brand and Design, Lucid Group. "Sapphire is among the most valued gemstones, prized for their brilliance, color, and hardness. Imperial Blue has long been the de facto national color for American motorsports teams engaged in international competitions. As Lucid's dedicated ultra-high-performance brand, Sapphire references this history while setting new standards for innovation and technology."
Here are more photos of the Lucid Air Sapphire from Lucid Motors – click to enlarge them: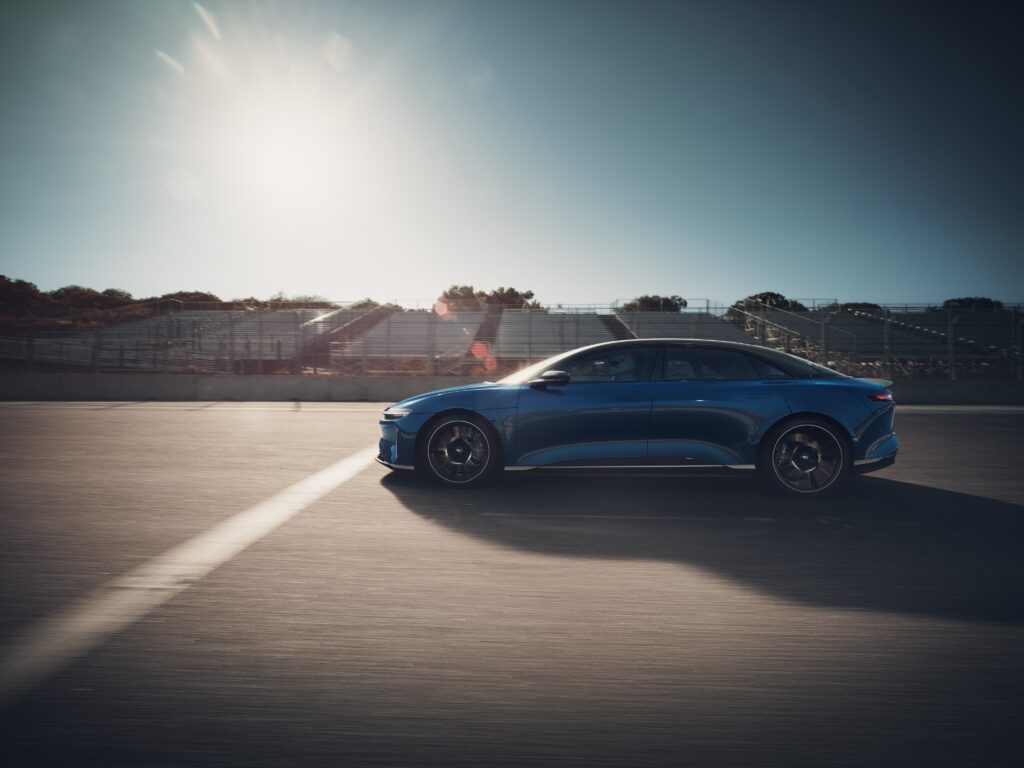 Here are photos from the event where Lucid Motors revealed the Sapphire – cool to see some Lucid fans there: