One new Lucid Air Grand Touring owner who just accepted delivery of his car a week ago, on August 10th, shared a photo of the charging port panel missing from his car. He said he got into the car, I believe he drove off and when he got out of the car, the panel on top of the charge port was completely missing.
He added that he was surprised to see that 3M tape was holding the panel on. But I am sure the excellent Lucid Mobile Service team can patch this back up pretty quickly.
He posted photos in the Lucid Owners Forum and wrote "Got out of my car to find the charge port panel gone! Is 3M tape really what holds this in place?"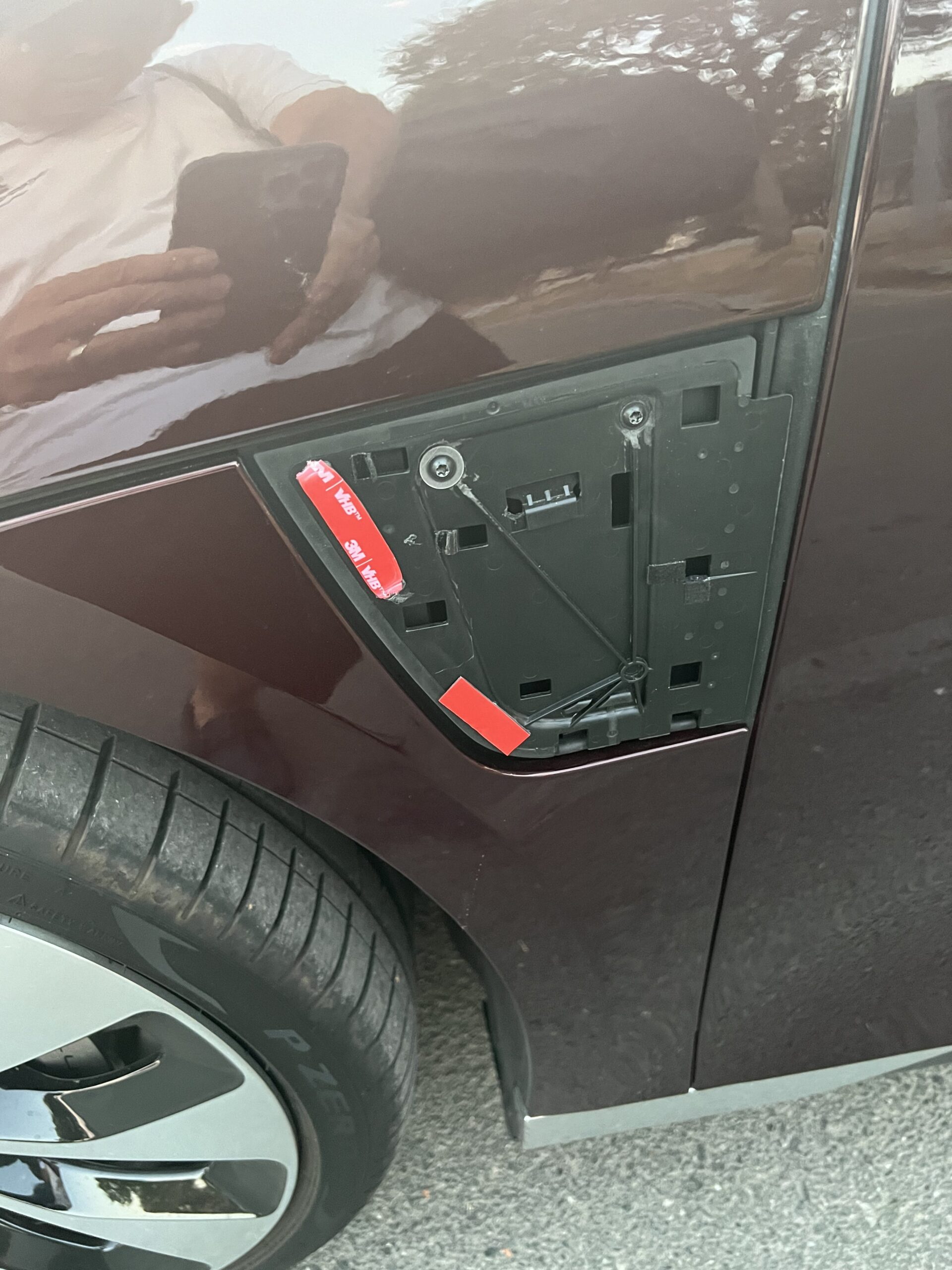 I assume this is an easy fix and I have never seen any other Lucid Air owner complain about this happening before. So I found it interesting and wanted to share this with Lucid Air enthusiasts.
Update #1: The driver contacted Lucid service and they are coming to replace it, he said "they are coming tomorrow to install a spare cover, but I think there is a chance they are going to have to repaint that side of the car if the new one doesn't blend well. They haven't had this issue yet, so I don't think they know how it will work. I am impressed with Lucid's service department. They really want to fix the issues in a timely manner. It takes the stress out if it knowing that they are on it."