Lucid Motors has hired its first Delivery Advisor in Switzerland, as first reported by ElectricVehicles.com. Dave Pachlatko has posted on LinkedIn about his new job saying "I am super grateful and proud to share that I started my new position as the first Delivery Advisor in Switzerland for #lucidmotors. The first two weeks were amazing and I can't wait to bring this outstanding car to Swiss Customers."
He posted this news this morning, so that means he started his job at Lucid Motors two weeks ago, at the beginning of August 2022. Here is a screenshot of his post: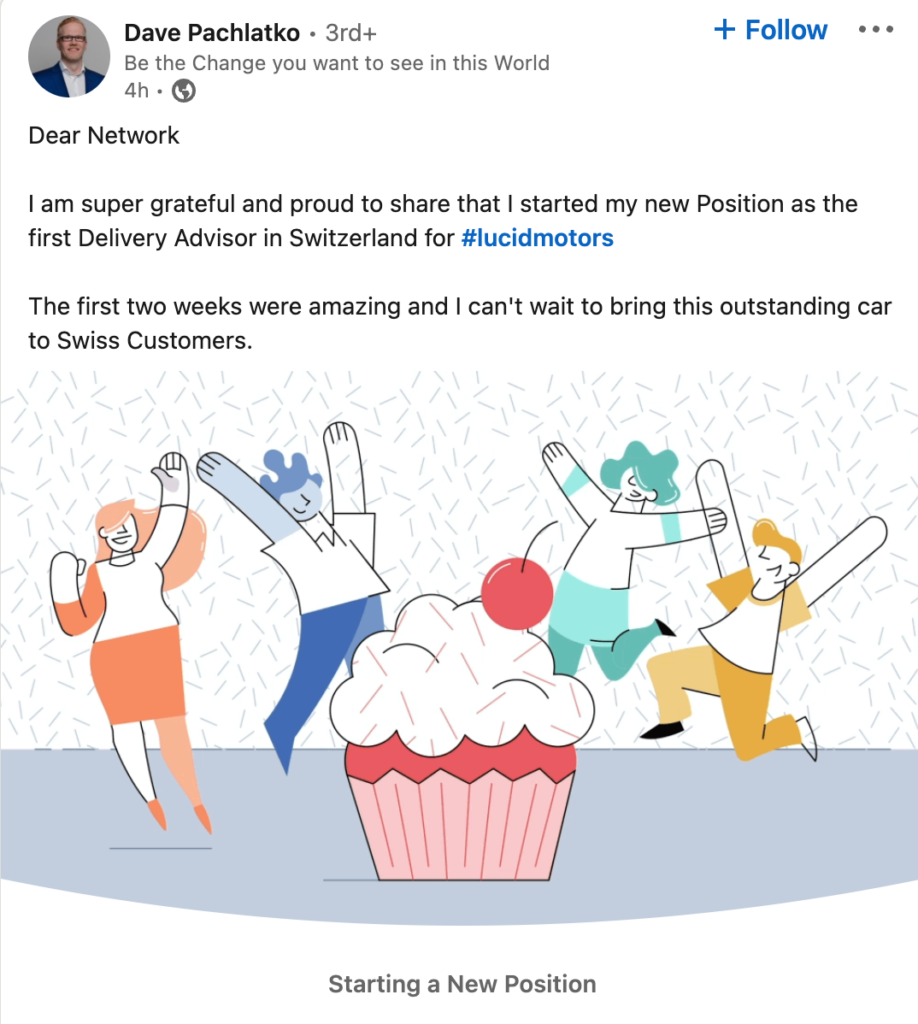 Delivery Advisors are assigned to Lucid Air reservation holders after the customer confirms their order. So a Delivery Advisor at Lucid Motors would reach out to a customer typically after a customer converts their order from a reservation to an official order.
The Delivery Advisors have a rough job of keeping customers up to date with their cars while waiting for them to go into production, while in production, any customization requests, delivery details, insurance, payment, and so on. These Delivery Advisors are saints and have the patience of any good parent.
As you know, Lucid Motors expanded into several European regions, including Switzerland, earlier this month. So Lucid must be getting ready to confirm some customer orders in those regions.