Joey Klender reported at Teslarati that Lucid Motors has plans to significantly expand its AMP-1 production plant starting in 2023, which may take two or so years to complete. This AMP-1 plant is the plant in Casa Grande, Arizona that we screenshot Bear Workshop's flyovers of, which is currently undergoing a lot of construction.
Lucid is set to begin construction on the third phase of its AMP-1 production plant sometime in 2023, with the project extending into 2024 and "possibly into 2025," Teslarati wrote it learned. Lucid's current construction processes and discussions regarding Phase 3 are generalized in Casa Grande documents:
"Construction of the Phase 2 Lucid building is still underway and will be well into FY23. Additionally, Lucid is discussing starting work on future phases associated with the build-out of their development on Lot 1 of the Lucid Final Plat. This additional construction is likely to start in FY23 and run into FY24 and possibly into FY25."
Joey explained "the Phase 3 expansion will not only build new buildings but will also increase the size of existing facilities, which will help support the company's hopes of boosting production to 400,000 units every year. It will also add a Customer Experience Center, increasing foot traffic to Lucid's production plant."
Here is a screenshot of the area posted by Joey Klender: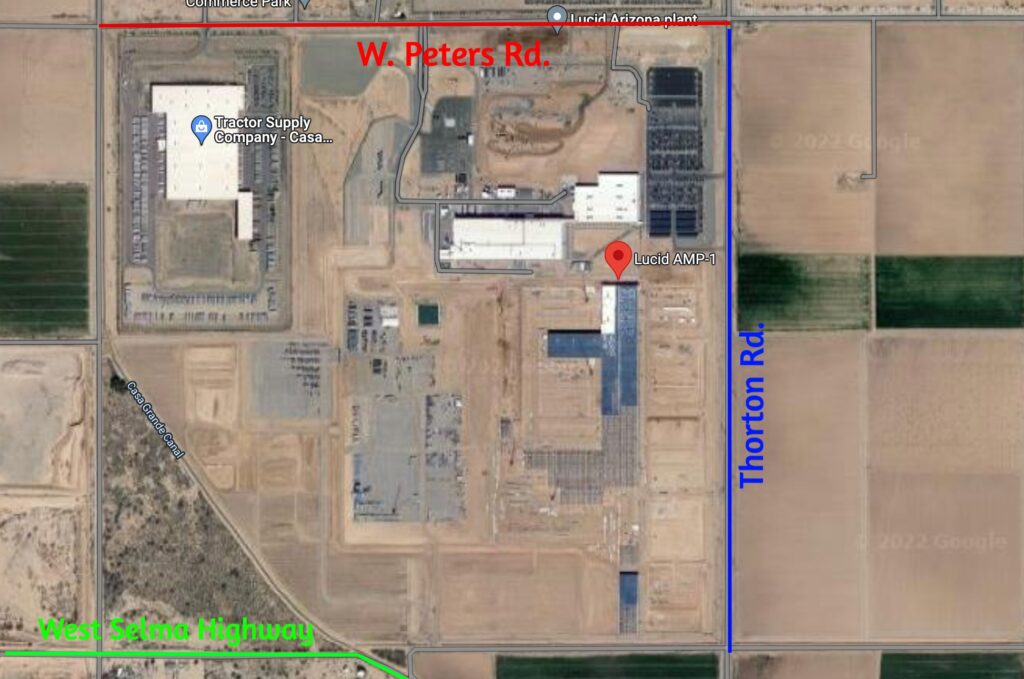 You can learn more over here at Teslarati.