So you just got that exciting email from your delivery advisor at Lucid Motors that says "Your VIN assignment." What do you do now? Well, two things:
(1) Shop around for auto insurance rates on the Lucid Air or just give your broker who you are loyal to a heads up by emailing him or her your VIN number.
(2) You can also then login to the Lucid Motors website and in your orders tab, you can apply for a loan or lease. That is if you want to go that route with Lucid Motors. Note, that most loans/leases are good for 30-days, so you may want to hold off on doing this step until you know exactly when your car will be delivered.
Receiving a VIN means your car, the one you ordered, is currently in the Lucid plant being built to your specification. It can take an additional several weeks to have your car delivered once it gets a VIN assigned, depending on pre-delivery inspection and other criteria.
We know the loan rates right now are not great, so many who want to take a loan are looking for lower-cost methods. We also know the Lucid Air lease prices are pretty expensive.
Here is what it looks like in the portal: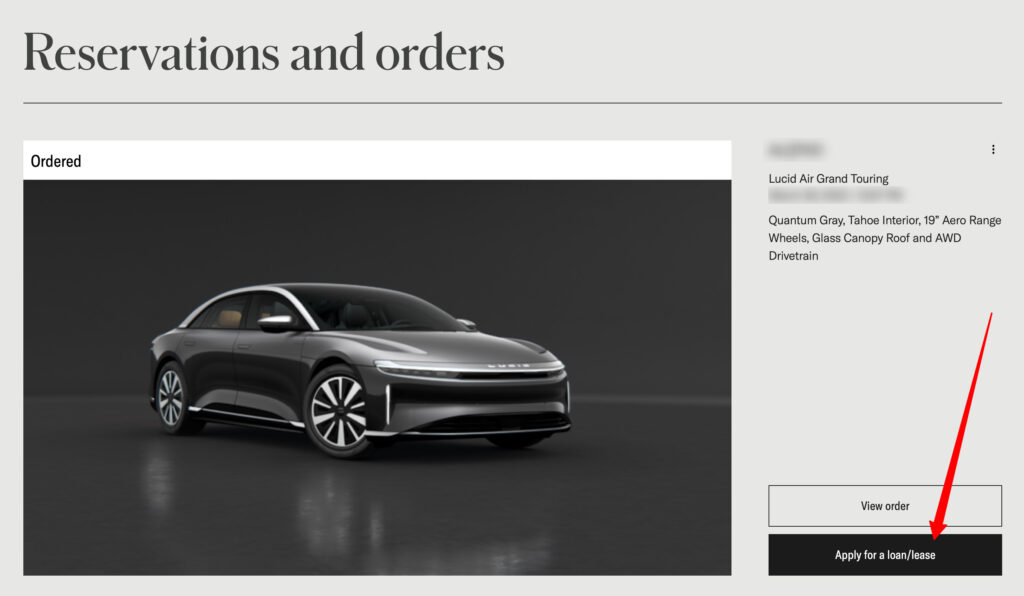 Then when you click on the "Apply for a loan/lease" you are redirected to a new portal with some Lucid Motors branding that has this screen about Lucid Financial Services: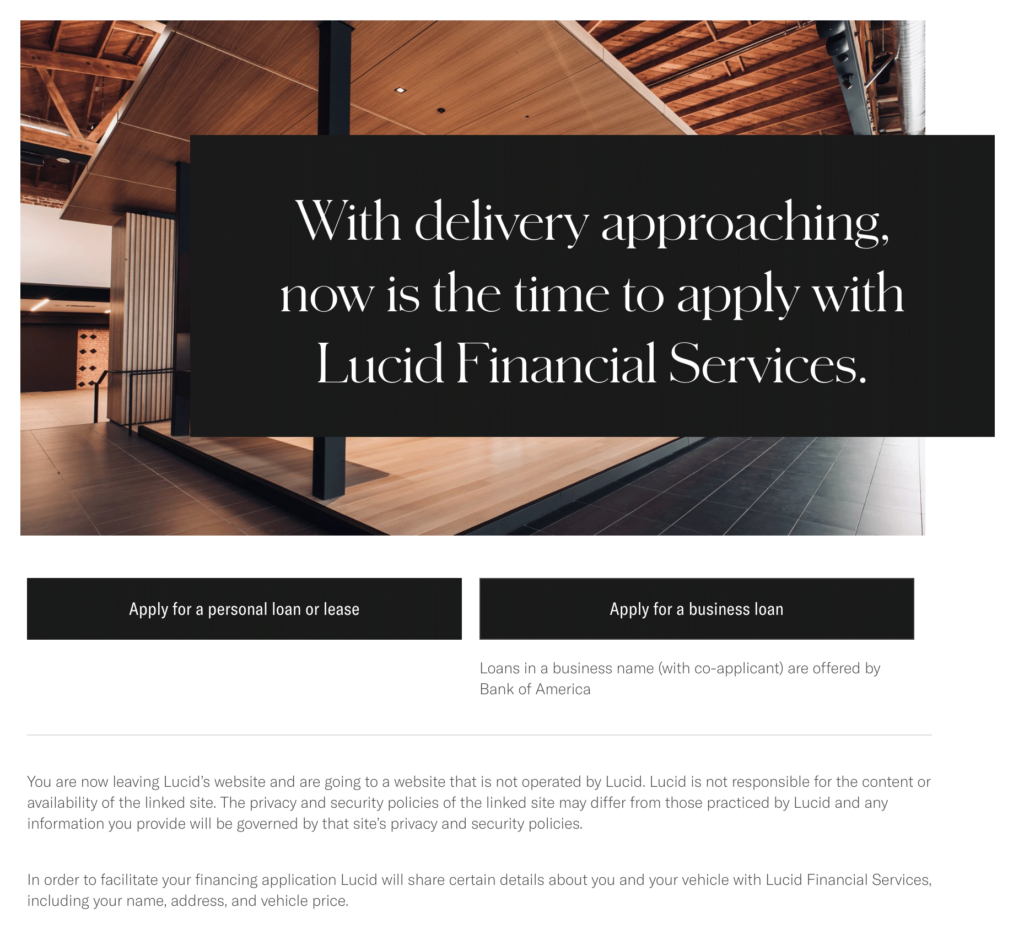 Here you choose either a personal loan or lease or a business loan. I guess there are no business leases?
Then you are taken to the next step of screens with the disclaimer, and the 6 steps to submit your application. I am not going through this process but I assume it is similar to any other car loan/lease application?