Lucid Motors has released version 1.2.76 of the Lucid Air vehicle software that has one purpose, to warn drivers of an "unlikely event" when there is a "concern with battery operation is detected by the vehicle." This update takes about four minutes to install according to Lucid Air owners in the Lucid Owners Forum.
What's New in Version 1.2.76
Lucid Motors wrote, "this update provides a warning to drivers in the unlikely event a concern with battery operation is detected by vehicle." This seems like an unusual update, with only one new feature added.
Here is a screenshot of the update from the forum: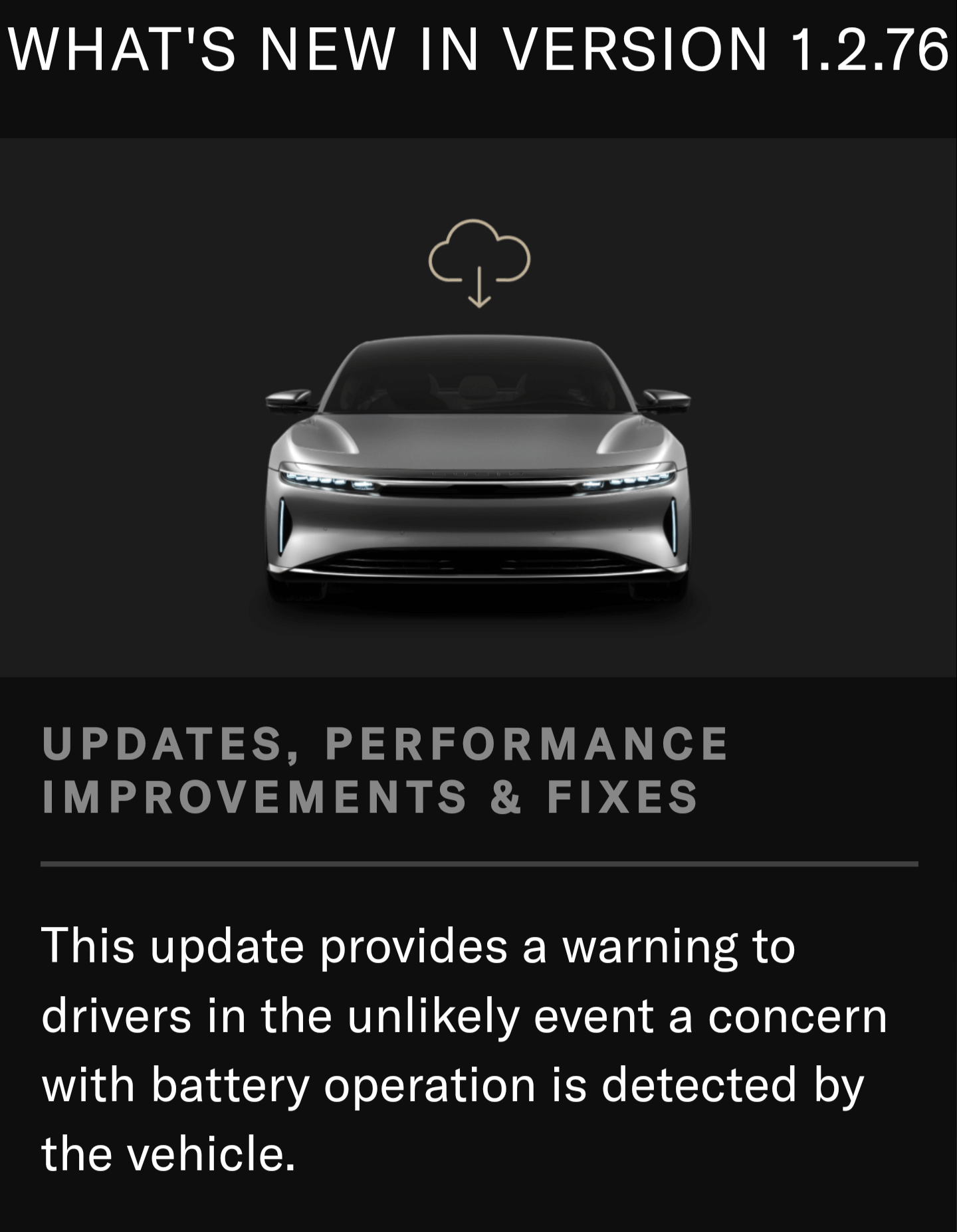 The prior version was version 1.2.75 released July 21, 2021 that added several EPS improvements, power steering fix, improved tow and break-in alert to avoid false alarms, especially in hot weather, and communication error fix.. Then version 1.2.7 released around July 11th, which improved the cars software features, specifically improving the over-the-air (OTA) updates. The update comes about a month after version 1.2.6 and almost two months after version 1.2.5 was released. In v1.2.6 Lucid Motors added new languages, key fob improvements, traffic sign recognition, navigation, offline navigation mode, more interactive maps, improved range estimates, other navigation updates, and other minor updates. Version 1.2.5 added new languages, improves key fob, traffic sign recognition was added, and other minor updates.