Today is Memorial Day in the United States, a day for mourning the United States military personnel who have died while serving in the United States armed forces. To honor the day, many companies post messages, change their home pages (like Google and Bing) or partake in special events.
Lucid Motors posted on their social channels a message that reads "Today we express gratitude for the freedom bestowed on us by our country's bravest souls. #MemorialDay"
They posted the photo of a Stellar White Lucid Air with 21″ wheels in from of the Washington Monument. The Washington Monument is an obelisk within the National Mall in Washington, D.C., built to commemorate George Washington, once commander-in-chief of the Continental Army in the American Revolutionary War and the first President of the United States.
Here is the photo again, that you can click on to see a larger resolution image: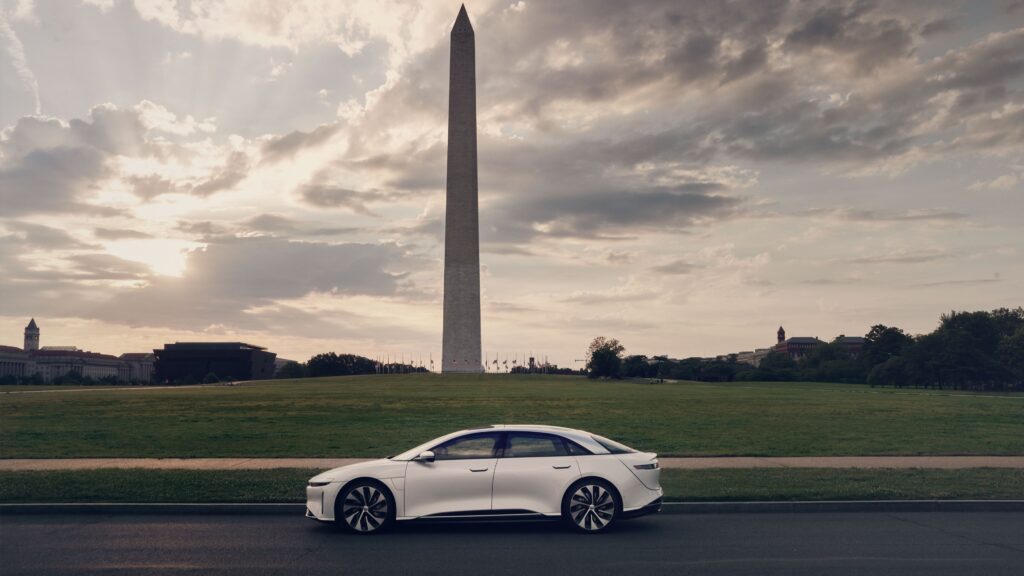 Hope you all have a nice Memorial Day.