You think that when you buy a luxury car that the place you'd go to have that car serviced would feel luxury. Well, you'd be right. Lucid Motors has service centers throughout the country and I have yet to see many photos of them, outside of maybe some delivery centers. That is until now, a Lucid Air owner went to the Houston service center, located right near a Tesla location at 14820 North Freeway, Houston, TX 77030 and it indeed looks luxurious.
Here are some photos he shared in the Lucid Owners Forum – click on them to enlarge: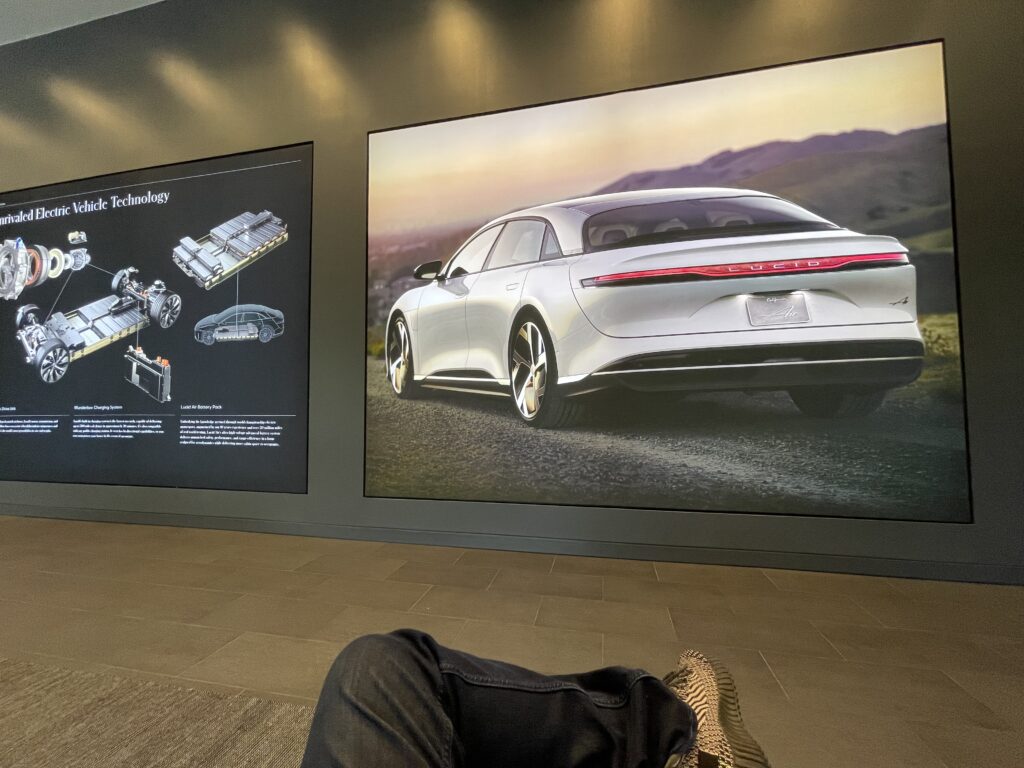 I don't have much experience in service centers, as I normally lease cars and they rarely have issues. I did use to get my Lexus cars serviced (oil changes, etc) at the Lexus service center and yes, those were really nice. But it was time consuming and my office is a one minute walk across the street from a normal car mechanic – so I just send my cars there now.
A lot of folks will be going to service centers, you can see all of the current Lucid Motors locations over here.