There is a lot of debate about if you should drill holes in your front bumper of your Lucid Air to attach a license plate. For those who live in states without front license plates being the law, they opt out. But for states that require it, some are going with sticker plates and some are taking their chances.
One person on Twitter asked me what it looks like to have the license plate drilled into the front of the Lucid Air. So the photo above is directly from Lucid, but here is another I found in the Lucid Owners Forum: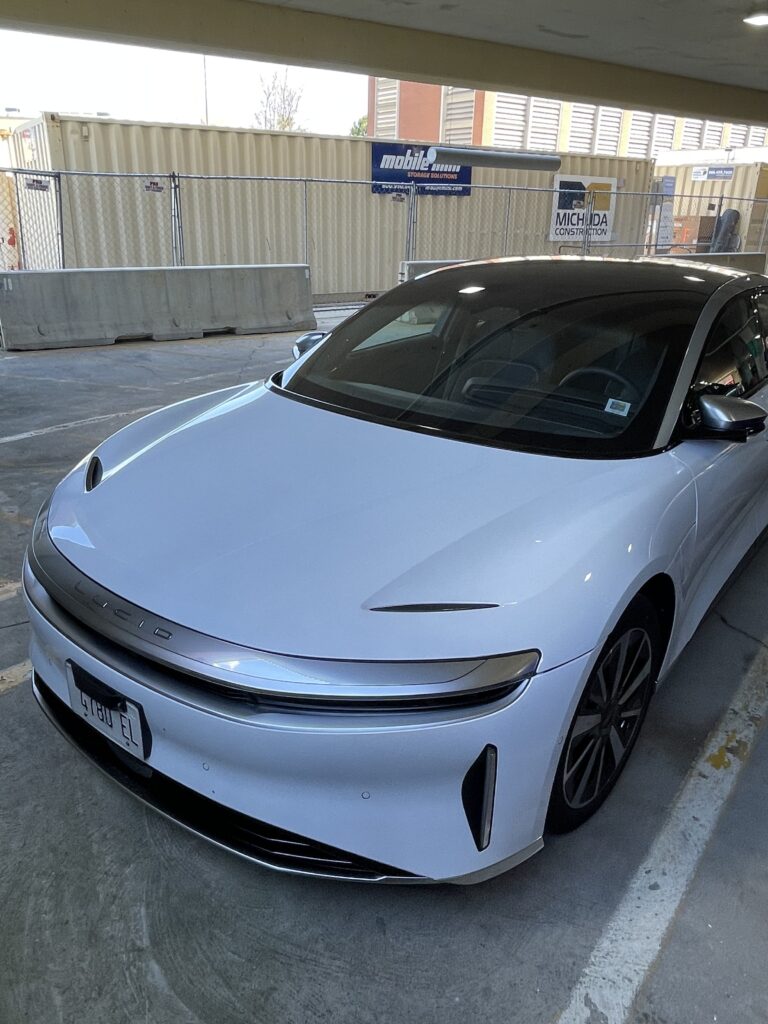 Personally, I might go with a sticker plate even in New York where it is not allowed 100%. I will not drive where the plate is not visible at all in the front because (1) it is the law and (2) I have a vanity plate I love (and Lucid might not…).