Just like your iPhone or maybe your Android phone, you can start using your device when the phone detects your face. Well, the Lucid Air does the same thing – it has Face Login and a camera to detect who you are, your car settings and if you can drive away.
This is mostly to determine the preferences you set for your seat position, mirror position, drive preferences and so on. But it can also be used to do other things in the future.
The camera for Face detection is right behind the steering wheel, indicated by number 3 in the diagram below.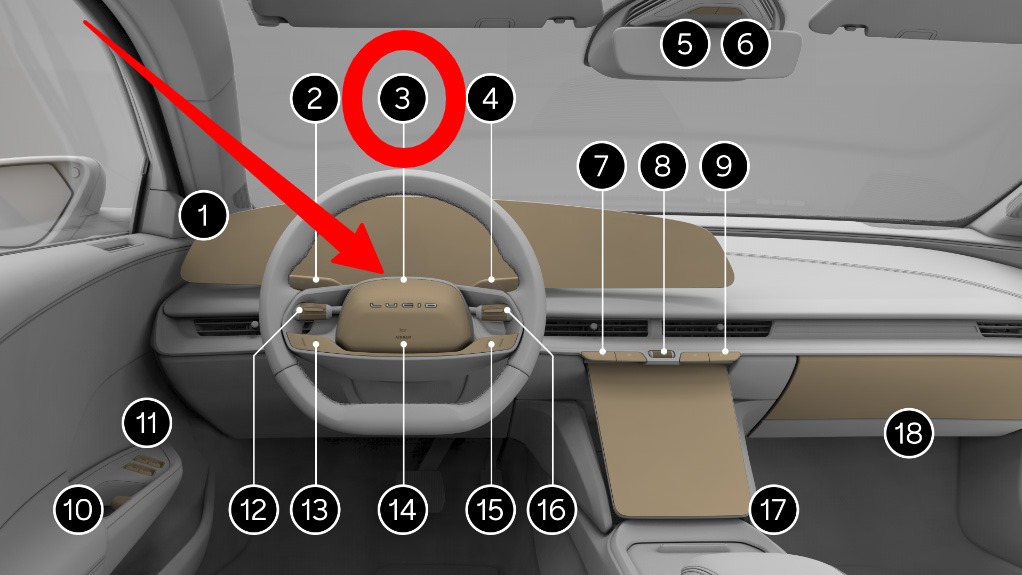 To set up Face Login in your Lucid Air, you can manually set it up under in the Pilot Panel, press the gear icon and then the profile icon to access and profiles, then press "Set up this profile." You may also see it upon delivery like this:

Then it shows you on the pilot panel how to add a profile/preference. Tesla2Lucid showed us on Twitter after he factory reset his Lucid for fun…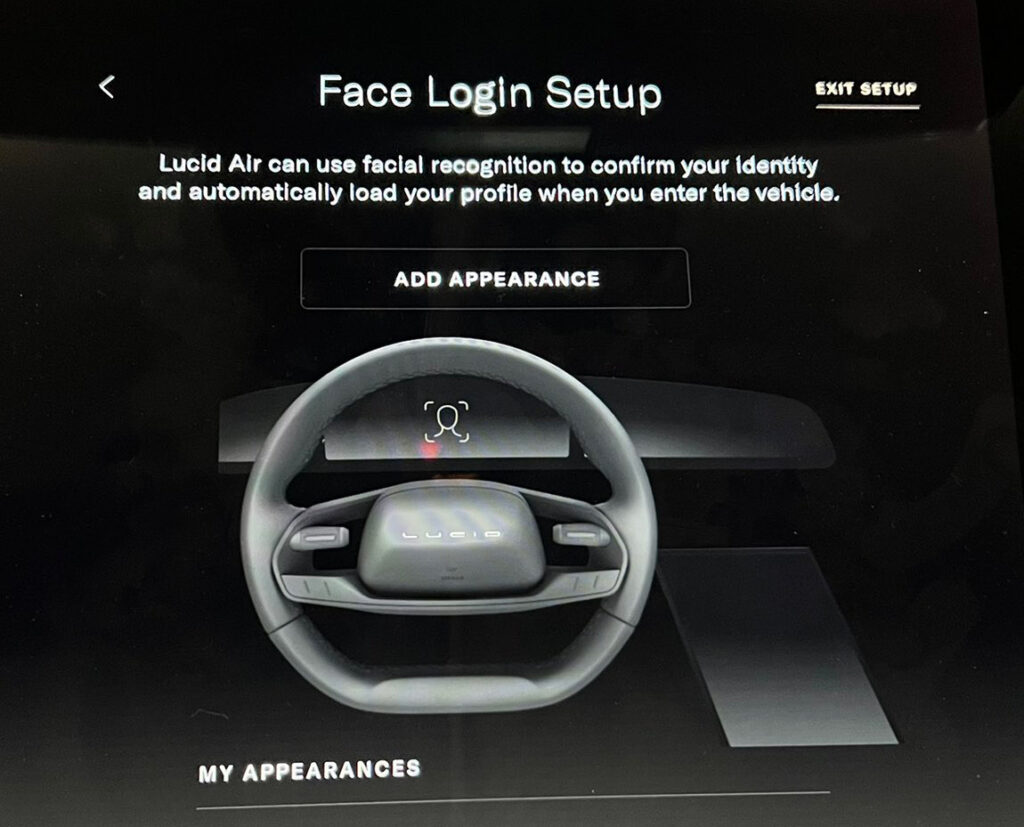 Face Unlock allows you to load your User Profile quickly when you enter your vehicle. The interior camera behind the steering wheel uses facial recognition to identify the seated driver and loads any matching User Profile.