We've seen some modifications customers made to their Lucid Air EVs already, including a purple Lucid Air and a blue Lucid Air. Now I spotted a photo of a lime green wrapped Lucid Air. Yes, customers are wrapping their $150,000 plus Lucid Air EVs in other colors.
Lucid supposedly made a green Lucid Air, Dream Edition #1, for the Prince of Saudi Arabia. I am not sure if this is that car or just a wrap done to another customer's car?
They are calling this the Kermit Lucid Air GT and here is a higher resolution image you can click on to enlarge: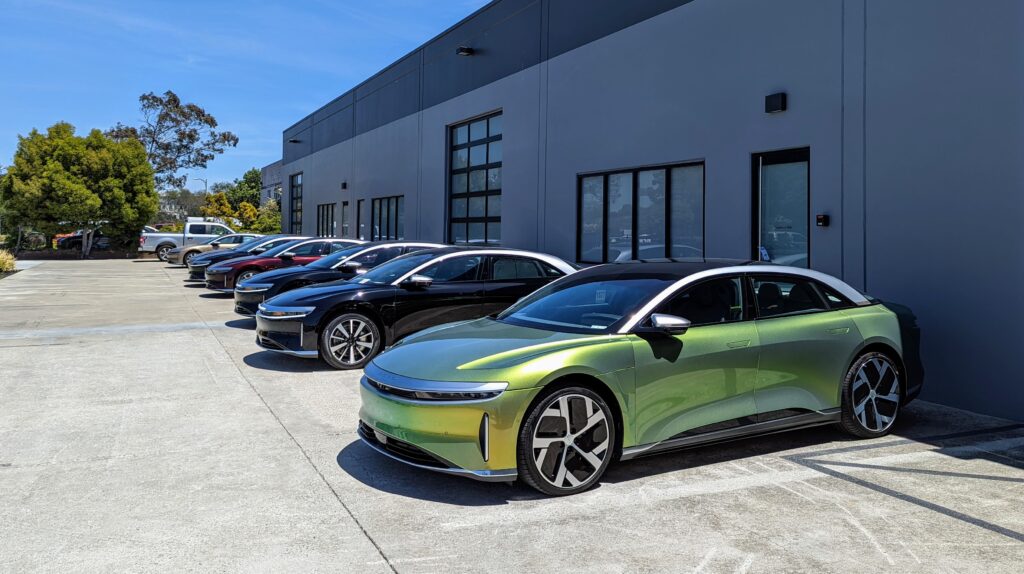 I spotted this photo in the Lucid Owners Forum where the person who took the photo said he saw this Kermit colored Lucid Air at the Lucid service center in Millbrae, in San Francisco, California.