Over the past couple of weeks, and more recently the past 24 hours, many folks are sharing photos of a Lucid Air in blue. Lucid Motors does not offer blue exterior paint for the Lucid Air yet, they offer gold, white, black, grey and silver but not blue. This Lucid Air was wrapped in blue to make it look unique.
Here are more photos I found across Twitter, forums and other social media – I am not sure where the original photos came from: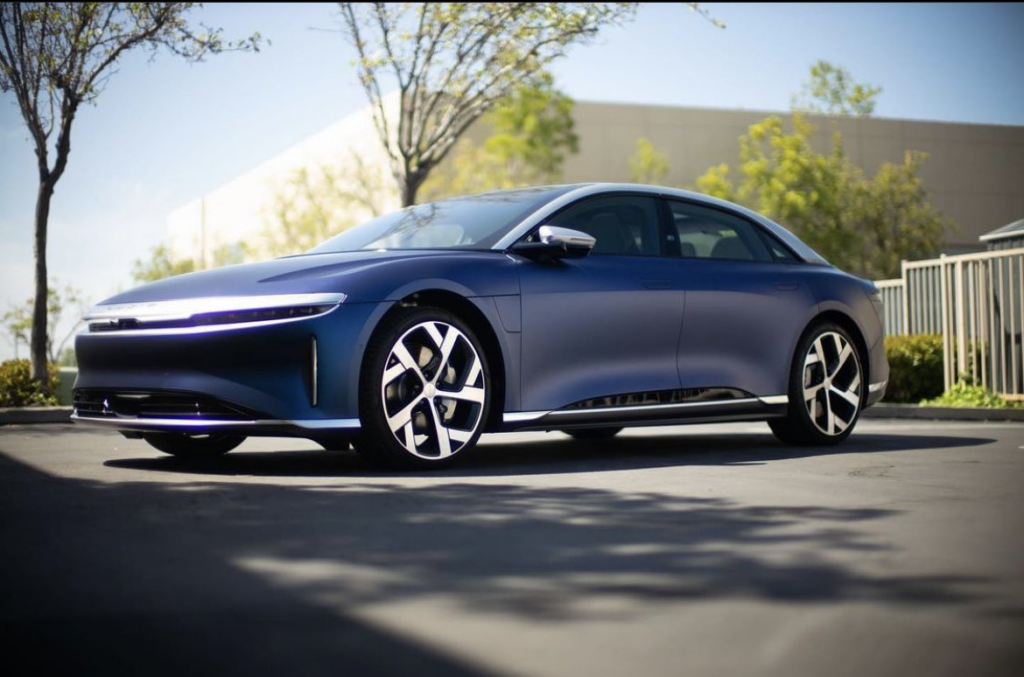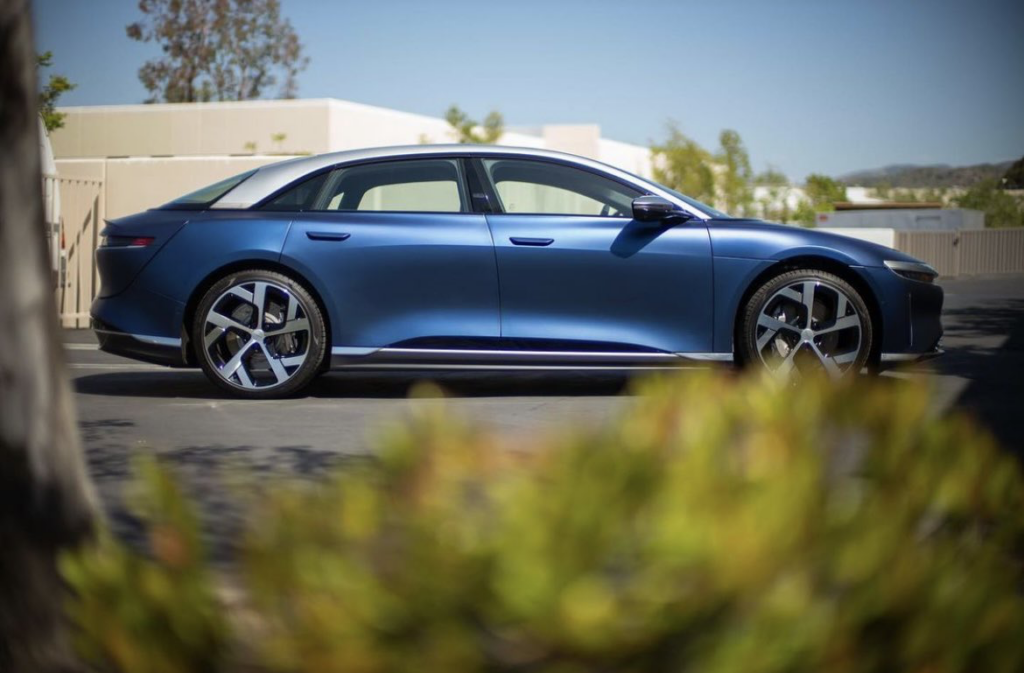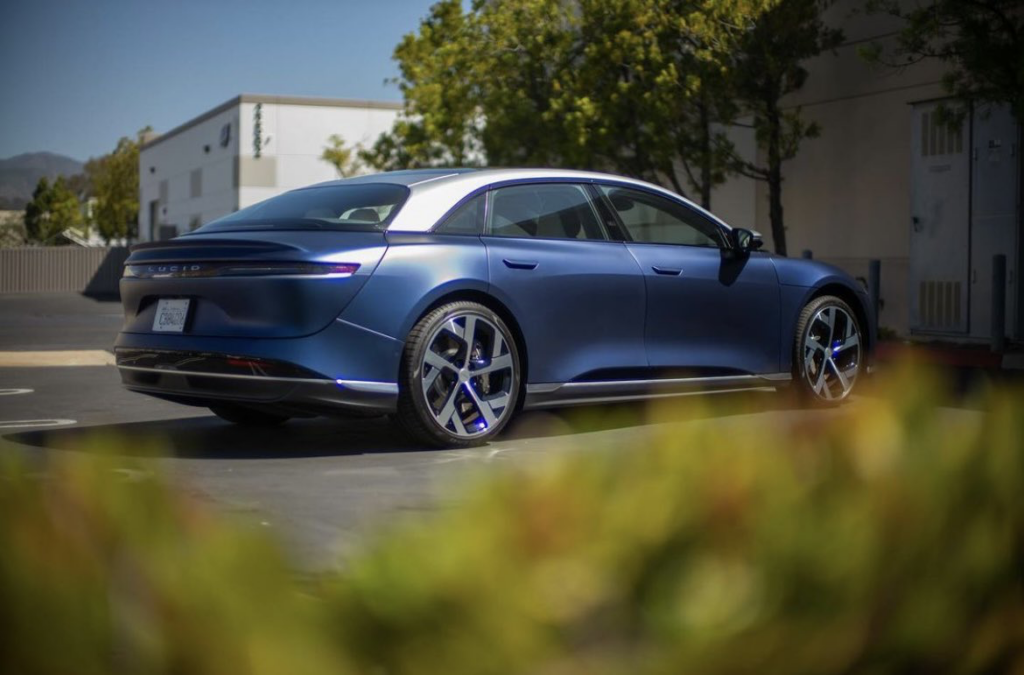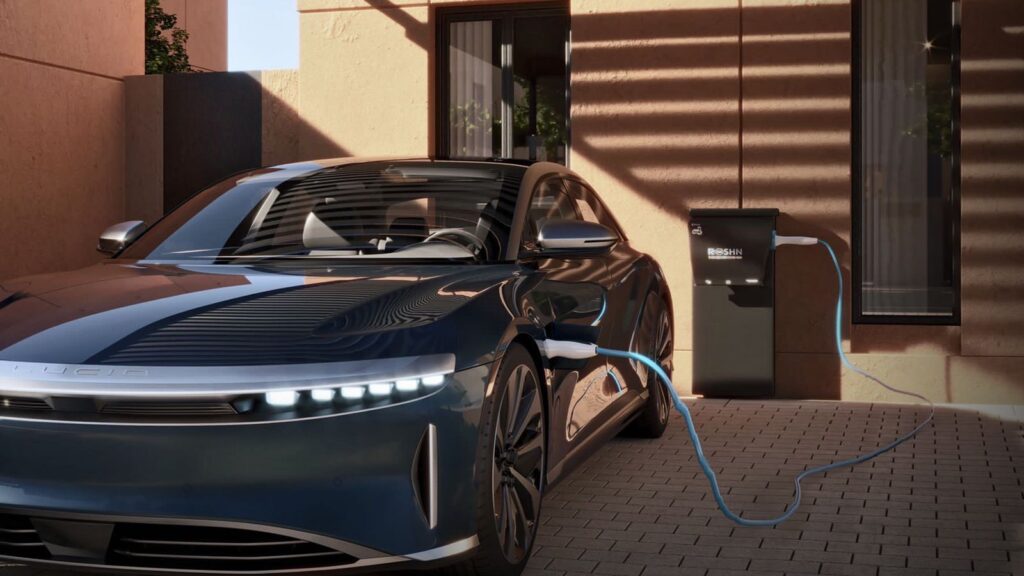 Honestly, I would have opted for blue over grey but I do with they had it in a brown finish.