As someone waiting to receive my Lucid Air, I have been thoroughly following what current owners are experiencing and doing with their Lucid Air EVs. One thing I noticed was a lot of Lucid Air owners are almost immediately adding additional exterior paint protection to their cars. It turns out that most are in fact doing this, at least the obsessed ones in the Lucid Owners Forum – I am not sure about what all the owners are doing because I have not spoken to all.
But a Lucid Owners Forum poll is asking owners or to-be-owners what they will be doing about exterior paint protection. And with 45 results so far, it seems like only 18% of those who completed the poll are not doing any sort of additional exterior paint protection.
In fact, it seems like about 50% are doing both a paint protection film and a ceramic coating. Here is the breakdown of the poll results from the forum: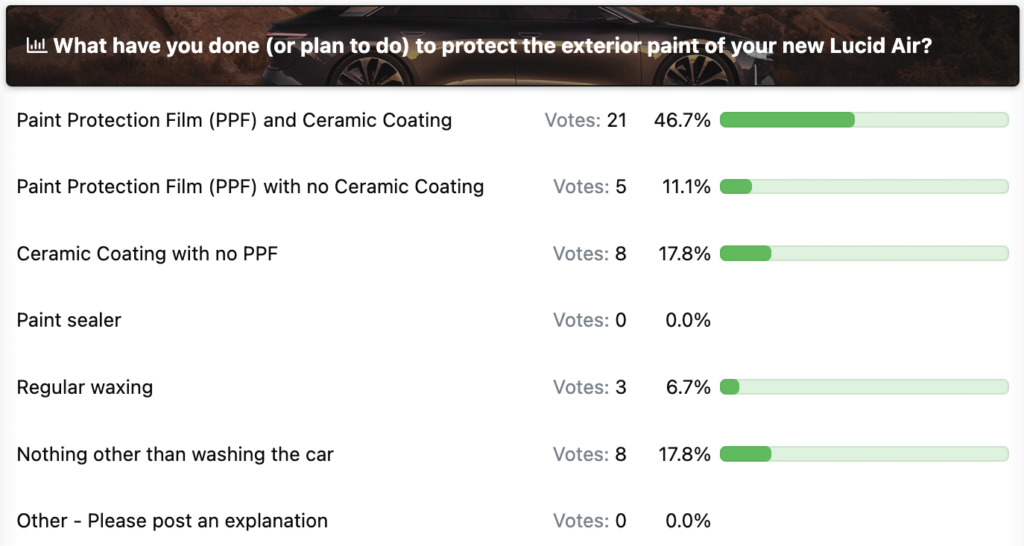 Honestly, it surprised me how many are doing this but I guess these are car lovers and they want the car to look new all the time. I have never done this on any of my cars and I highly doubt I will do any paint protection for my car.
Normally this requires you to send it to a specialist who needs the car for several days to properly protect the car.
Lucid Motors does offer a 4 year warranty on the body and paint repair, so maybe I should risk it?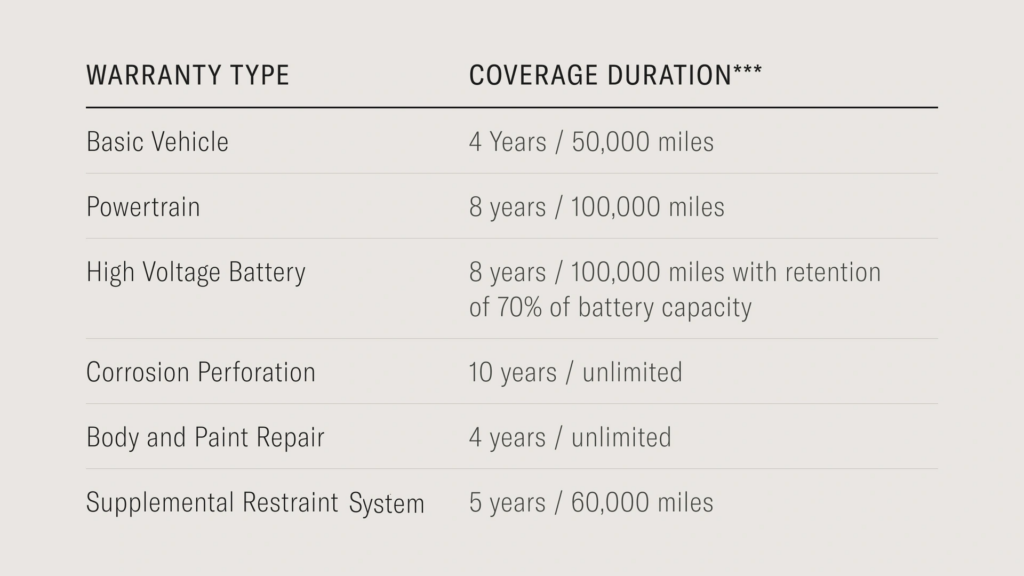 Plus, I have heard some of the exterior paint protection, if done incorrectly, may impact the overall car's warranty and performance of the cameras and sensors. But again, it seems like most of the folks in this forum are opting for it.