Bear's Workshop on YouTube did a fly over of the Lucid plant today, April 11th, and it shows the lot of Lucid Airs being produced and possibly being shipped out. Remember, there are some theories on what the various sections of the lot means.
Here is the April 11th shot of the lot from this position in this video: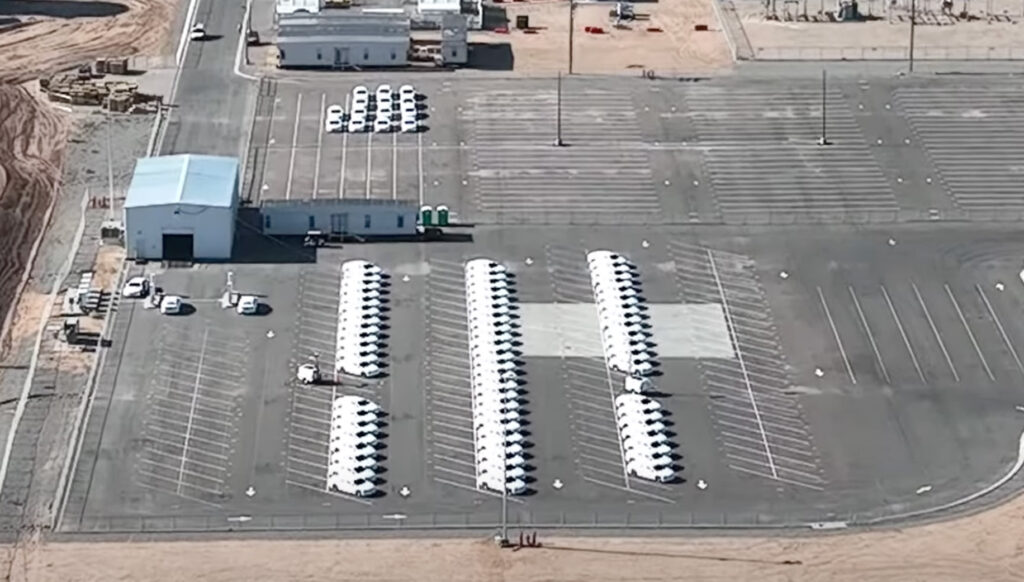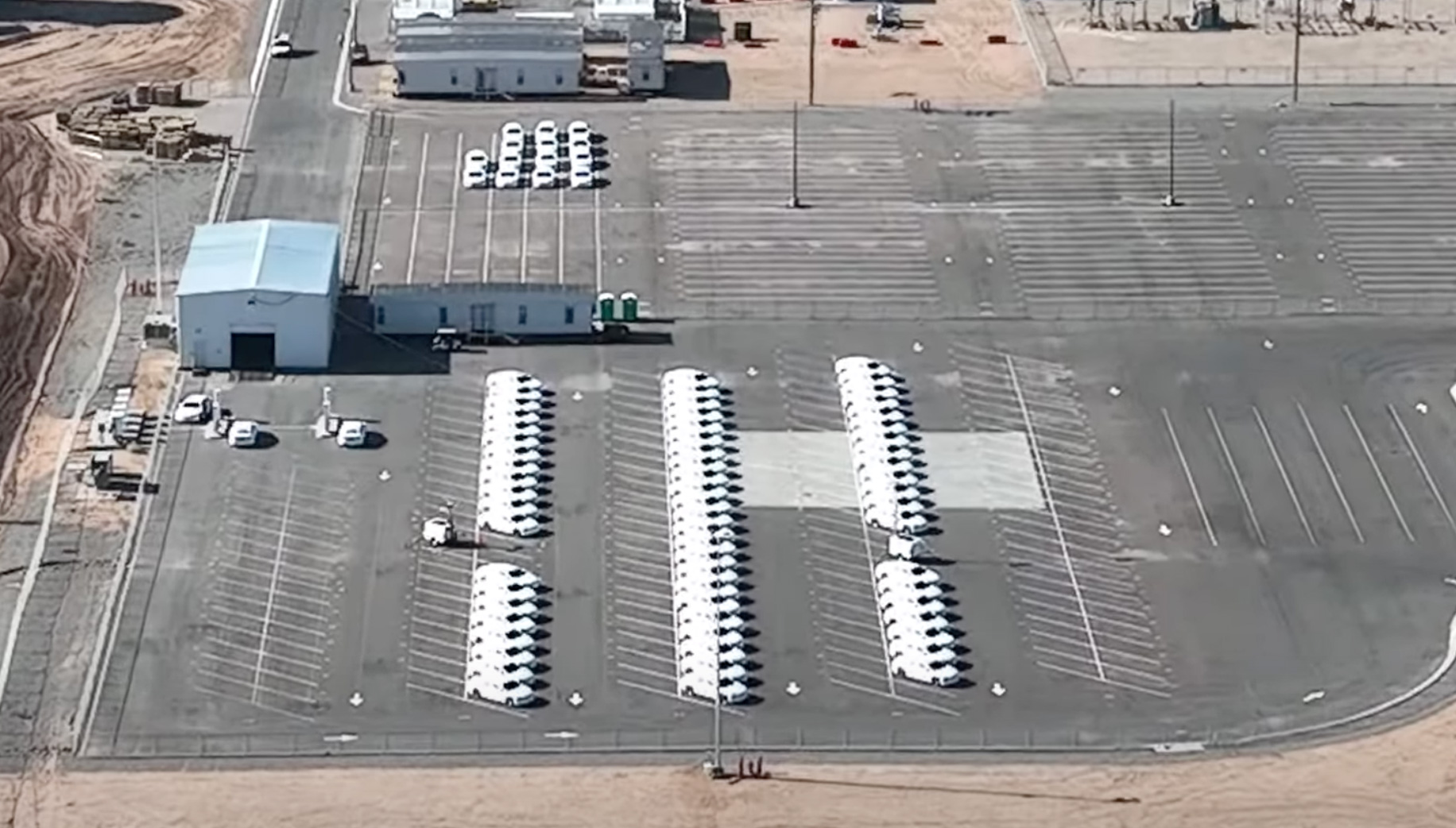 Compared to the April 4th thot of the lot from this position in this video: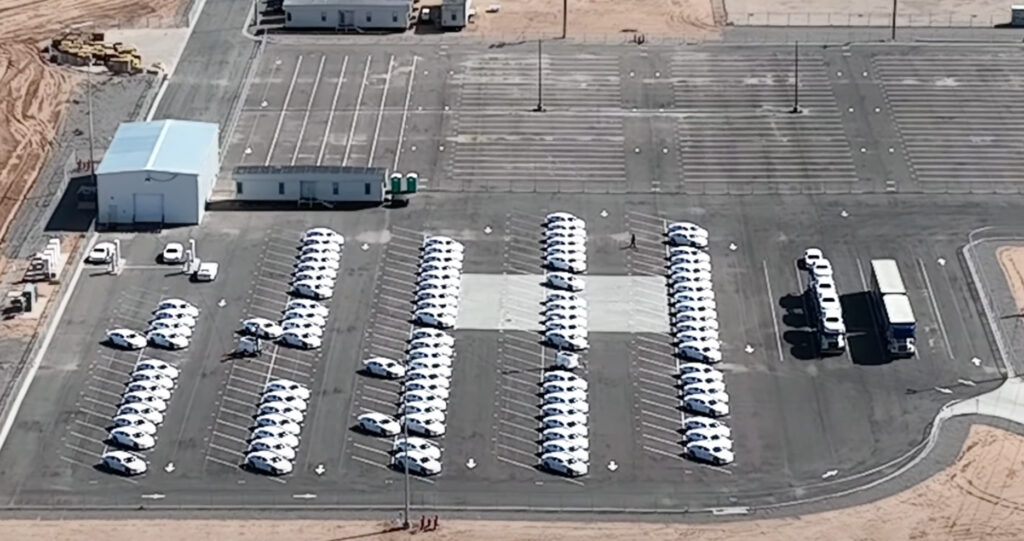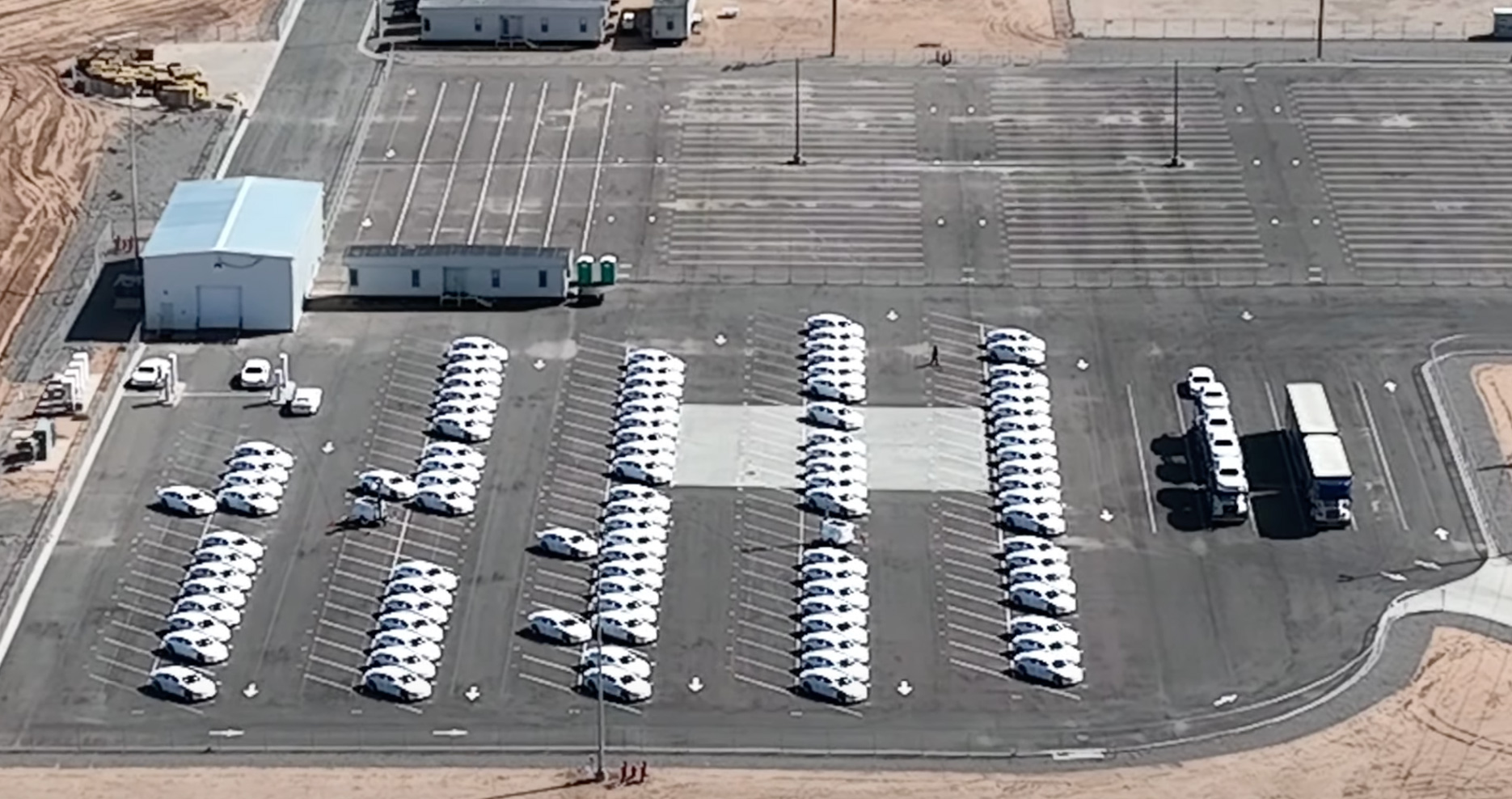 LucidVerse posted on Twitter a reported image of the lot from last Friday, April 8th – but I am not sure where that was captured from originally:
I do not see much in the top top lot, so maybe that section is not so significant?
Anyway, lots of Lucid reservation holders who placed orders are reporting getting their VINs in the past few days, so maybe they are shipping quicker? I did hear that once you get a VIN, it takes about a week for the car to get out of the plant and to the delivery centers.