When I visited the Short Hills, New Jersey Lucid Motors showroom a few weeks ago, I saw they had this VR car experience all set up in the showroom. I asked the sales representative there if you can feel like you are driving the car with it and he said no. In short, he said the VR Lucid Air experience was about looking at the cars colors and interior. So I decided to not bother with it, since I sat in the car in the actual showroom.
Lucid Motors posted a short clip of the Lucid Air VR experience platform on Twitter yesterday, so I figured I'd share that more exciting video here:
I took some photos of the Short Hills Lucid showroom, you can see in the back right of this photo is where they had this VR experience set up: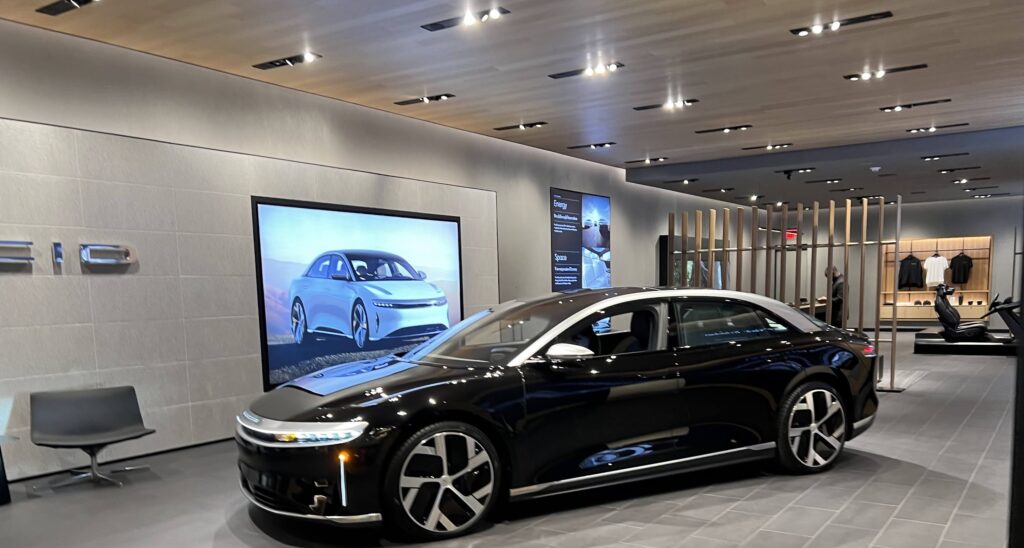 I guess maybe I should have given it a whirl but I didn't really want to get all goggled up for it at the time.