Jeff Curry, the Vice President of Marketing at Lucid Motors, shared the first photos of a Lucid Air sporting the Lucid-designed integrated roof rack system. These were mounted on a Lucid Air Dream Edition.
He said the roof rack supports "bikes, skis and even a very special aerodynamic roof box." He also added that this accessory is coming to the Lucid approved accessory line soon.
Here is a close up of the roof rack on a Lucid Air Dream Edition: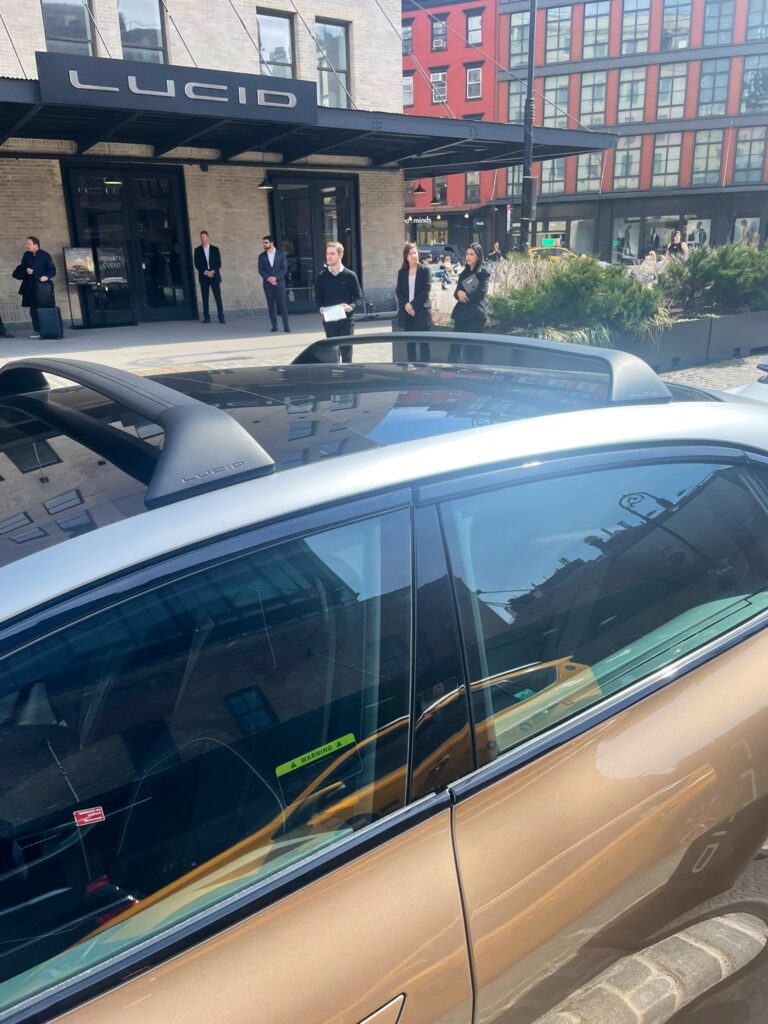 Here is his post on Twitter:
Personally, I do not plan on getting roof racks – but they do look pretty good on the car. I do suspect it will impact range slightly.
Update: Here is a video of it in action: